Carissa Woo – The Anatomy of Mastering a Sales Call
INTRODUCING CARISSA WOO
Carissa is a Los Angeles wedding photographer with over a decade of experience and now a coach for wedding photographers. She's the host of the podcast Get a "Heck Yes" with Carissa Woo. It's all about how wedding pros can get a "Heck Yes!" from their dream clients.
Her superpower is instilling in her students confidence to be their best and provide specific tools for success. In a nutshell, she helps her students master the dreaded sales call so they can confidently sell $4000+ packages and close the client within 24 hrs. She did this because the sales call was what her students were struggling with most, and it's her zone of genius that she's most passionate about. When she was just getting started, she was the shy awkward girl and she would often cry after client meetings. Now she closes 90% of her couples and teaches her students to do the same.
Hi, I am Aida, host of My Wedding Season -The Podcast!
If you prefer listening, this blog post is also available in audio format on my podcast: Episode 32
MY WEDDING SEASON – THE PODCAST
INTERVIEW MAIN TAKEAWAYS
Carissa has been a wedding photographer for 12 years, and also works as a coach for photographers. Her couples love colorful, vibrant weddings with lots of fun. She absolutely loves romcoms and is able to connect with her clients' lovestories – she totally LOVES weddings!
When Carissa coaches her students, she stresses the importance of being known as a certain type of photographer e.g. the winery, the hipster, the boho etc… She finds that it really helps to niche down as a photographer. Her advice is to second shoot a lot in the beginning to see what kind of wedding resonates the most with you. She finds it helpful to stop looking at Instagram and Pinterest so much, so that you can come up with your own creative ideas – that way, you end up with photos that don't look like everyone elses'.
Many photographers seem to be struggling in their business in 2022 as well due to the effects of the pandemic. e.g. not enough bookings, the rise in inflation, being ghosted from the limited inquiries that are coming in etc. Carissa shares some advice on how photographers can acquire more leads for their business. For example, she has taken advantge of posting Reels on Instagram, and simply showing up. Even if photographers don't have much recent work, it is totally okay to repurpose older work. She also recommends setting up styled shoots which gives photographers the opportunity to network with vendors and venues. Also, she says that taking initiative by picking up the phone and networking can be helpful. e.g. talking to wedding planners. Carissa explains that there are other ways to generate leads, like creating a lead magnet (freebie) that people can download. You can set it up using FloDesk, for example, and have an email sequence that goes out. You can then promote the freebie on social media or even use paid ads. Additionally, creating a referral network with fellow photographers can be beneficial.
With 12 years of experience under her belt, Carissa feels confident and comfortable sharing her experiences and expertise with fellow photographers. The first thing that she recommends is that photographers need to understand why they stand out. Photographers need to know how they work best and express it to their couples.e.g. are you more giddy and interactive, or more shy and a fly-on-the-wall? So when photographers get on the phone with potential clients, they need to be able to communicate who they are and also get to know them.
Carissa asks for a phone number on her inquiry forms and then texts them right away – on this approx. 10 minute phone call she expresses her excitement and lets them know that she is there for them. She also takes this opportunity to ask how much the significant other wants to be involved in the booking process. When needed, they hop on a Zoom call for about 30 minutes, where she leads them with questions. She does not overwhelm them with too many details, but rather sticks to basic questions e.g. Are you doing a first-look? She also walks them through the day and does an album-viewing. Additionally, she tells them her deliverables, pricing, how she wants to get paid, and a little bonus. She can tell if they are interested in booking pretty early on in the conversation – she tries to quickly understand what is important to them – that way, if they seem to be a bit hesitant, she is ready to offer them something that they value to get them ready to book.
Carissa stresses the importance of communication to make the relationship with clients successful. That is why it is important for her to build trust with her clients so that they feel comfortable to tell her anything and request specific photos that they would like to have.
Carissa admits to have been super awkward and bad at sales calls when she first started out. She wants to reassure photographers out there that feel like they are bad at it that it is okay to be bad at it, because they can become better at it. It is okay to feel nervous, but the more you do it, the better it gets – at the end of the day, you are just having a conversation, asking questions and getting answers.
Having three packages, with the middle package being the most desirable, is the way that Carissa presents it to her potential clients. She lets them know that it is the most popular one with 90% of her couples booking it – and it comes with a beautiful album. When it comes to pricing, Carissa already asks the couple their budget on the 10-minute introductory call (she does not share her prices on her website). Carissa has associate photographers, for whom she charges less, so it is a very relevant question for her to ask early on. What she has realised is that a lot of people do not have a budget. In the LA area, Carissa says that photographers should try to avoid charging to little, but rather strive for 4k+ – but in order to achieve that it is important to: know who you are as a photographer, have really good copy that speaks directly to your ideal clients, and have amazing photos. So by the time a couple has inquired with a photographer, they just want to know why they should book you – and it could be that it is because you are truly trying to get to know them.
Carissa works with a number of photographers in her coaching program. And some of them are super shy and/or introverted – and it can be more of a struggle to communicate with couples.
Carissa shares the same advice she teaches her students:
"So, I feel like you really have to step into your power. When I coach my students, and I really tell them that they have to believe that they are truly the best wedding photographer in their area. So they have to start acting like it. Whether that is showing up on social media – if they don't want to do IG lives or reels, they can do like in-post and talk about fun-facts about them… Kind of like showing your face, showing your personality is really helpful."

– Carissa Woo
And the golden question: What to do when you are on a call with a potential client and you notice that you are totally not a good fit? Carissa's approach in this situation is to be completely honest. She just lets them know that she is probably not the right photographer for them and that there is probably another photographer that will serve them better.
Carissa wants photographers to know that you do not need to be an extrovert to be successful as a wedding photographer. It is just important to communicate to your couples ahead of time how you work on a wedding day.
The way that Carissa wraps up a sales call is by going over the packages one more time and then she asks them which one they prefer – usually it is the middle package. She makes sure that she has answered all their questions and lets them know that she will add a bonus (e.g. a free canvas) if the book on the call. She straight up asks them: "Do you want me to be your wedding photographer?" They either say Heck yes! or they might need more time. In this case, you can ask them some more questions, and asks them if it is okay for her to send over the contract and invoice for them to review, and follow-up with them in a couple of days. Carissa avoids being left hanging for weeks – she wants to know rather quickly.
Once Carissa gets a Heck yes! from her couple, she sends them a welcome package with a tote bag and a magazine. She wants to keep nurturing the relationship with her clients.
I am so grateful to Carissa for taking the time share so much valuable information with us.
Episode & show notes: EP 32. Carissa Woo – The Anatomy of a Sales Call
Website: www.carissawoophotography.com
Wedding Instagram: @carissawoophotography
Coaching Instagram: @carissawoo
Podcast: Get a Heck Yes! With Carissa Woo
Book recommendation: The Power of Moments: Why Certain Experiences Have Extraordinary Impact by Chip Heath and Dan Heath
HERE IS A LOOK AT HER INCREDIBLE WORK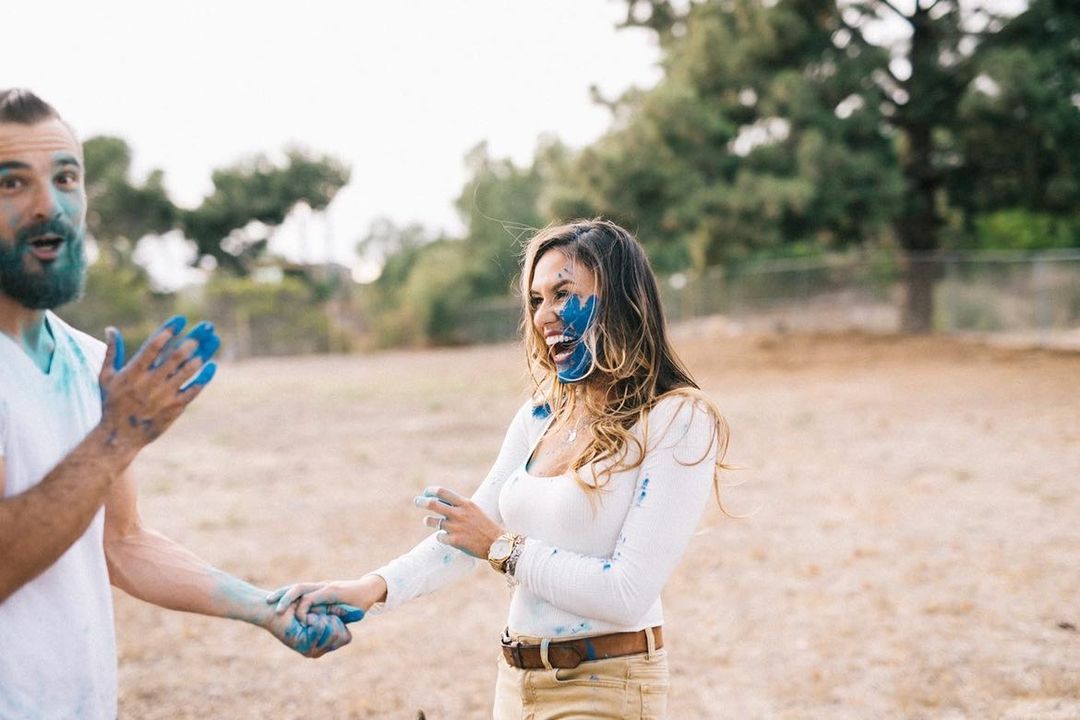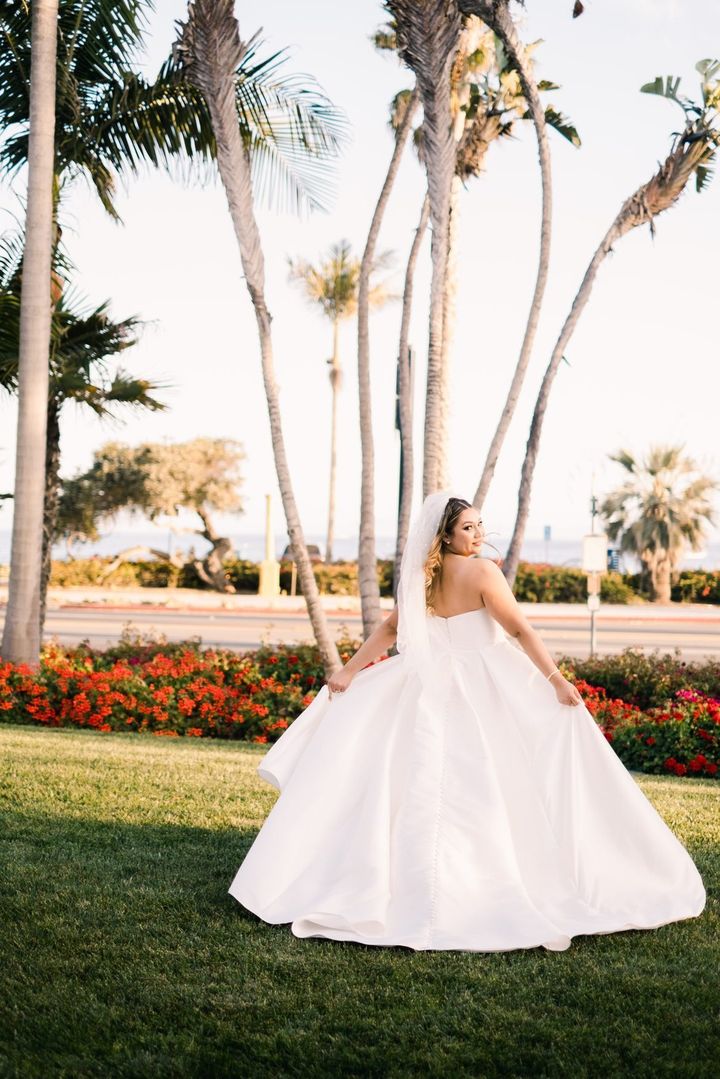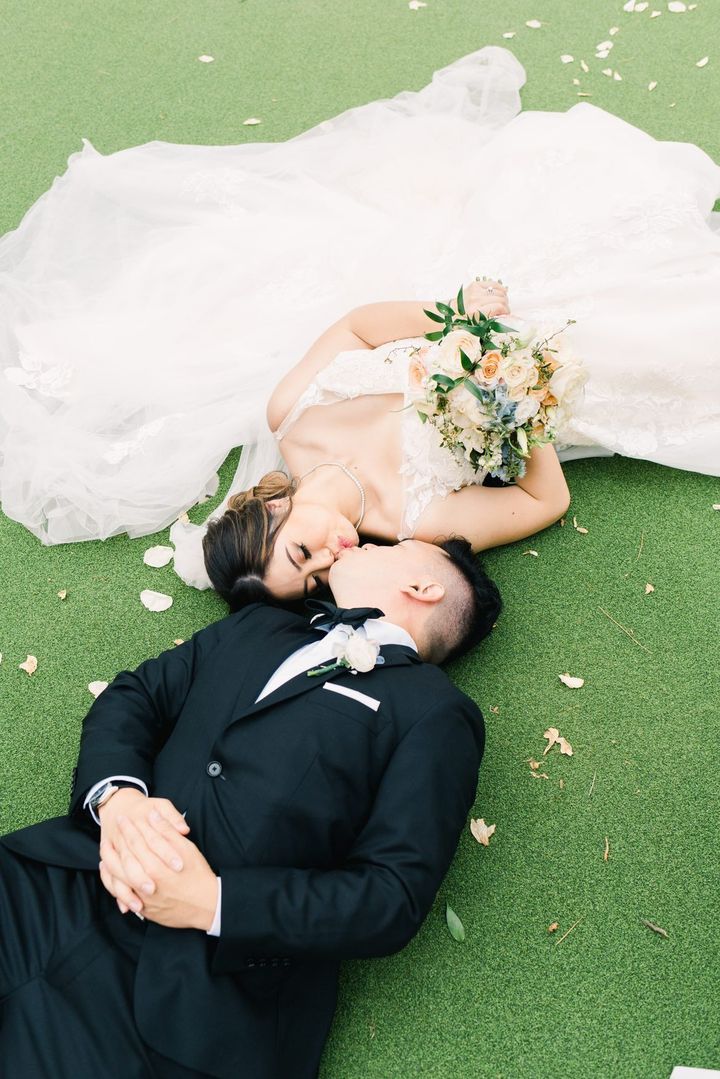 ---
BUILD A THRIVING BRAND & BUSINESS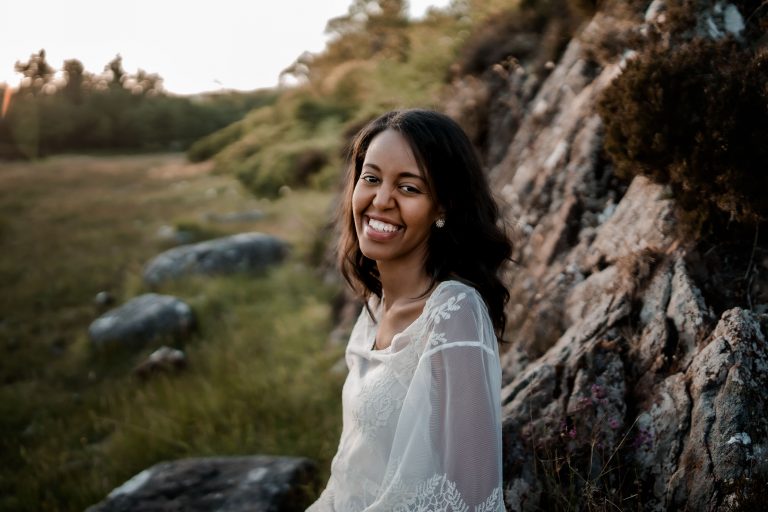 My Wedding Season – The Podcast
Welcome to "My Wedding Season – The Podcast" where I provide overwhelmed wedding photographers with the inspiration, tools and resources needed to build a thriving brand and business. I am your host, Aida Glowik, a European intimate wedding and elopement photographer based in Germany.
This podcast is for wedding photographers who are feeling overwhelmed by the challenges that come along with doing life, building a brand and running a business. On solo shows, I address various topics including, but not limited to: branding & marketing, organisation & productivity systems as well as income generating business strategies.
Guest interviews are centered around exploring their creative processes and insights regarding photography and/or business! Can't wait for you to hear from so many talented and inspirational people from around the world!
A new episode drops every two weeks on Wednesdays!
Are you in? Get ready to take some notes…
53. Tuscany Retreat + Pic-Time Advanced Plan Giveaway!!
Ad | I am partnering with Pic-Time to give one lucky winner a 1-year Advanced Plan subscription for Pic-Time (open to current & new users!)!
How to enter (Got to Instagram):
1. Follow @pictime_us & @aidaglowik 2. Share this post to your Stories 3. Tag a friend in the comments (each tag counts as an extra entry)
Anyone who enters this giveaway qualifies for a 100 Euro discount on a new ticket for the retreat that I am hosting in Tuscany, Italy (as long as spots are available – first come, first serve). 
The winner will be picked on Monday, October 23rd!
Tuscany Retreat for Wedding Photographers:
Dates: Monday, October 30th – Thursday, November 2nd 2023
Investment: €899 + 19%VAT (€799 + 19% VAT for giveaway participants)
Included: workshop & group discussions, portfolio-building sessions with a model couple (@twinflamesNL), and personal branding portraits for each participant. 
Bonus: 1-hour 1:1 mentoring session via Zoom within 6 months after the retreat (valued at 300 Euros)
More info: www.aidaandtim.com/tuscany-retreat Sign-up by emailing me: mail@aidaandtim.com
Disclaimer: If you have already purchased a ticket for the Tuscany Retreat, unfortunately you cannot claim a 100 Euro discount or ask for a cash payout.
This giveaway is in no way sponsored, endorsed or administered by, or associated with Instagram. 
Best of luck! Aida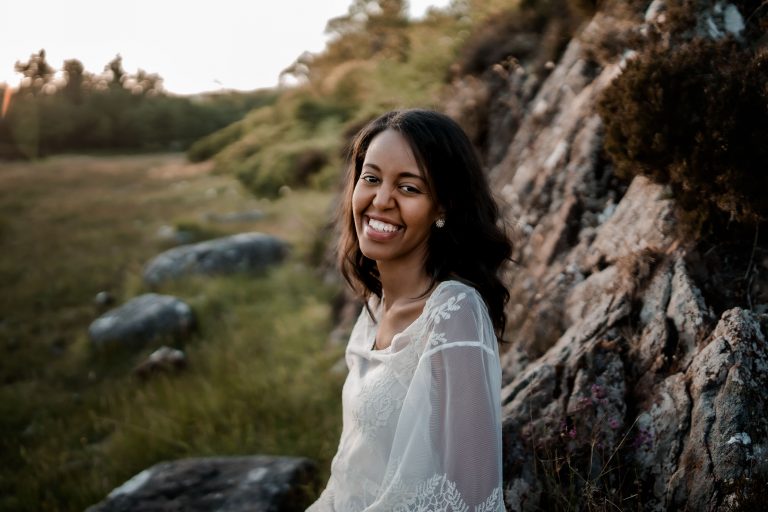 Search Results placeholder
---
My Wedding Season Planner is custom-designed to help overwhelmed wedding photographers who are feeling stressed out because they are struggling to stay organised, keep track of their client work and reach their goals.

This 2022 version of the planner is made available to you for FREE as a pdf download!
For more details about the planner: www.wedding-photography-podcast.com/planner

Share the love and invite your photographer friends to get a copy by sending them this link: http://eepurl.com/hSBmWj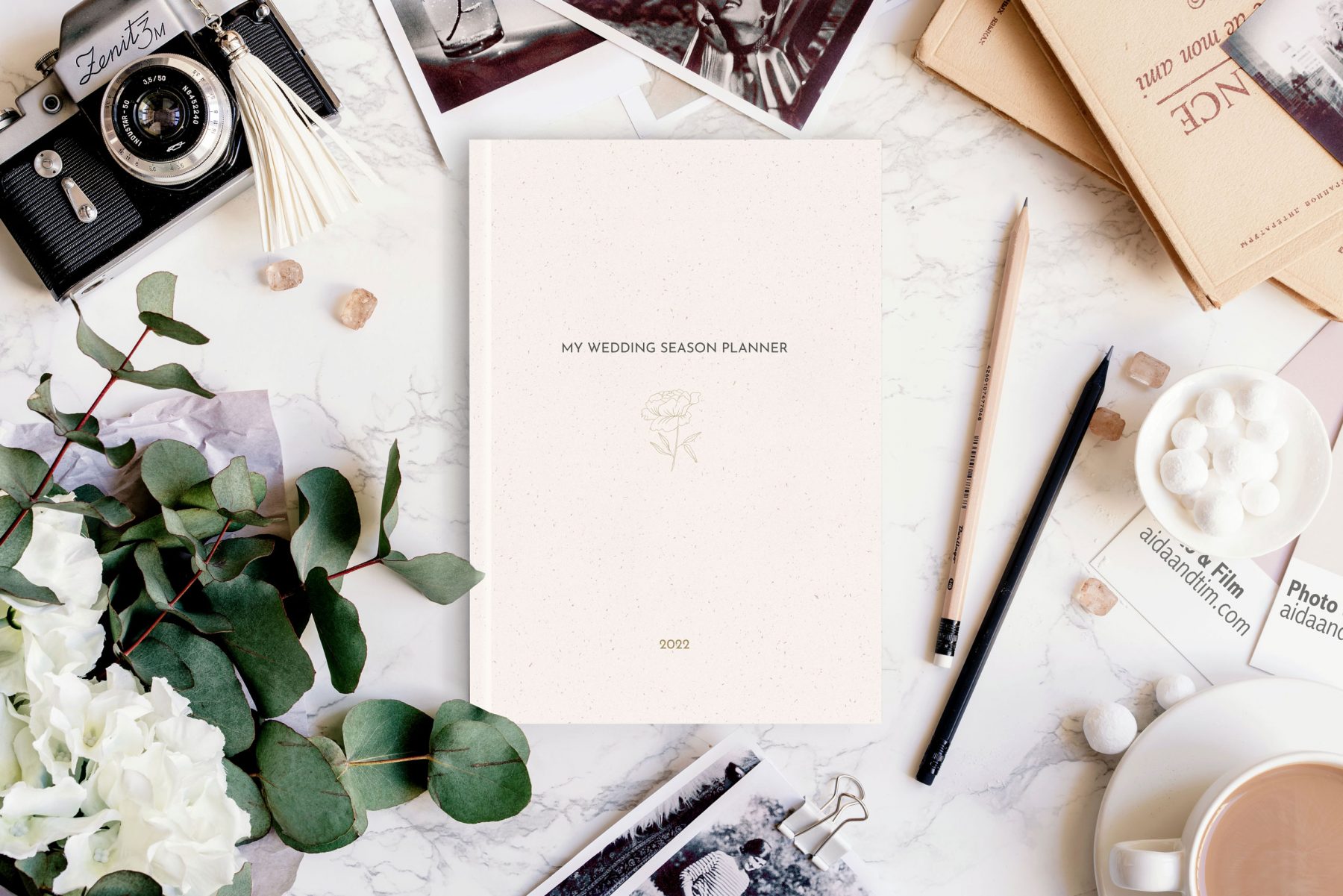 ---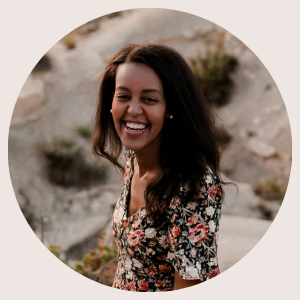 AIDA GLOWIK

PHOTOGRAPHER & PODCASTER
I specialise in European intimate weddings & elopements.
I provide overwhelmed wedding photographers with the inspiration, tools and resources needed to build a thriving brand and business.
---
FOR WEDDING PHOTOGRAPHERS
If you are feeling overwhelmed by the challenges that come along with building a wedding photography brand and running a business, you are not alone!
The good news is, there is no need to stay stuck any longer! I can help you gain clarity and assist you in creating an action plan to achieve your goal.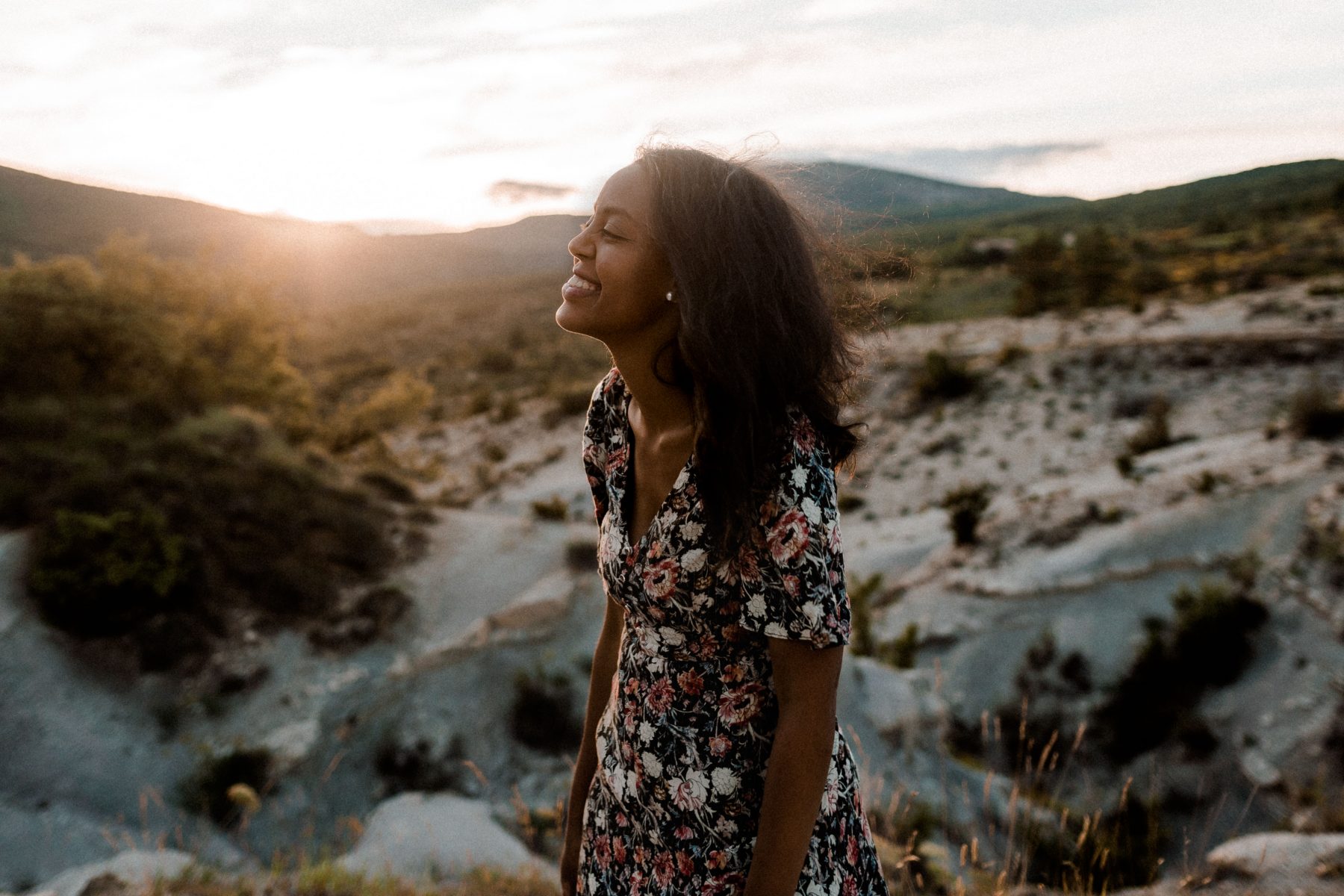 MORE BEHIND THE SCENES & VALUE ON INSTAGRAM