Cat Ekkelboom-White – The Art of Niching Down as a Wedding Photographer
INTRODUCING CAT EKKELBOOM-WHITE
ELOPEMENT PHOTOGRAPHER & MOUNTAIN HIKING GUIDE
Cat Ekkelboom-White is a British photographer, ski instructor, hiking guide and certified coach, living in the Austrian Alps. After starting her photography business Wild Connections Photography in 2015, she quickly realised that traditional weddings weren't her thing. She created a super niche elopement photography brand that specialises in creating, guiding and capturing multi-day elopement experiences for her clients around her favourite corner of the Alps.
Hi, I am Aida, host of My Wedding Season -The Podcast!
If you prefer listening, this blog post is also available in audio format on my podcast: Episode 47
PODCAST SPONSOR: PIC-TIME
ONLINE PHOTO GALLERIES FOR PROFESSIONAL PHOTOGRAPHERS
Disclaimer: I will earn a commission from Pic-Time, if you use my code – it has no extra cost to you, it is just a way to support me as a content creator! Read: Referral Programm / Affiliate Disclosure
If there is one thing all of us wedding photographers can benefit from, it is a way to keep making our workflow more efficient and streamlined.
I am always looking for ways to optimize the way that I work, but know that there are still areas of my business that need some improvement. For example, I recently spent hours upon hours updating my website with blogs from my 2022 weddings – ideally it would have been done a few months back before the booking season started – but I just didn't get around to it.
The truth is, I have been stuck in the classic way of blogging which is tedious and time-consuming. I would go through the wedding gallery, choose my favorites, get them approved by my clients, upload them to the back-end of my website, and then start creating a blog post from scratch. Sure I know that there are softwares that exist that help make the process faster and easier, but I just have resisted signing-up for yet another subscription. I am willing to bet that I am not the only one who feels this way!
That is why I am so glad that Pic-Time is now integrating blogging into their Professional and Advanced plans. Now we can use Pic-Time not only to deliver beautifully designed galleries and slideshows to our clients, as well as provide them with options to purchase prints from the store, but we can also directly create blogs that we can integrate into our websites. On top of that, the blogs are quick and easy to make, as well as SEO-optimized! Talk about it being a game-changer!
If you are eager to also optimize your blogging workflow, upgrade to a Professional or Advanced plan, make sure that you use the affiliate code AIDA so that you can get 1-month free! Head on over to Pic-Time for more details.
MY WEDDING SEASON – THE PODCAST
INTERVIEW WITH LISA DEVLIN: MAIN TAKEAWAYS
(I, Aida, have at times paraphrased and other times directly quoted what Cat and I have said in the episode to make it easier to understand – this is not a direct transcription.)
In October 2015 is when Cat officially registered herself as a wedding photographer at the Chamber of Commerce. At first Cat was doing local weddings in Austria and found it to be a little bit stressful because she was not fluent in German. During that time, she would blog mainly about her life and what she was doing with her husband e.g. places that they would go skiing. Long and behold, one day she recieved an inquiry from an English couple who are planning to ski on their wedding day in the Austrian mountains and were looking for a wedding photographer. This was the eye-opening moment for Cat where she realised that she doesn't have to do local, traditional church weddings and that she just wants to work with destination couples. At that point, she decided to put it out there that that is what she does and then she also changed her website copy to only English. Cat made friends with wedding planners – and that is how she was able to land her first elopement in 2016! This experienced showed her that she is on the right path. By 2018 Cat realised that she will only take such weddings with only a limited guest list – and from that point on, the weddings that she has been doing have gotten smaller and smaller.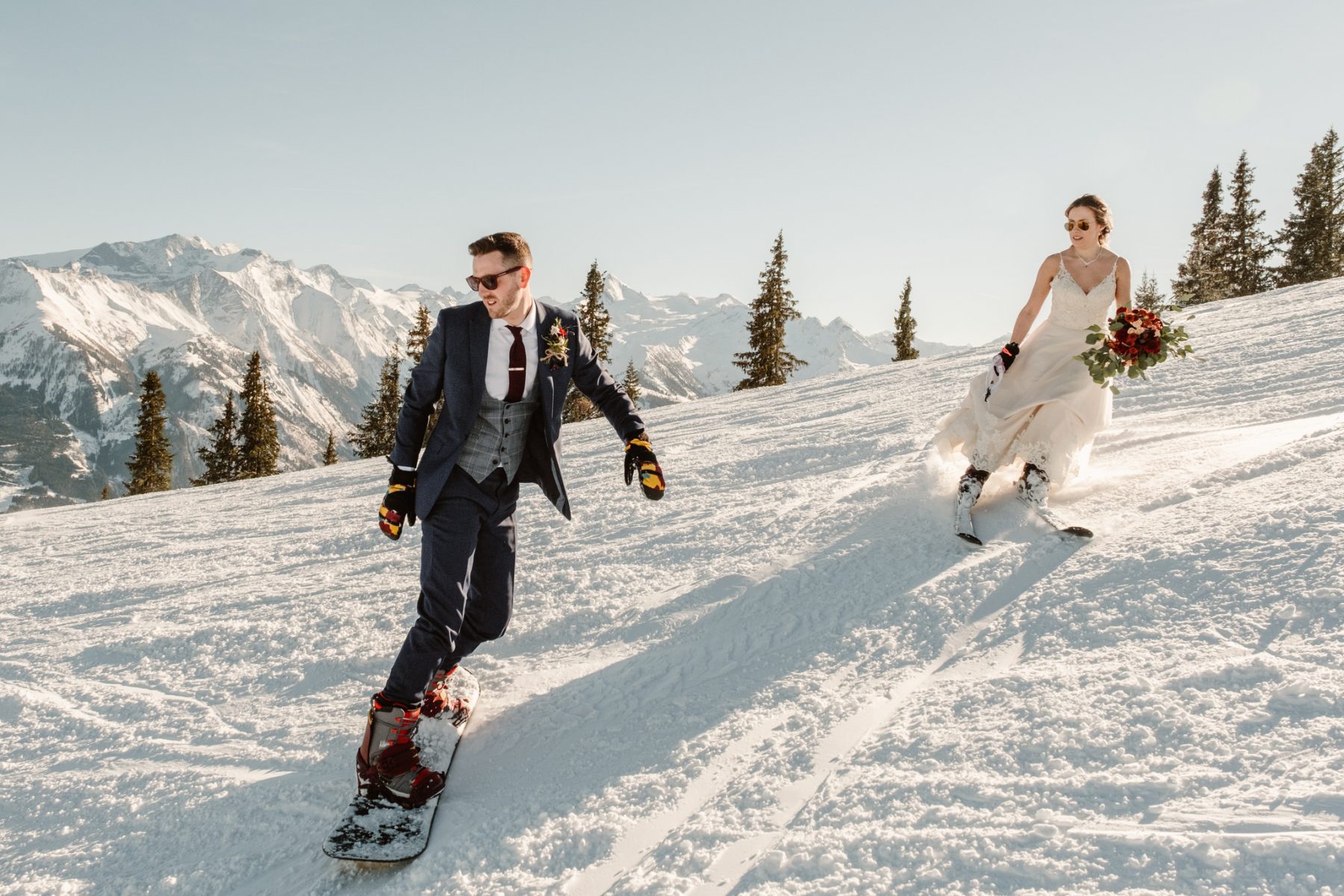 NICHING DOWN IS A PROCESS
Cat has further niched down by only offering her services in the the Austrian Alps and Dolomites.
Aida: You actually used to take elopements a bit further out, let's say like the Faroe Islands. Why did you make that decision? Was it because of the pandemic to go back to keeping things local? Can you speak to that?
Cat: There are two big driving factors in making that decision. One of them was when I was doing these destination weddings in other places, it was amazing – I loved it! But I always had it at the back of my mind that the experience that couples that have when they come to me in the Alps. How well I know the area. How I know so many different people here. How if something goes wrong, you know if she gets the dress out and sees it needs steaming, I can get a steamer, I know where the seamstress is. Anything that happens, we can fix it. I know so many back-up ideas for trails and things. When I was going overseas for things, even if I have been there 2-3 times before, I don't know it like a local.
"How can I serve my couples best and be the expert that they deserve? And that was, I stay in the areas that I know.

– Cat Ekkelboom-White
Cat: And the second part was really my conscious and my climate anxiety. Where we live, our house has a view on to a glacier at the end of the valley. And that glacier usually has a snow covering on it all year round. And especially last year, and this year has also been terrible, a lot of the galciers did not have enough of the permafrost that protects it throughout the spring, and by the summer it melts a bit but it is enough to slow the melting of the glaciers. And the glacier at the end of our valley that we can see everyday, it had no snow on it – it was just ice.
For us it is so important having these incredible, natural features. Whenever I am around them I feel so tiny. And I don't want to be contributing to one of the hugest reasons why these things are disappearing. I am not going to say that I am never going to fly anywhere again… but I don't need to be flying these short trips across Europe for work – when also I know there is someone in those locations who is more of an expert than I am. And so it all kind of linked in together, really.
Aida: Niching down is such a topic. We can take the bigger umbrella of niching down as a photographer, and then niching down as a wedding photographer or as an elopement photographer. But for you it is like, you've also created your own niche – where you are, right? And it was a process to get there…
Cat: It was absolutely a process, it was a journey for me. And each time I feel like it is peeling back layers. At first it was like I only want to shoot adventurous weddings, and then it was I want to shoot adventures weddings but only of a certain size – and then for a couple of years, how big of a size I would take would get smaller. And the more recent ones have been, I am going to take out all of the non-wedding stuff. I am going to take out engagement shoots, honeymoon shoots, couple shoots – all of that! I am only doing weddings. And then I went to – I am not doing half-days anymore – I am doing only full-days or multiple days. And the latest one is that I am not doing destination weddings anymore. Roughly a 3-hour radius from where I live – for me that is sort of my home bubble.
Aida: That also plays into positioning yourself in the market, right? Your brand positon is cut and clear. Even when someone comes to your website, they know what they are getting. I love that you have recently added that you are a certified hiking guide.
Cat: It is important to me and it just enables me to offer an even deeper level of service to my couples.
THE RICHES ARE IN THE NICHES
Aida: I can imagine that doing all this has enabled you to charge more.
Cat: I used to be uncomfortable talking about pricing, and if I am uncomfortable about it, am I ashamed of it? And i was like – you can't be! Hit me with all your questions!
Aida: At the end of the day, if we are all offering a similar service, we are a little bit capped. If our work is similar, it is harder to justify going up in our pricing. But the more you have positioned yourself as an expert, a specialist, and you actually are bringing that added value, people will be willing to pay for it. At the end of the day, what is the market willing to pay?
Cat: It is about constantly making myseld identify what makes me different from what everyone else is offering. I am putting my prices up because I believe that I have something that other people don't. It's about stating what I can do for them and saying here are my prices. Know for yourself first what you offer, that is that's different from all the other people that you consider to be your competition. And everyone has something, but alot of people shy away from claiming that.
Aida: I think people want to know, is there actually a market for that? And how do I reach those people? What is working for you – is it your SEO game or the couples that you have worked with before are singing your praises?
Cat: For me, it's a SEO. And every time a couple books me, I ask them why they booked me over anyone else. And the thing that comes back over and over again is: yes, it is your personality and we think that we will have a great time together, but you just seemed to really know the area and you seem to be an expert – the bonus is that we think that we will have an awesome time together.
They will generally look at my website, they will look at the articles that I have written and also my photos – it is more for my knowledge. And that is mostly found through organic search.
THE COPY ON YOUR WEBSITE MATTERS
The header on Cat's website, Wild Connections Photography, reads – "FOR LOVE & ADVENTURE – Start your new life together in a setting more breathtaking than any wedding venue". It also states "Austrian Alps & Dolomites Elopement Photographer and Hiking Guide".
"The truth is, you feel happiest when you are outside in nature. In the mountains you feel the SAFE from the pressures and expectations of others.
You feel FREE to be yourselves and celebrate in a way that is truly in alignment with who you are.

No expectations.
No drama.

– Cat Ekkelboom-White
Aida: You are able to write so specifically in her copy because you have niched down to this point. Not only based on where you are, but also based on the type of couples that you are trying to attract.
Cat: I will give you the secret behind some of that copy. It is actually taken from a quote from some of the questions that I have asked my couples after their elopement. Why did you choose to get married?
For me it was just important not to just use my words but also to use the words from the people who were actually there and doing it. I think that that is one of the most valuable resources that you can have for inspiration for your business. I think that is especially important when you are honing in on your niche.
Aida: Not only do the guides that you have on your website give valubale information and position you as an expert, but they probably serve SEO purposes as a driver of traffic to your website.
Cat: Yes, they are. My homepage isn't usually where people enter my website. It is usually after they have clicked around a couple of blog posts that they often click on over to the info and pricing page.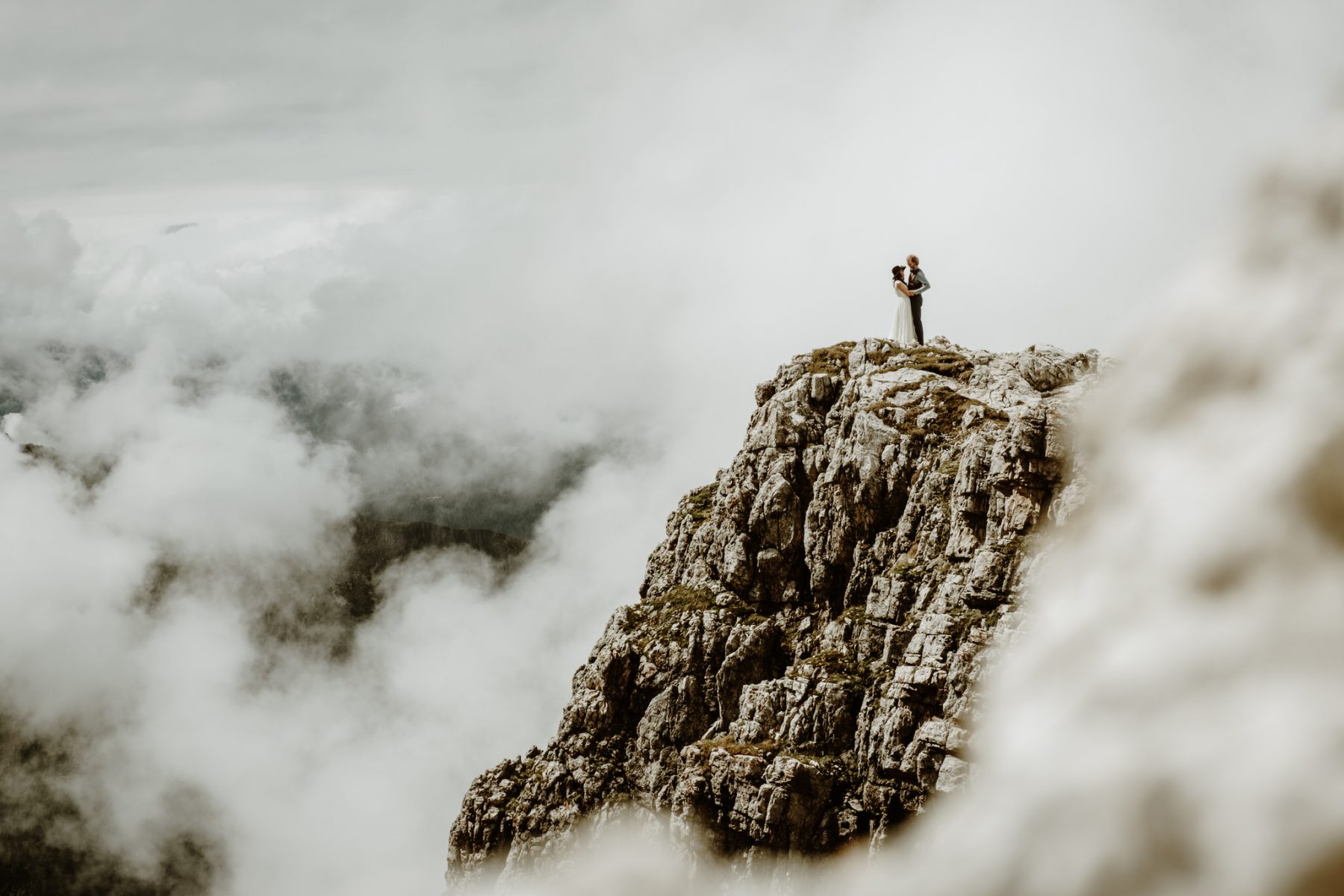 How can wedding photographers find their niche?
Cat: I kind of look at it as chipping around the sides of what you have got. There are things you can look at – where you are and what you are doing in your business. You can ask yourself questions like: Where does my fire, my passion go to? It's not just that types of things that you are shooting, but also the types of clients that you are working with. And get really specific! Think of a couple that you worked with – everything about them and their day was amazing, try to hone down exactly what it was exactly that you loved.
Another way is to think about the unique thing that you bring to the table. What is the way that you see things that no one else does? And it is often not about what you do as a photographer. It is often engrained in your story. Think about your story – what did you do before you were a photographer? When you were a kid, what were the things that you day-dreamed about?
It all comes down to you, your values and your personality. You will love working with the people that share your values. And it also means that you are building your niche not around a certain industry but you are building it around you.
How can wedding photographers turn away work that doesn't align with their niche?
Cat: I turn down about 70% of the inquiries that I receive. And I do it confidently and I still believe that is part of the service that I offer. If a couple comes to me and I read their inquiry and I am just like "uuh well, sounds nice", I am not hell yes! And if it is hell maybe for me, it is hell no. They deserve better in my mind, they deserve someone who reads that inquiry and says "Oh my God, you sound like the perfect couple for me!"
I have a group of photographers that I have as a referral group, and if I know that I know will be absolutely perfect for that couple, then I will write back to them and tell them that what they are describing sounds so beautiful, it just doesn't quite align with the way that I work but here is someone whom I believe would be the perfect match for you.
That way they get the best experience, and I get to keep that space open for the right couple coming to me. And I know that they will come because I have been on the other side where I took a booking that didn't align and I got a booking that would have been a dream for that date.
Aida: But you still have to have the confidence that they will come. What advice do you have for photographers who are just desperate for bookings at this point in time?
Cat: I think there are two things – looking at the industry and the economy, and actually realising that things change. Especially if you have been a photographer since pre-pandemic, when the booking habits of people was 12, 18 months to two years ahead, that's not the reality now. Alot of people are shortening those lead times. Because there is that anxiety – especially because of the pandemic. People are waiting till later on until they book. Part of it is taking a step back and going "am I freaking out for a good reason or do I need to realise that the industry, that people's habits are changing around me and I need to bare that in mind. And also being proactive and asking what can I do to make sure that when they are ready that they find me and that I am the one that they want to work with because I am the best person for them. So still working on your SEO, being present on social media – if that is where your audience is.
Aida: Niching a little bit more can also be the right answer to pop out of the crowd.
Cat: I believe that niching benefits everybody in the long-term. Go back to your website, your social media, and honestly ask yourself "how do people know what makes me different to other photographers?" So many people go "it's my photography style." Sometimes it can be, but for most wedding clients, they cannot tell these subtle differences. Make sure you state what you are doing that sets you apart from the photographer(s) that are your biggest competitor(s).
Aida: Yes, refresh the galleries on your website, update your portfolio. But don't underestimate the words on your website.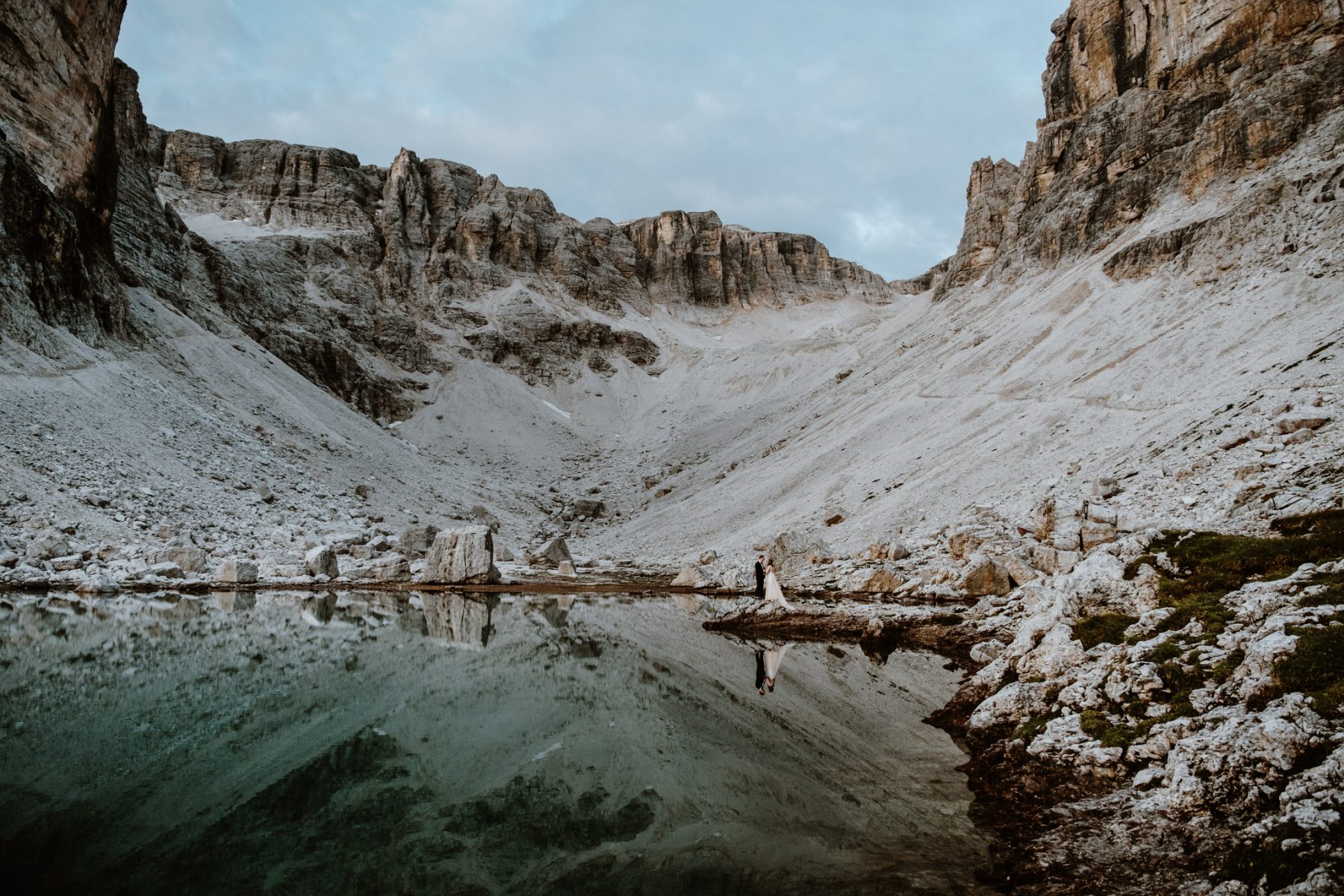 I am so grateful to Cat for taking the time share so much valuable information with us.
If you want to learn more from Cat, you can sign-up for her FREE 6-Day Mini Course:
Building Your Super Niche
Episode & Show Notes:
EP 47. Cat Ekkelboom-White: The Art of Niching Down as a Wedding Photographer
Podcast Episode Sponsor:
Pic-Time | Online Galleries for Professional Photographers
Detailed information on Blogs: Introducing: Pic-Time Blogs!
Get 1-month free when you upgrade to a paid plan with the affiliate code AIDA
Connect with Cat:
Website: Wild Connections Photography
Instagram: @wildconnectionsphoto
Adventure Wedding Academy:
Website: Adventure Wedding Academy
Instagram: @adventureweddingacademy
Connect with Aida:
Instagram: @aidaglowik
Website: Aida & Tim Photography / Aida & Tim Hochzeitsfotografie
1:1 Mentoring Session: Book More Weddings in 2023 | Book a Website & Portfolio Review
1:1 Coaching Session: Book a Clarity & Action Session
Free Download: My Wedding Season 2023 Digital Planner

HERE IS MORE OF CAT EKKELBOOM-WHITE'S INCREDIBLE WORK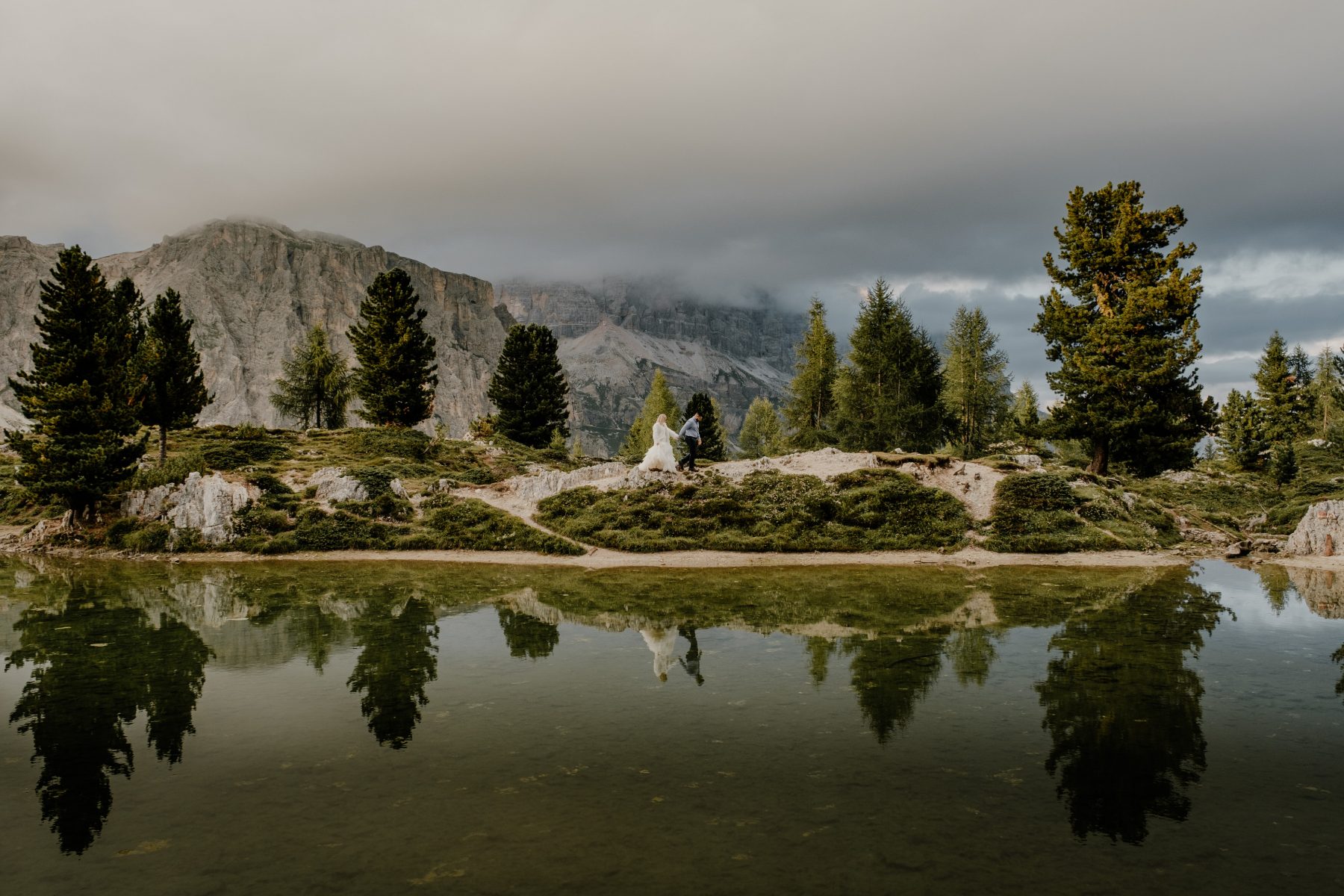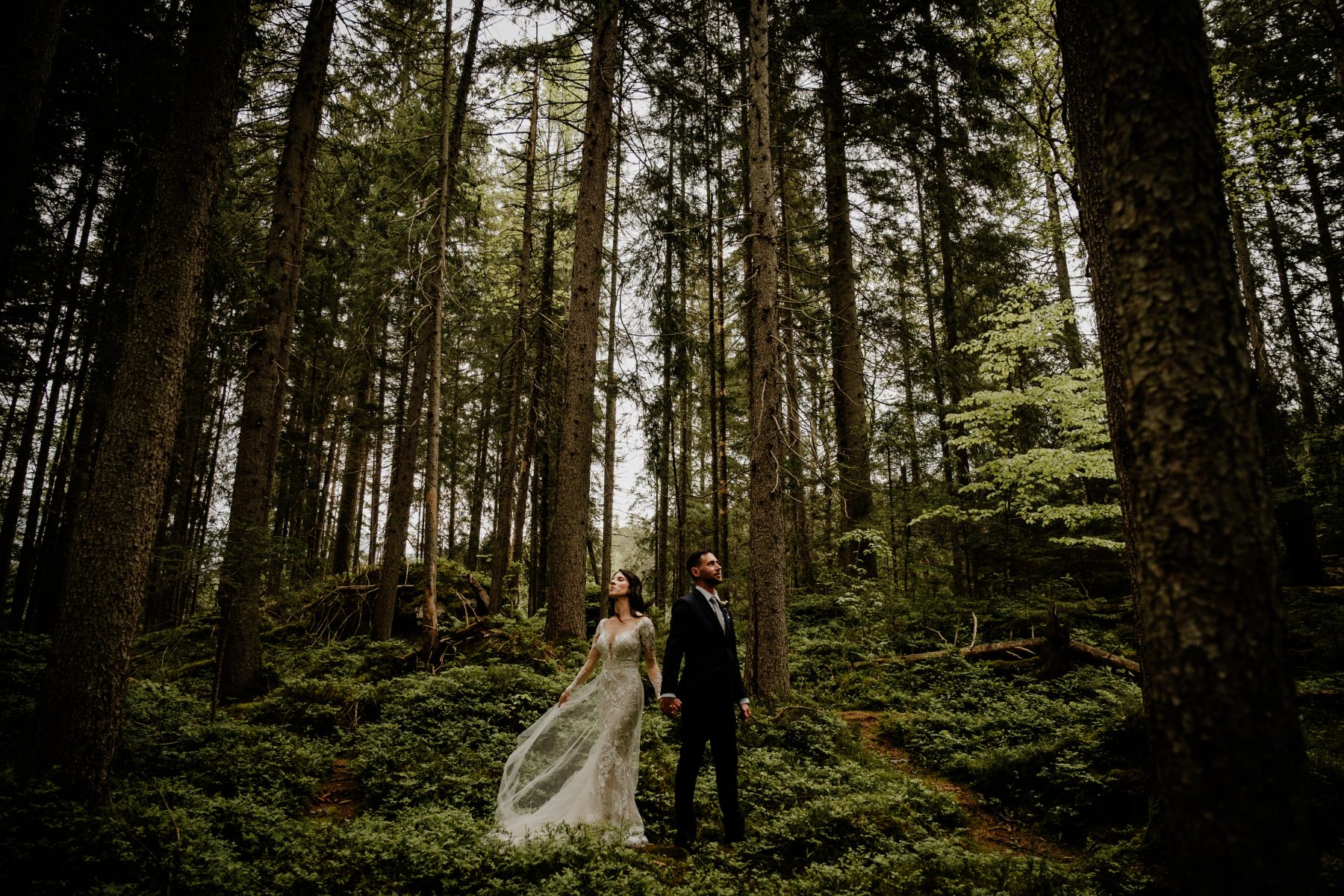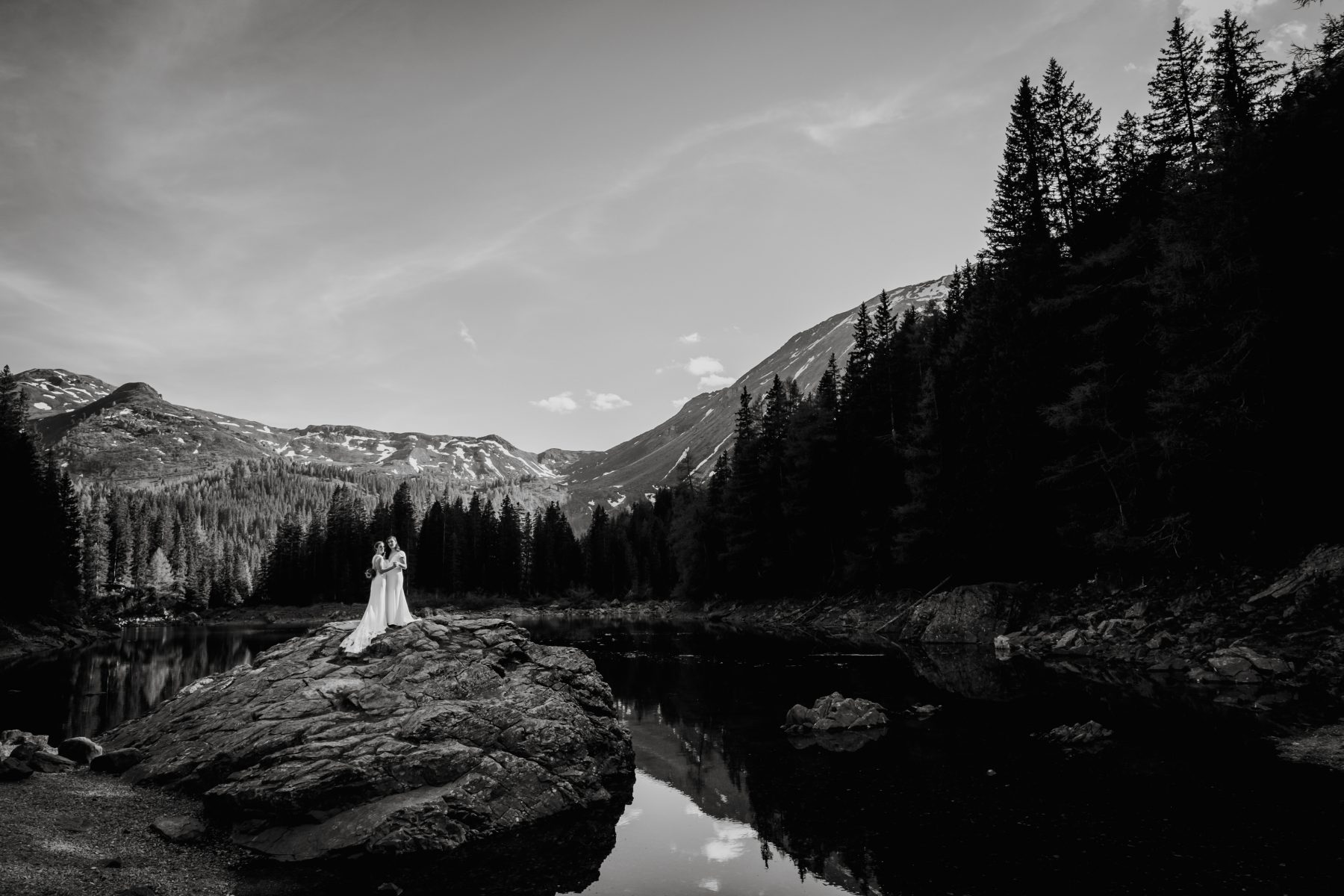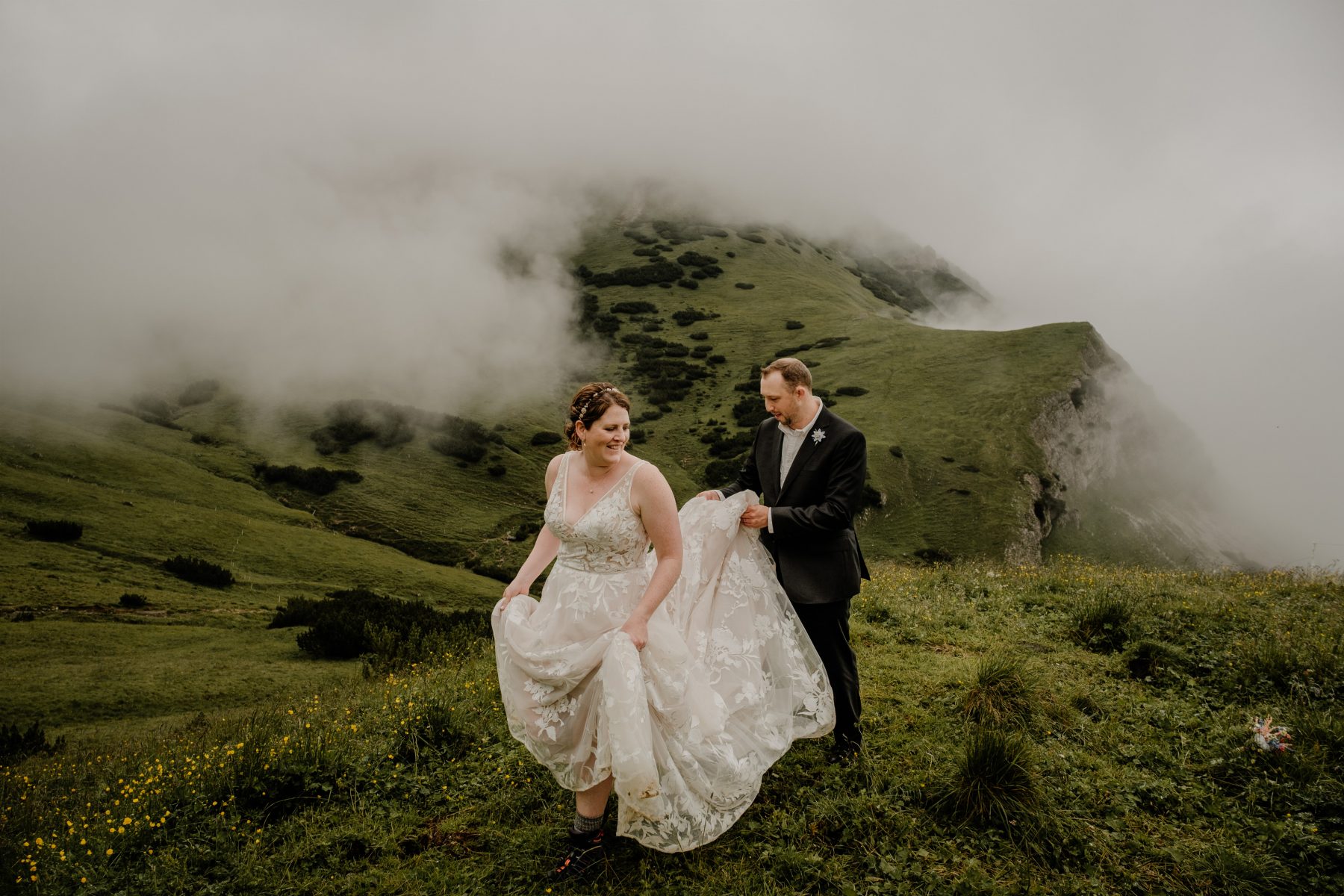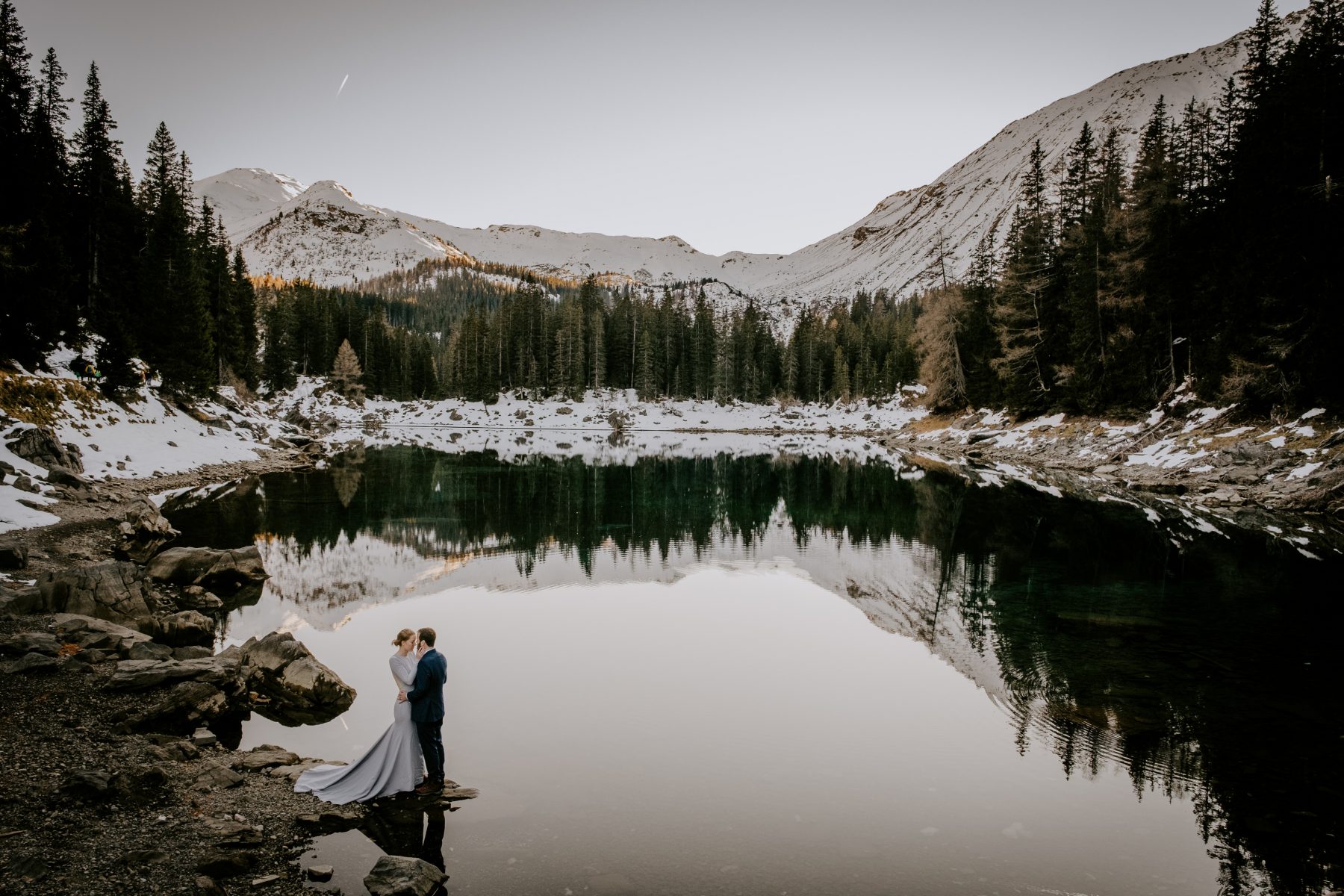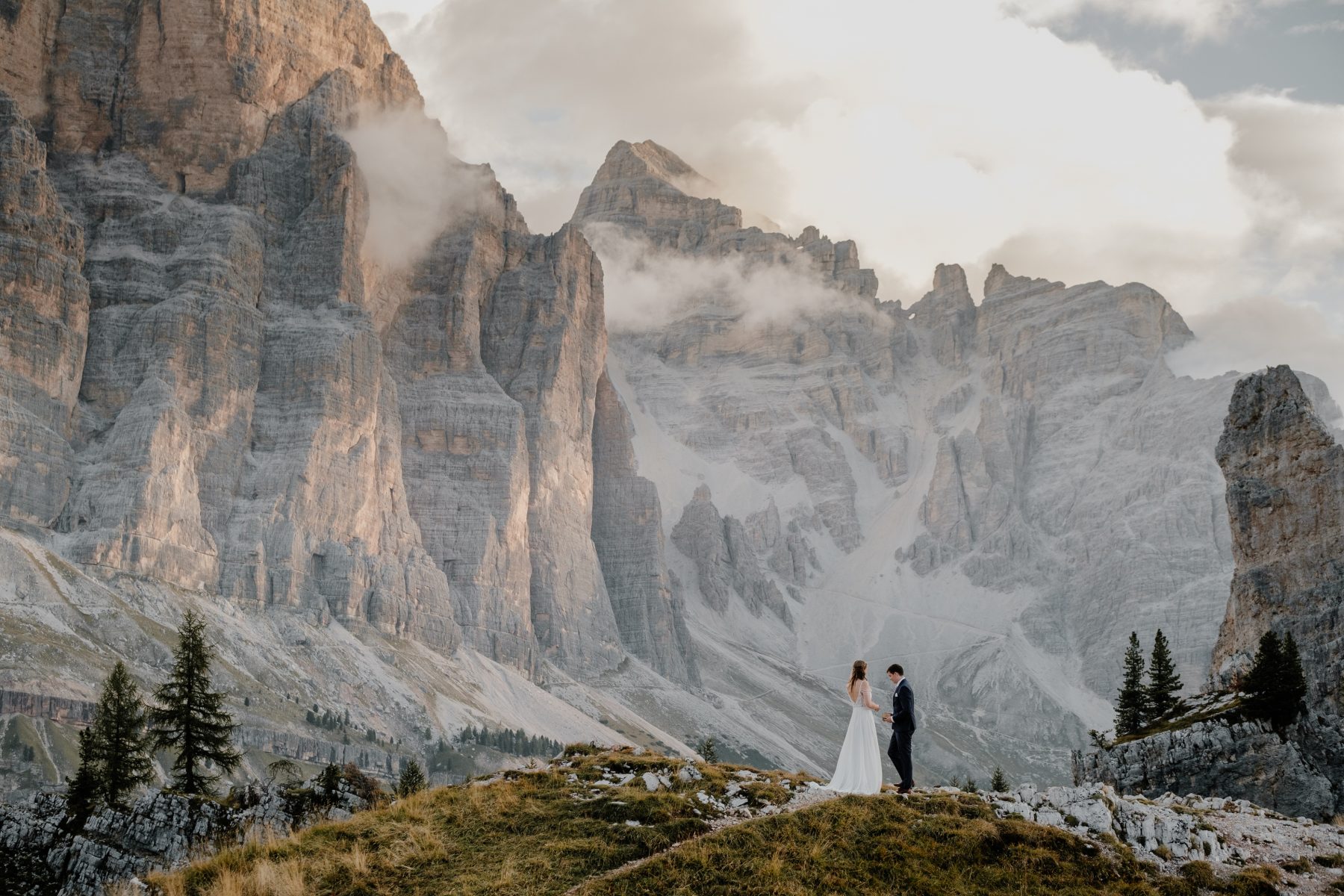 ---
BUILD A THRIVING BRAND & BUSINESS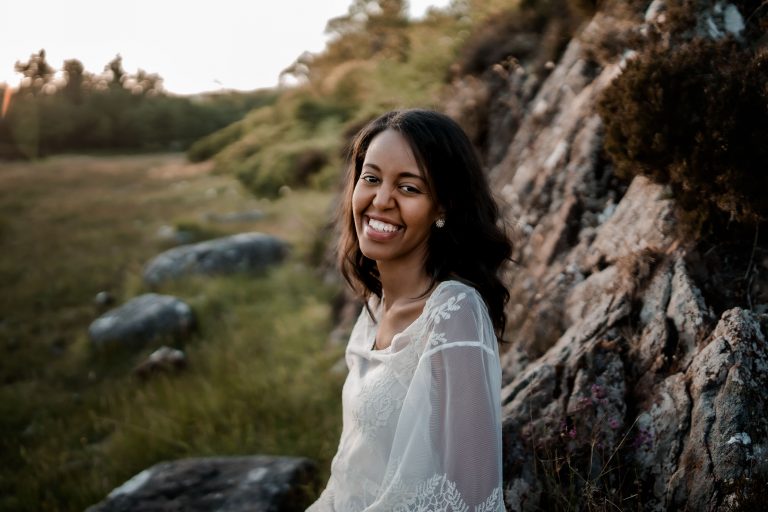 My Wedding Season – The Podcast
Welcome to "My Wedding Season – The Podcast" where I provide overwhelmed wedding photographers with the inspiration, tools and resources needed to build a thriving brand and business. I am your host, Aida Glowik, a European intimate wedding and elopement photographer based in Germany.
This podcast is for wedding photographers who are feeling overwhelmed by the challenges that come along with doing life, building a brand and running a business. On solo shows, I address various topics including, but not limited to: branding & marketing, organisation & productivity systems as well as income generating business strategies.
Guest interviews are centered around exploring their creative processes and insights regarding photography and/or business! Can't wait for you to hear from so many talented and inspirational people from around the world!
A new episode drops every two weeks on Wednesdays!
Are you in? Get ready to take some notes…
53. Tuscany Retreat + Pic-Time Advanced Plan Giveaway!!
Ad | I am partnering with Pic-Time to give one lucky winner a 1-year Advanced Plan subscription for Pic-Time (open to current & new users!)!
How to enter (Got to Instagram):
1. Follow @pictime_us & @aidaglowik 2. Share this post to your Stories 3. Tag a friend in the comments (each tag counts as an extra entry)
Anyone who enters this giveaway qualifies for a 100 Euro discount on a new ticket for the retreat that I am hosting in Tuscany, Italy (as long as spots are available – first come, first serve). 
The winner will be picked on Monday, October 23rd!
Tuscany Retreat for Wedding Photographers:
Dates: Monday, October 30th – Thursday, November 2nd 2023
Investment: €899 + 19%VAT (€799 + 19% VAT for giveaway participants)
Included: workshop & group discussions, portfolio-building sessions with a model couple (@twinflamesNL), and personal branding portraits for each participant. 
Bonus: 1-hour 1:1 mentoring session via Zoom within 6 months after the retreat (valued at 300 Euros)
More info: www.aidaandtim.com/tuscany-retreat Sign-up by emailing me: mail@aidaandtim.com
Disclaimer: If you have already purchased a ticket for the Tuscany Retreat, unfortunately you cannot claim a 100 Euro discount or ask for a cash payout.
This giveaway is in no way sponsored, endorsed or administered by, or associated with Instagram. 
Best of luck! Aida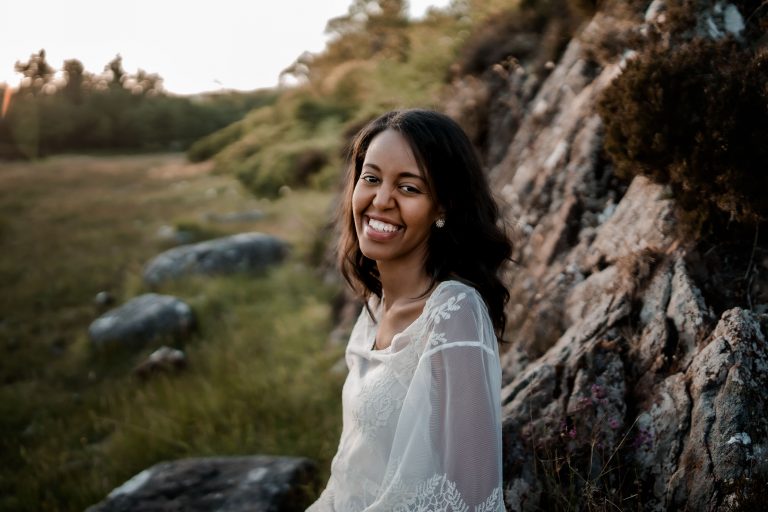 Search Results placeholder
---
My Wedding Season Planner is custom-designed to help overwhelmed wedding photographers who are feeling stressed out because they are struggling to stay organised, keep track of their client work and reach their goals.

This 2023 version of the planner is made available to you for FREE as a pdf download!
For more details about the planner: www.wedding-photography-podcast.com/planner

Share the love and invite your photographer friends to get a copy by sending them this link: http://eepurl.com/hSBmWj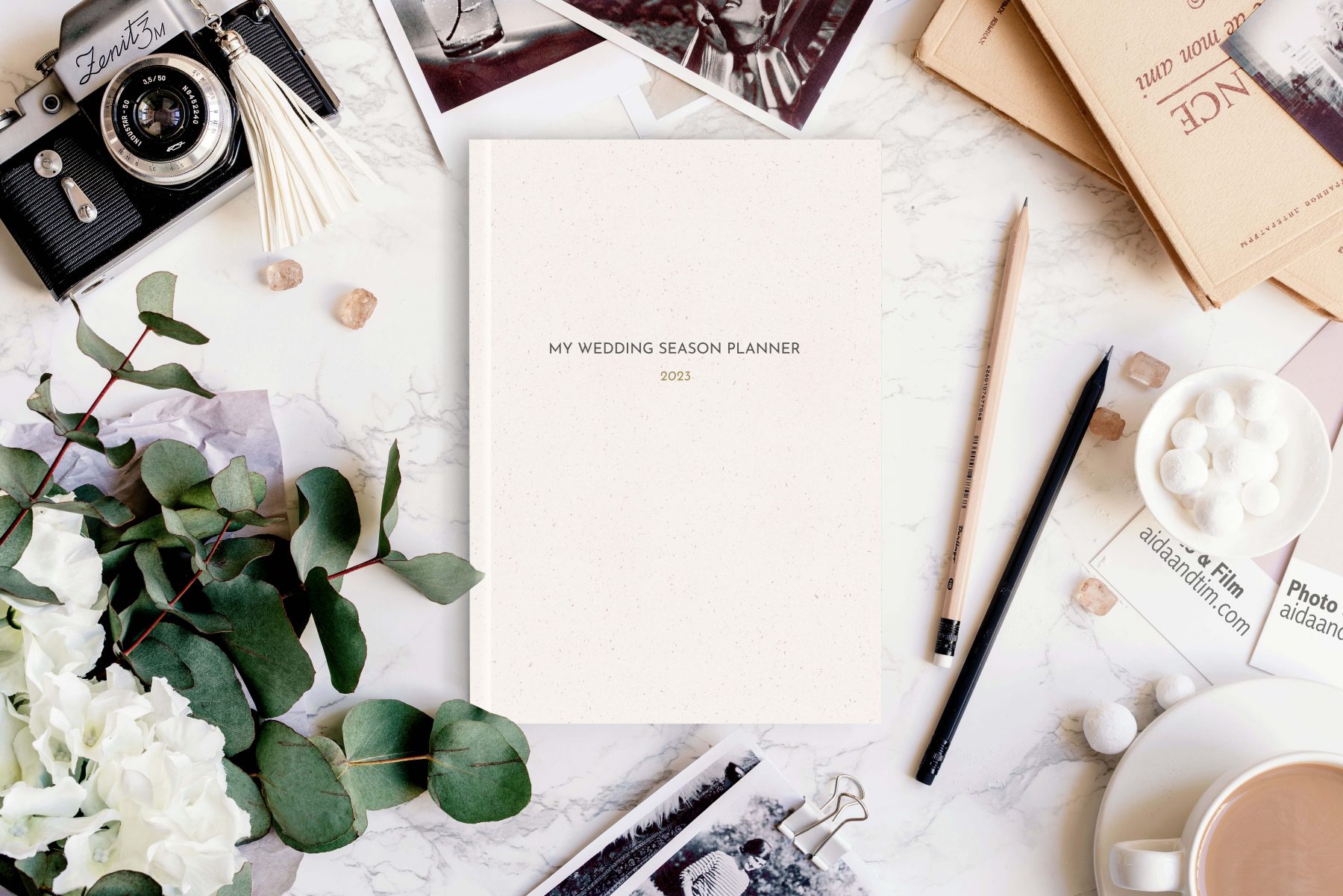 ---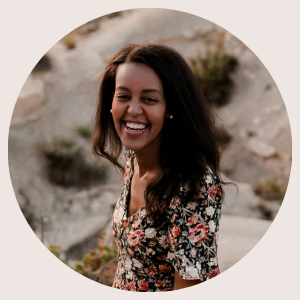 AIDA GLOWIK

PHOTOGRAPHER & PODCASTER
I specialise in European intimate weddings & elopements.
I provide overwhelmed wedding photographers with the inspiration, tools and resources needed to build a thriving brand and business.
---
FOR WEDDING PHOTOGRAPHERS
If you are feeling overwhelmed by the challenges that come along with building a wedding photography brand and running a business, you are not alone!
The good news is, there is no need to stay stuck any longer! I can help you gain clarity and assist you in creating an action plan to achieve your goal.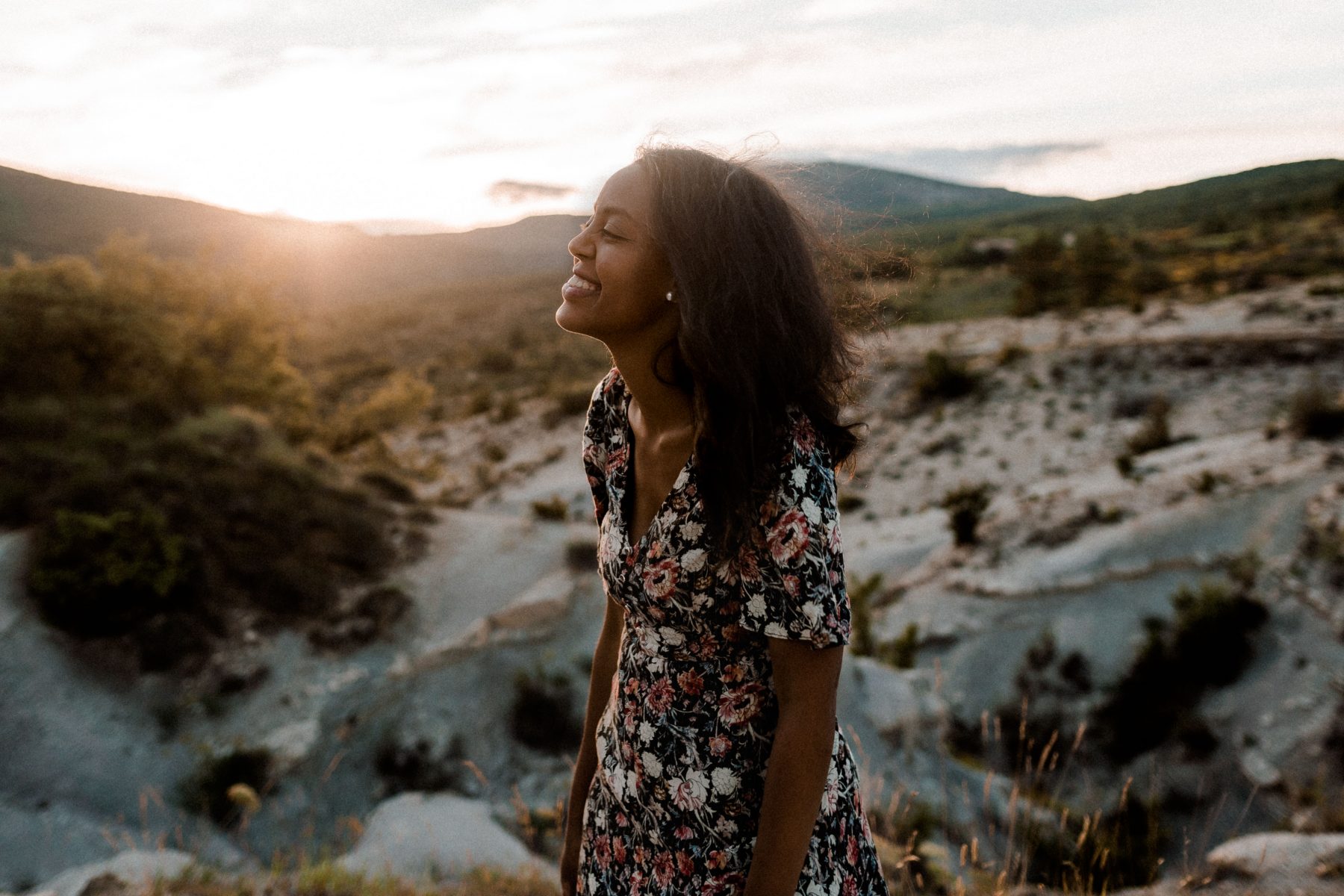 MORE BEHIND THE SCENES & VALUE ON INSTAGRAM