Leslie Vega – Rebranding Tips for Wedding Photographers
INTRODUCING LESLIE VEGA
BRAND & WEB DESIGNER FOR PHOTOGRAPHERS
Leslie is a brand & web designer for photographers based in Florida. She offers branding for the deeper, artful photographer who is ready to rebrand.
Leslie has also come out with a ton of Branding Resources and Downloads for Photographers. For example, you can purchase the "Photographer's Guide to Designing Your Own Website" and a "Photographer's Guide to DIY-ing Your Branding". The best part is, Leslie giving you (and listeners of the podcast) a 50% discount for the next 5 days, valid from April 12th – April 16th, 2023. Just use the code REBRAND50 at check-out!
I don't get a kickback – I just want you to get your hands on this amazing deal!
Hi, I am Aida, host of My Wedding Season -The Podcast!
If you prefer listening, this blog post is also available in audio format on my podcast: Episode 48
PODCAST SPONSOR: PIC-TIME
ONLINE PHOTO GALLERIES FOR PROFESSIONAL PHOTOGRAPHERS
Disclaimer: I will earn a commission from Pic-Time, if you use my code – it has no extra cost to you, it is just a way to support me as a content creator! Read: Referral Programm / Affiliate Disclosure
If there is one thing all of us wedding photographers can benefit from, it is a way to keep making our workflow more efficient and streamlined.
I am always looking for ways to optimize the way that I work, but know that there are still areas of my business that need some improvement. For example, I recently spent hours upon hours updating my website with blogs from my 2022 weddings – ideally it would have been done a few months back before the booking season started – but I just didn't get around to it.
The truth is, I have been stuck in the classic way of blogging which is tedious and time-consuming. I would go through the wedding gallery, choose my favorites, get them approved by my clients, upload them to the back-end of my website, and then start creating a blog post from scratch. Sure I know that there are softwares that exist that help make the process faster and easier, but I just have resisted signing-up for yet another subscription. I am willing to bet that I am not the only one who feels this way!
That is why I am so glad that Pic-Time is now integrating blogging into their Professional and Advanced plans. Now we can use Pic-Time not only to deliver beautifully designed galleries and slideshows to our clients, as well as provide them with options to purchase prints from the store, but we can also directly create blogs that we can integrate into our websites. On top of that, the blogs are quick and easy to make, as well as SEO-optimized! Talk about it being a game-changer!
If you are eager to also optimize your blogging workflow, upgrade to a Professional or Advanced plan, make sure that you use the affiliate code AIDA so that you can get 1-month free! Head on over to Pic-Time for more details.
MY WEDDING SEASON – THE PODCAST
INTERVIEW WITH LESLIE VEGA: MAIN TAKEAWAYS
(I, Aida, have at times paraphrased and other times directly quoted what Leslie and I have said in the episode to make it easier to understand – this is not a direct transcription.)
In this article, Leslie talks about the process of doing a rebrand for a wedding photography business.
Aida: What are the photographers who come to you looking for a rebrand struggling with and what are they trying to achieve?
Leslie: Most of the photographers that I work with have been in business for a while – about 4-5 years. They want their brand to reflect their work, the level that they are at. If someone comes to me in year 1, I recommend that they use a template. When they are still in the stages of figuring out who their client is and what their vibe is, I wouldn't recommend investing 10-15K in branding.
Aida: What does your process look like? How do you help photographers define their brand?
Leslie: When I work with a photographer, we first get to the nitty-gritty of who their ideal client is. That helps us figure out the verbage, the message – everything that is going to appeal to that "favorite" client. That's where we start – with my branding questionnaire that they fill out.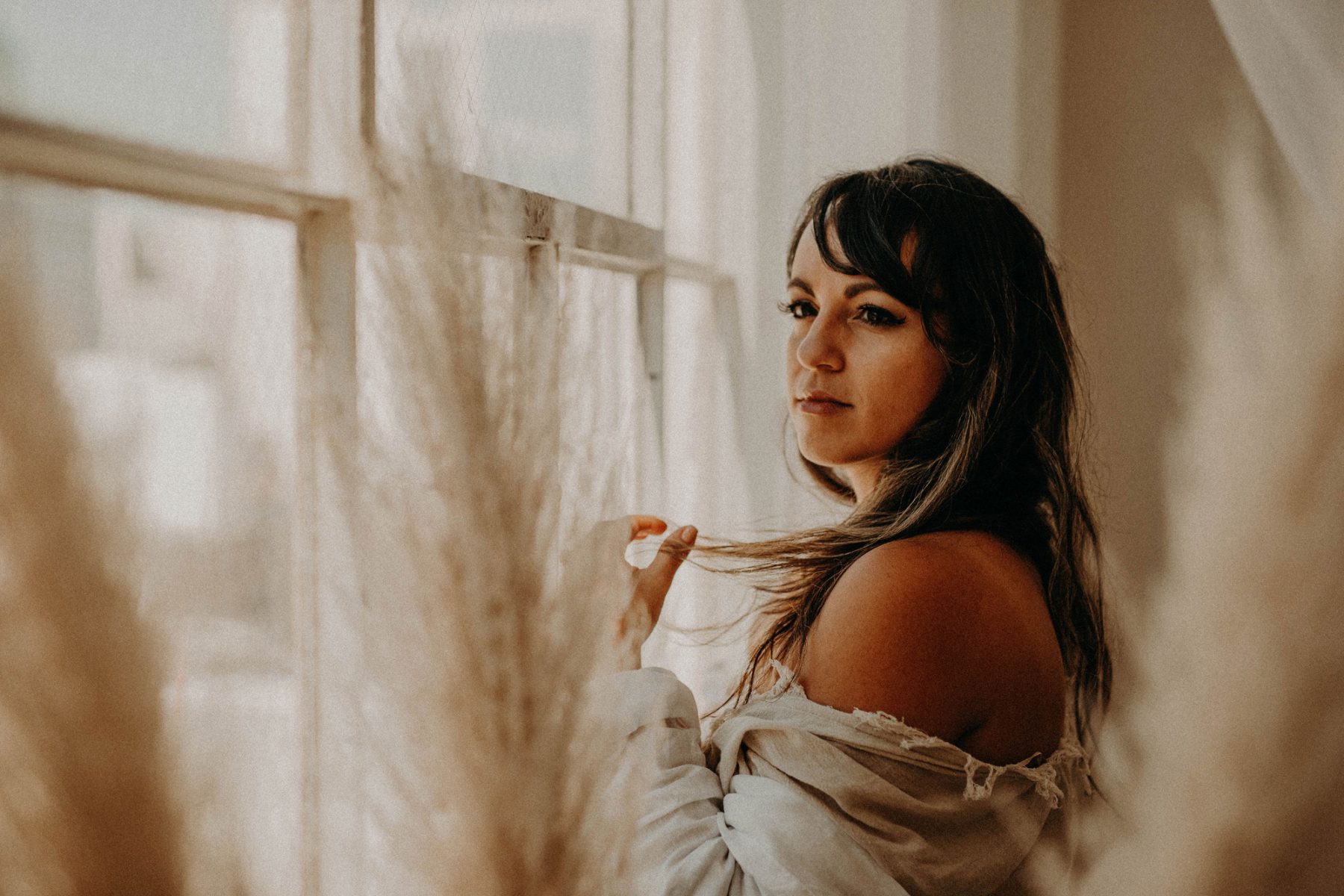 THE BENEFITS OF (RE-)BRANDING
Leslie writes on her website under "Signature Brand + Web Design Package":
"For years I crafted brands and websites that work together to attract your dream clients, throw out expensive marketing costs and give you the confidence to charge what you are worth."

– Leslie Vega
Aida: How is that marketing costs are going to get reduced when photographers have a strong brand & web design?
Leslie: A lot of times, we can put all our eggs into one basket, like ads and we dismiss the power of organic leads. Your website works for you like an ad, if you have worked on your SEO. On your website, you are able to answer questions, show your work etc… your website is where people land anyways. Your website is your money-maker, it is what converts them and gets them to book.
Aida: What do you think of ChatGPT?
Leslie: It think that it will be a great tool to spark topics that maybe you would not have thought of before, but I feel like we can't allow it to do all the work. We still have to have that human connection in the mix… Because only you know your ideal client. Only you know the questions that they are asking. How they are asking them, and how they are wording them.
Aida: Yes, I agree. We need to bring more of ourselves to the table through our branding. Because if you are just plain vanilla out there, it's just going to hurt your business. I might be wrong, I am just speculating.
At the end of the quote, you say "and give you the confidence to charge what you are worth". Let's dig into that part.
Leslie: Even though we like to say "Don't judge a book by it's cover", we still do it, we are human. If a website doesn't feel professional and legit online, it makes people questions what you will deliver to them. So when you invest in branding, it speaks to how you have invested into your brand as a business owner and what that experience is going to be like for your clients.
Aida: A lot of what you said has to do with building trust. And normally, they are willing to pay more for your services, if they feel like they can trust you.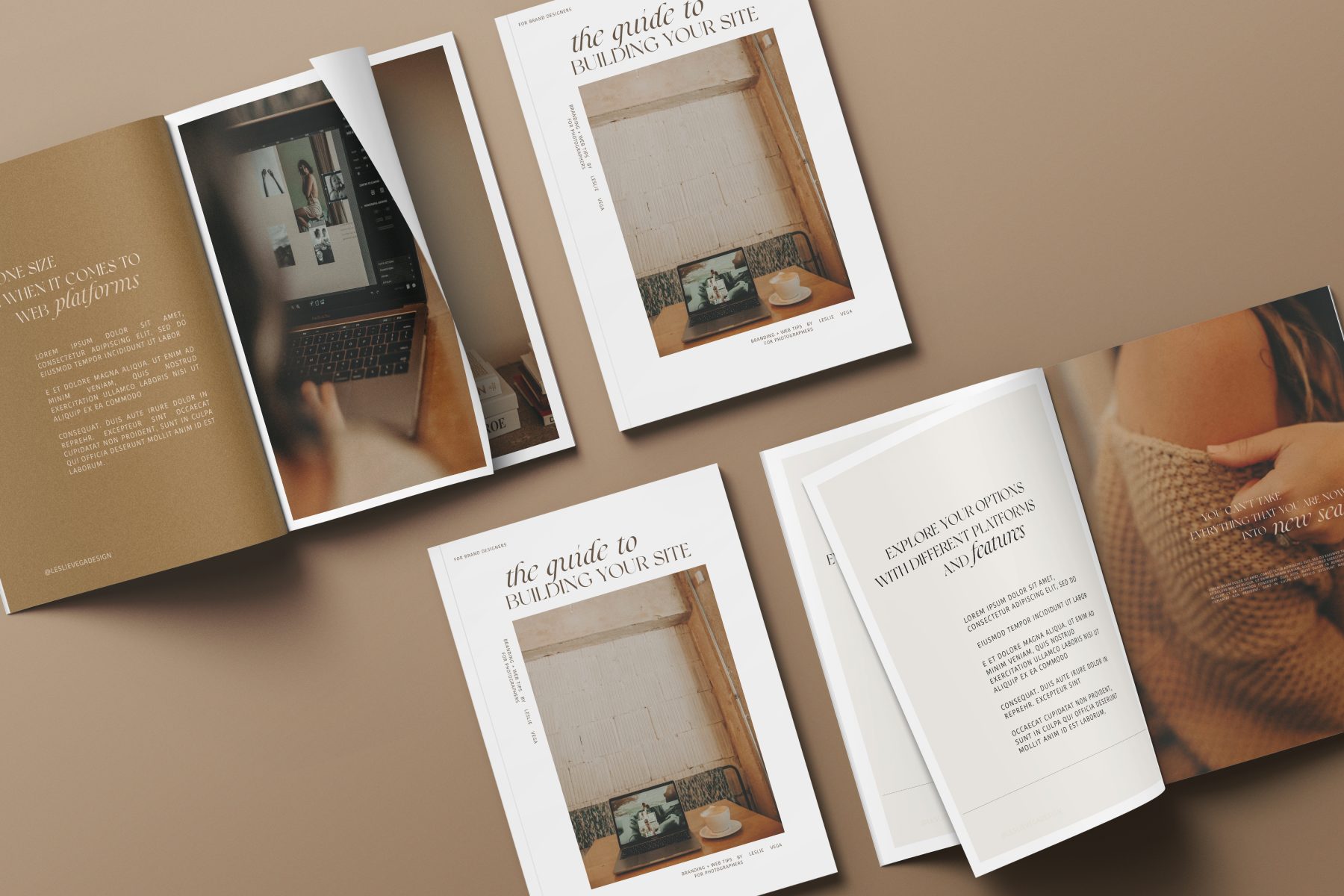 HOW TO ATTRACT A NEW CLIENTEL
Aida: For example, how can photographers who are currently serving the middle-market, but are looking to get into the high-end market, do that when they do not have the portfolio to reflect that?
Leslie: Usually when a photographer is at this point, they already have a some photos to reflect that. I would take these images and put them more in the forefront on the website – anywhere you want to showcase larger, impressive images. And that will start to draw more people, because they see that. Also post it more on your feed. You don't necessarily need to do a styled shoot.
Aida: And also adjusting the copy to attract the new types of clients that you want to attract. Do you recommend that these photographers make a new website until that picks up? For example, because their SEO was built on a different keyword.
Leslie: If you completely change your domain, you are going to be starting from scratch. Are you ready for that? Or you can keep the website and SEO that you have and you can start to rework the content while using your old traffic – it will take time to introduce Google to the new content that you have.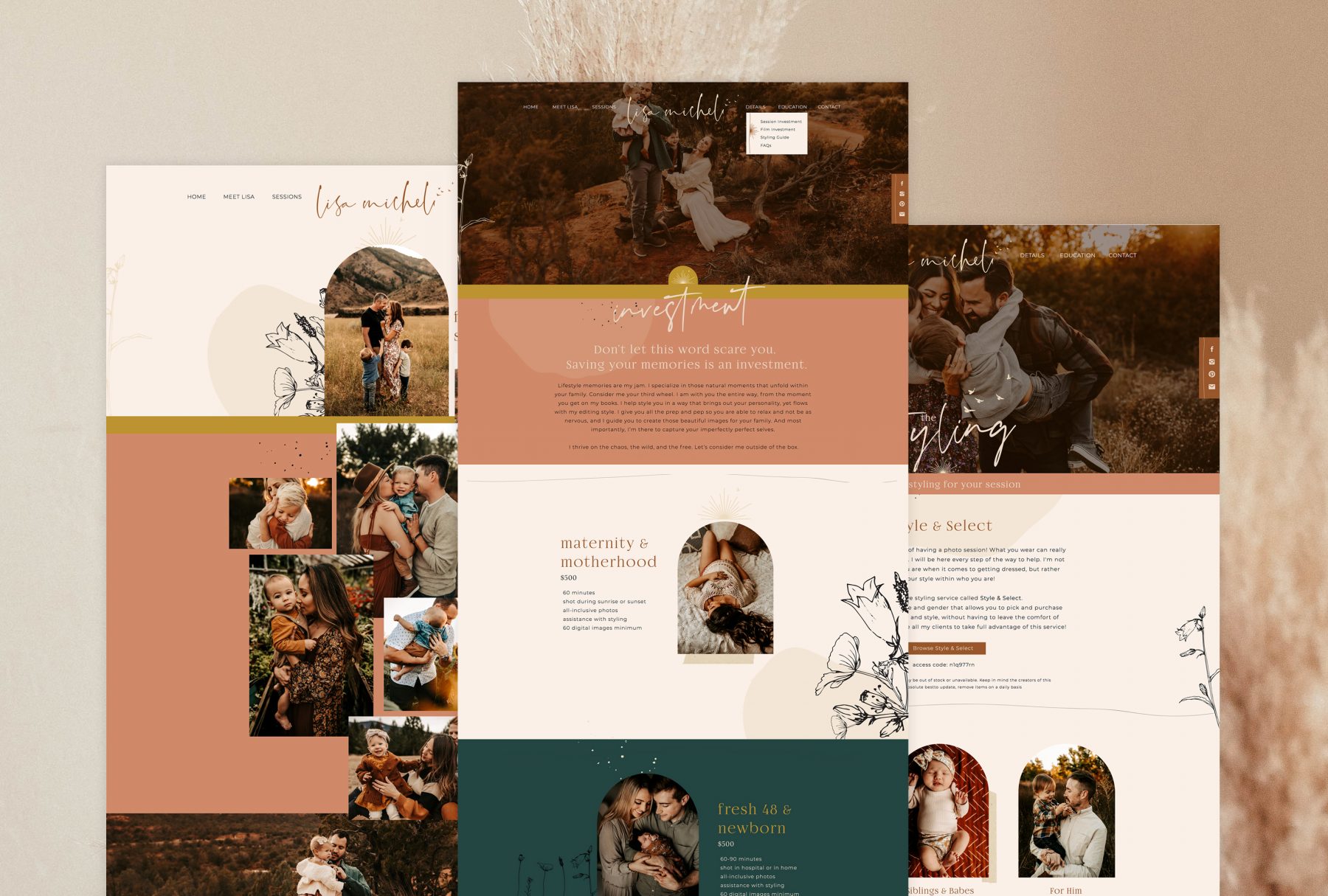 WHAT NOT TO DO WHEN REBRANDING
Aida: Do you have any major DON'Ts when it comes to rebranding?
Leslie: I am not against photographers being inspired by other websites. You can pull elements and make it your own. And the only way to do that successfully is when we do the homework, we do the research. Have a strategy to make something really your own.
BRANDING RESOURCES & DOWNLOADS FOR PHOTOGRAPHERS
Aida: How can photographers use the resources that you provide in your shop to DIY their branding?
Leslie: I have guides that you can download where I show you every step that I take when I am working on a rebrand. I have a guide that that takes you through my process of rebranding in easy steps. It's different than just purchasing a brand kit. There is also a guide on how you can build your own website.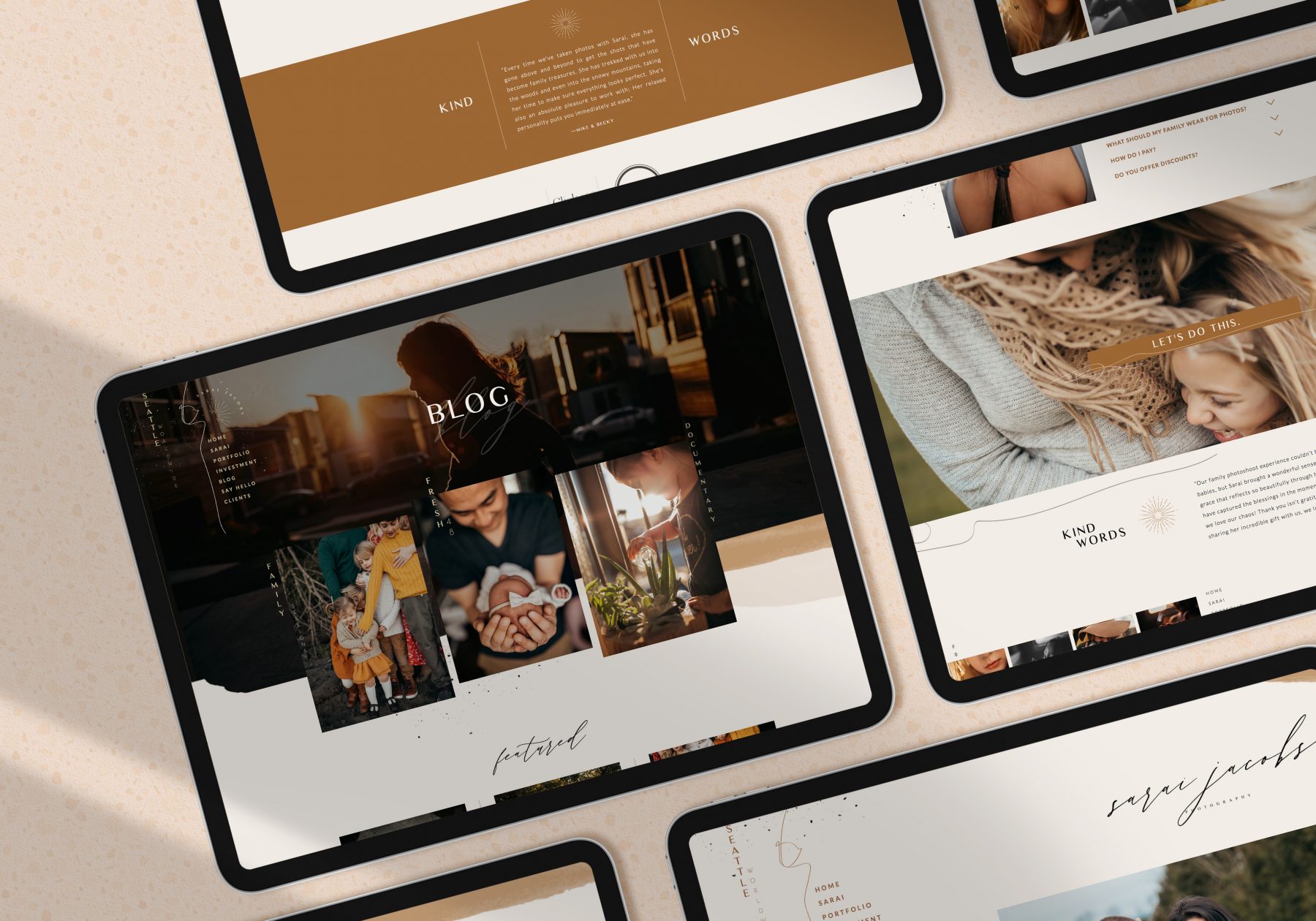 I am so grateful to Leslie for taking the time share so much valuable information with us.
Episode & Show Notes: EP 48. Leslie Vega: Rebranding Tips for Wedding Photographers
Podcast Episode Sponsor:
Pic-Time | Online Galleries for Professional Photographers
Detailed information on Blogs: Introducing: Pic-Time Blogs!
Get 1-month free when you upgrade to a paid plan with the affiliate code AIDA
Connect with Leslie:
Website: Leslie Vega Design
Instagram: @leslievegadesign
Shop: Branding Resources and Downloads for Photographers
Use the code REBRAND50 for 50% off between April 12-19, 2023
Connect with Aida:
Instagram: @aidaglowik
Website: Aida & Tim Photography / Aida & Tim Hochzeitsfotografie
1:1 Mentoring Session: Book More Weddings in 2023 | Book a Website & Portfolio Review
1:1 Coaching Session: Book a Clarity & Action Session
Free Download: My Wedding Season 2023 Digital Planner
HERE IS MORE OF LESLIE VEGA'S INCREDIBLE WORK


---
BUILD A THRIVING BRAND & BUSINESS
---
My Wedding Season Planner is custom-designed to help overwhelmed wedding photographers who are feeling stressed out because they are struggling to stay organised, keep track of their client work and reach their goals.
This 2023 version of the planner is made available to you for FREE as a pdf download!
For more details about the planner: www.wedding-photography-podcast.com/planner
Share the love and invite your photographer friends to get a copy by sending them this link: http://eepurl.com/hSBmWj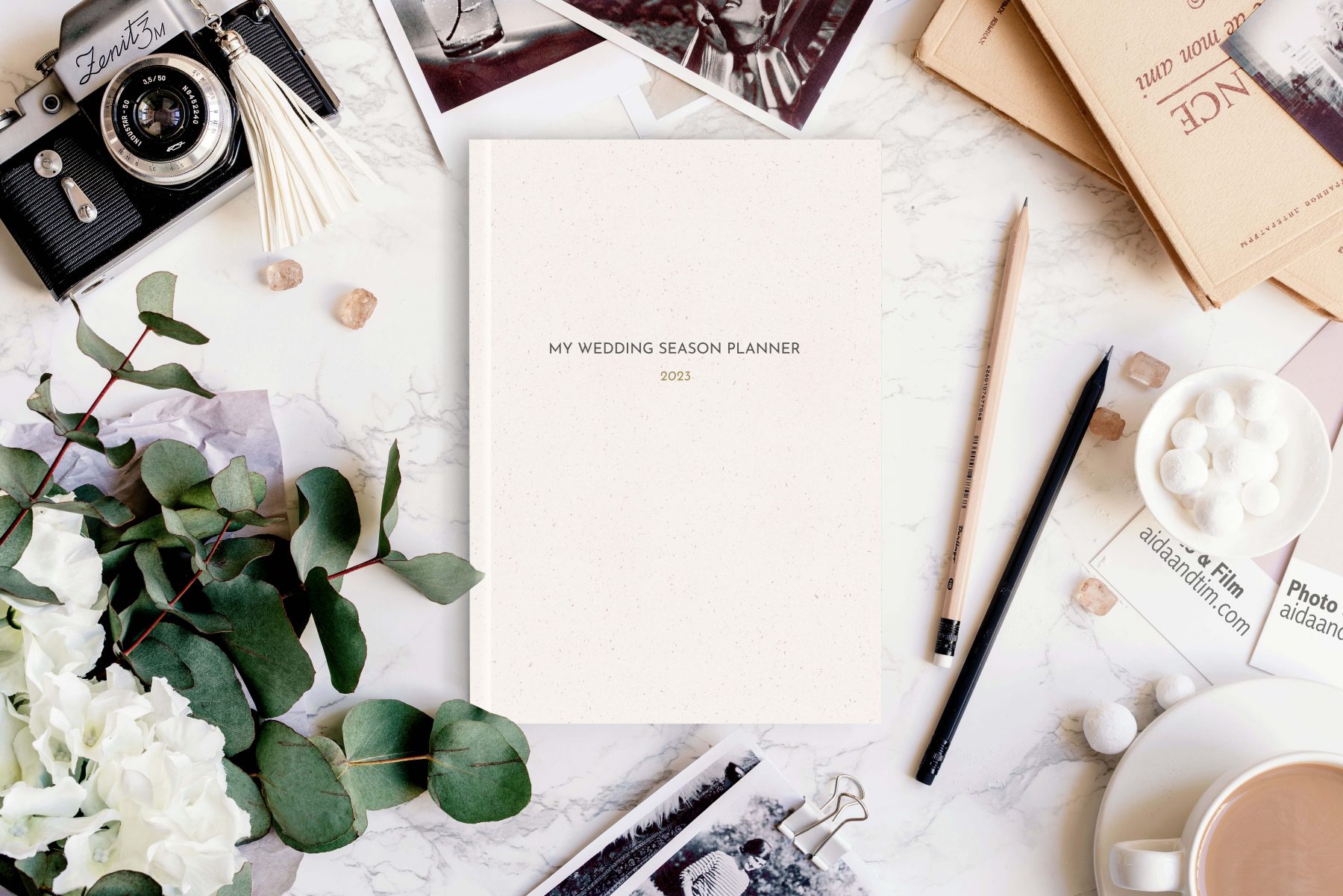 ---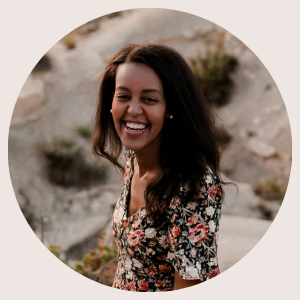 PHOTOGRAPHER & PODCASTER
I specialise in European intimate weddings & elopements.
I provide overwhelmed wedding photographers with the inspiration, tools and resources needed to build a thriving brand and business.
---
FOR WEDDING PHOTOGRAPHERS
If you are feeling overwhelmed by the challenges that come along with building a wedding photography brand and running a business, you are not alone!
The good news is, there is no need to stay stuck any longer! I can help you gain clarity and assist you in creating an action plan to achieve your goal.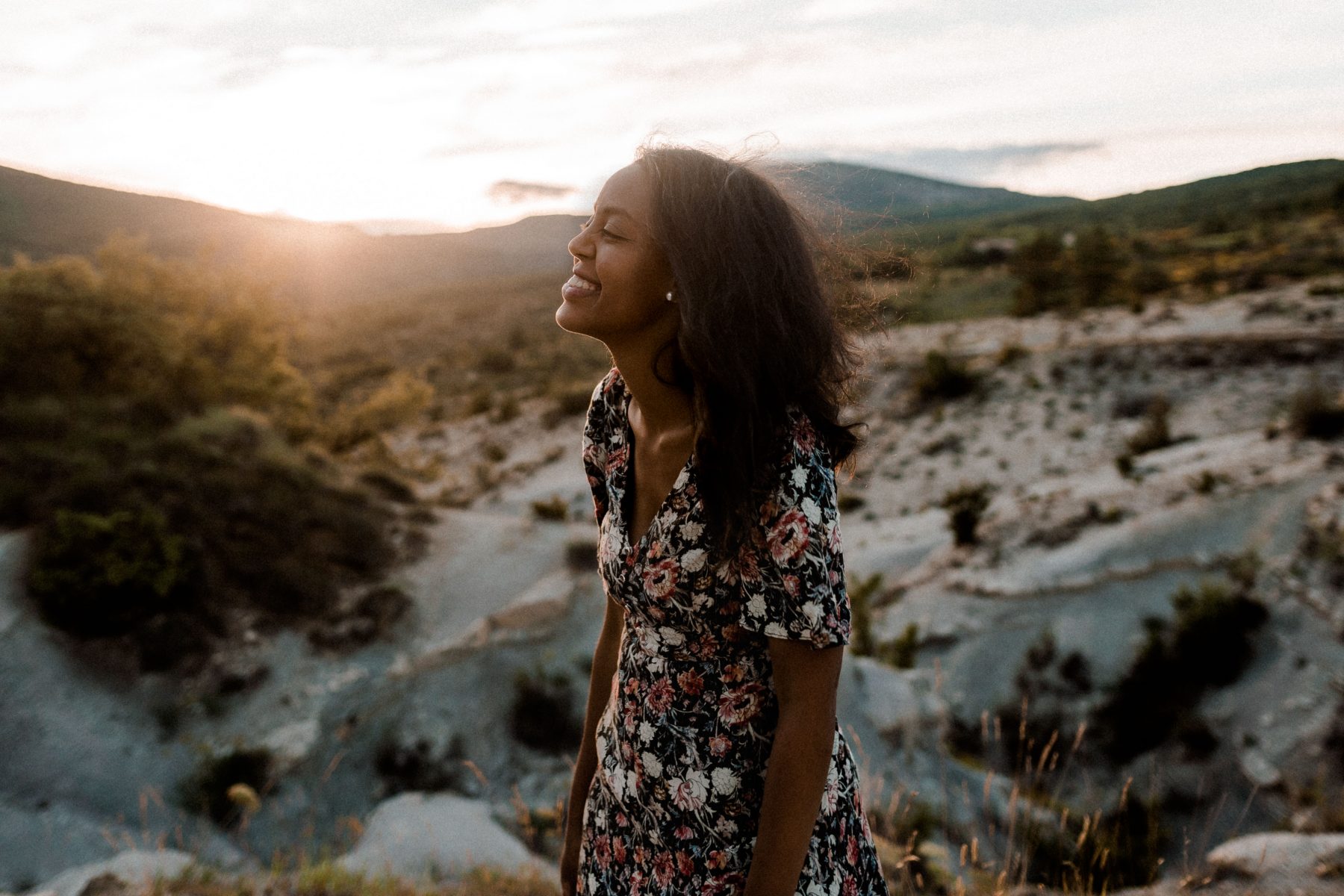 MORE BEHIND THE SCENES & VALUE ON INSTAGRAM