Lexi Heimdal – Junebug Weddings | Getting Published & Photography Awards
This blog post is brought to you in cooperation with Junebug Weddings.
INTRODUCING LEXI HEIMDAL
DIRECTOR OF MARKETING & COMMUNICATIONS AT JUNEBUG WEDDINGS & PHOTOBUG COMMUNITY
Lexi Heimdal started as a marketing intern at Junebug back in 2014 and is currently Junebug's marketing & communications director and is also working on Junebug Albums. She lives in Austin, Texas but has the luxury of travelling and working remotely because there is no physical office that she needs to go to (yes, to a modern way of working!).
JUNEBUG WEDDINGS
Junebug Weddings is a well-renowned online wedding blog that is popular particularly amongst new engaged couples and photographers.
In their words "At Junebug Weddings, we help couples plan a day that feels authentic to them with creative wedding ideas, expert advice, trustes vendor recs, free downloads, and more."
Hi, I am Aida, host of  My Wedding Season -The Podcast!
If you prefer listening, this blog post is also available in audio format on my podcast: Episode 52
MY WEDDING SEASON – THE PODCAST
INTERVIEW WITH LEXI HEIMDAL: MAIN TAKEAWAYS
(I, Aida, have at times paraphrased and other times directly quoted what Lexi and I have said in the episode to make it easier to understand – this is not a direct transcription.)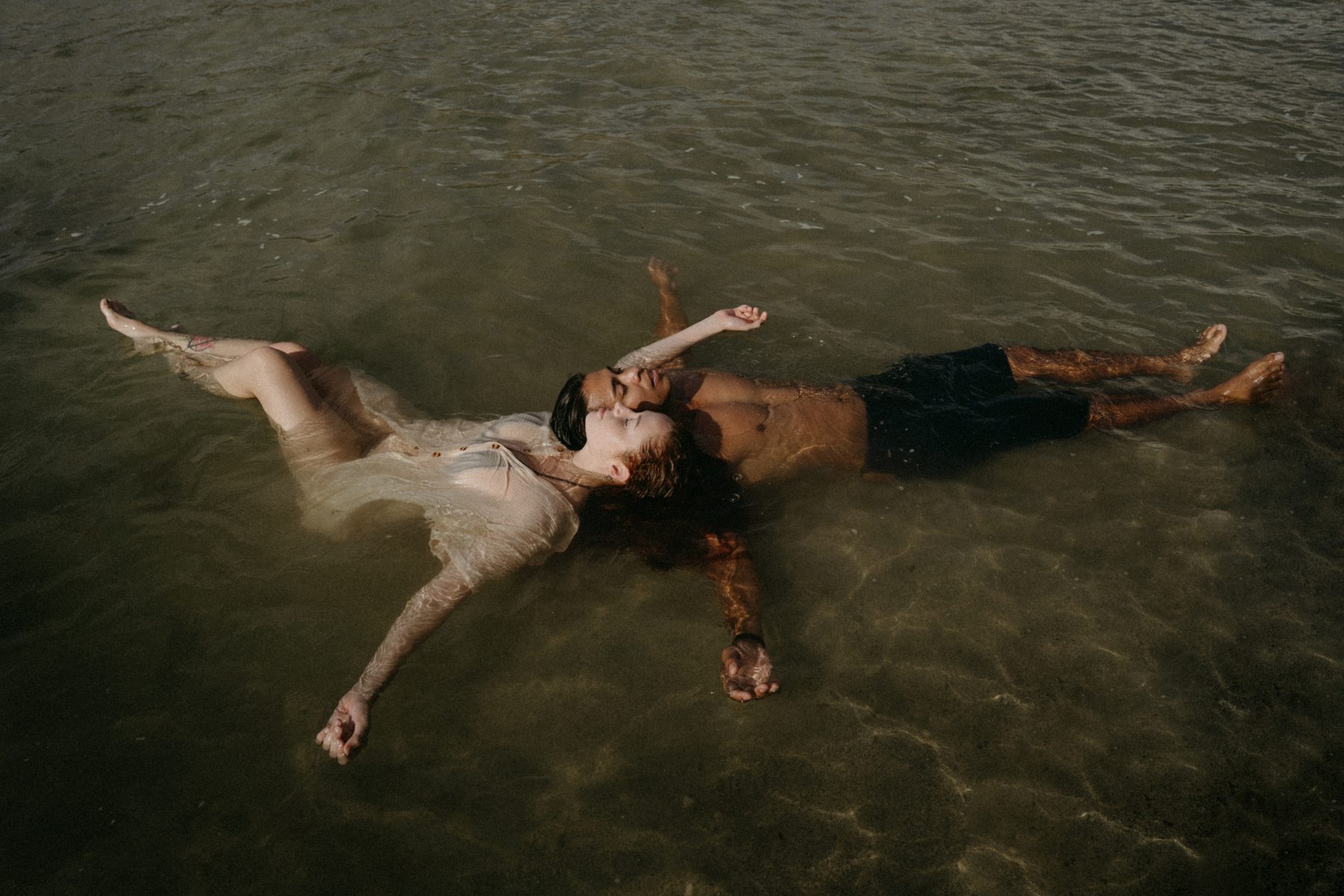 KNOW YOUR AUDIENCE
Aida: What are they types of couples that you are speaking to at Junebug?
Lexi: So for Junebug, we are all about connecting people with different ways that they can plan their wedding that feels like them. I know that there are lots of publications that have specific styles that they feature often whether that is like really timeless or really boho – we do a little bit of everything. And that's because we care more about telling a couple's love story, whatever that means to them. What we want to empower them to do is to plan something that feels so much like them and show them that they don't have to do things that feel weird or icky to them. There are so many ways that you can do things and we just want to show them how much fun it should be – and that it shouldn't be a performance.
Aida: I would love to focus on what it takes for wedding photographers to get featured on Junebug. One thing that is consistent is that the work is beautiful. I have also noticed that you are not stuck in one direction, like boho. You are open to what people are submitting – it just has to have high quality.
Lexi: Yeah, there is definitely a photography standard. And that doesn't mean that we are looking for a certain style of photography. Junebug was founded by photographers and so photography is something that is always going to be something that is really important to us.
Aida: Can you expand a little further?
Lexi: After Junebug was acquired in 2014, we noticed that most of our audience are wedding professionals. And since wedding professionals advertise with us, we knew that we needed to reach more couples. We started to do everything we could to define who our audience is and found ways to make sure that we are talking to that audience – we started by separating Junebug Weddings & Photobug Community on to separate sites.
Aida: That makes sense because when couples come on to the site they don't want to be confused. You are not only helping photographers match with couples, but you are also helping them find any of the other vendors that they are looking for to make their wedding special, right?!
Lexi: Yeah, absolutely! When I taught at workshops, one of the biggest converstations that I have had is about "talking to your audience". I would say "open up your Instagram and read your captions – are you talking to couples or are you talking to other photograpehrs?"
Aida: Yes, that seems to happen a lot. What we have been just chatting about just gives us a bit of a foundation in terms of helping photographers become successful when they submit their work to Junebug, or any other publication. It is important to understand what the publication is trying to accomplish. Who is there audience? And if you are submitting work that actually speaks to that kind of audience, you have a higher chance of getting your work out there.
Lexi: For sure, I think photographers should be submitting their work everywhere. I think it is important for photographers to study different publications and figure out what those publications are looking for – most of them will tell you that on the submission form. Learn about these publications to the point that when you have a really cool wedding, you will know which publication it is going to be the best fit for. There are local publications too, so don't sleep on those.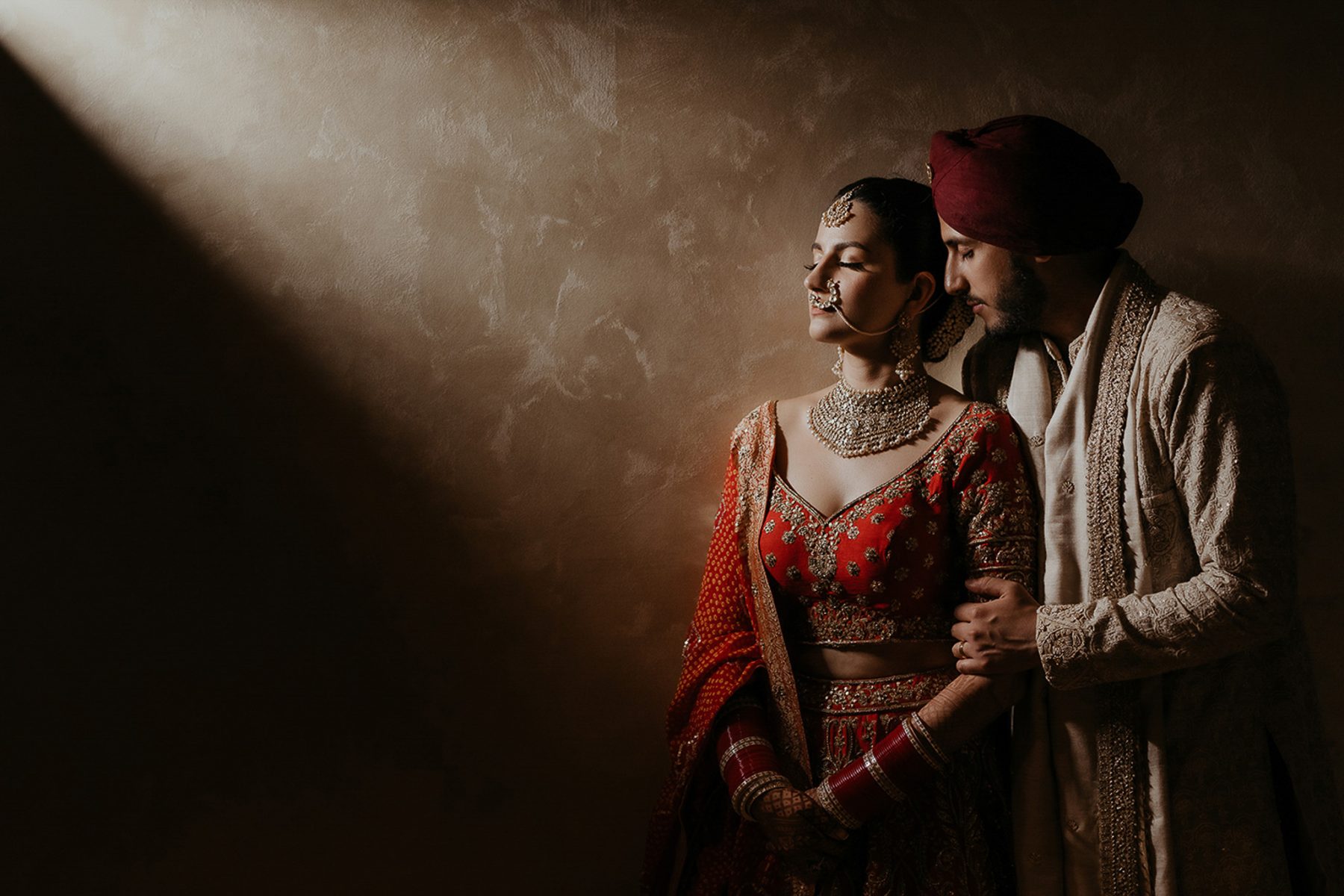 THE BENEFITS OF GETTING PUBLISHED
Aida: As a wedding photographer, I feel like that there is a certain perstige or credibility that comes along with when one is featured on a bigger publication. Having that badge and showing it also has it's own value even if people find the photographer directly through Junebug but seeing that they are being taken seriously in the industry is also a huge plus.
Lexi There are a lot more benefits to getting featured than just like couples finding you, which is huge. There is an SEO benefit to it too. Our website has a high domain authority and so having a back-link from our website to your website is going to help your SEO. It's not just a vanity thing of "I got published" – it's couples can find you; it's SEO; and like you said, it's credibility. It shows couples that you are someone who knows what they are doing.
Aida: Absolutely. I have had a good experience of getting pushed to the first page of Google after being feature on a local German wedding blog. SEO seems so abstract to a lot of people, but it is worth investing in.
Lexi: There is so much jargon around SEO, it's really intimidating but it doesn't take long to really get a handle on it. You can spend one day working on a strategy that will help you for the next year.
AVOID THESE MISTAKES WHEN YOU SUBMIT YOUR WORK
Aida: I really want photographers to know all the benefits of why they should be getting their work featured. I know there is an element of intimidation (maybe I am alone here!) because you see excellent work out there all the time – there might be some hesitation. Some photographers might not try at all, or some might try but their work is not getting excepted because of minor mistakes. What are the mistakes wedding photographers should avoid when it comes to submitting their work?
Lexi: I think photographers just send way too many images – it's overwhelming. And when we look at it, it is just hard to process. And it is hard for us to picture it on our blog, on our website because there is like too much going on. So your gallery should have upto 175 of the best images – and if we have to spend time scrolling through thousands of images, we are probably going to pass on that. It is also about being respectfull of our time.
And then I think, when it comes to visualizing it on the blog, if you sort the photos in chronolgical order of the day, that is super helpful. Because that is how we do it on the blog too and it just helps tell the story. There might also be certain elements that we are looking for like the wedding party shots – is there even a ceremony.
And if you are submitting a styled shoot, if you can take "getting ready" photos – that is something people don't think about a ton. It kind of tells a story of the whole day. Sometimes people will send us a styled shoot with multiple couples and that is really confusing.
Aida: That is such an insider gem about the styled shoot! Having a spectrum of the day beyond the epic shots will help you stand out.
Lexi: Have an actual ceremony at the styled shoot. We don't feature a ton of styled shoots, but when we feature them, we want them to feel like a wedding day or an elopement. Most of the time it should be a real couple because you can kind of tell.
Outside of styled shoots, when you are submitting, just including every vendor who worked on that wedding or shoot. Obviously you want to give everybody credit for their work. Also, those are just more people who can share the feature.
Aida: Going back to photographers submitting way too many images, you have actually written all the specs for submission on your page. So people should take those things seriously.
Lexi: Sometimes it is really obvious that people haven't read the submission guidelines. They probabyl sent it to like 20 publications. It goes back to what we were talking about – getting to know the different publications. You don't have to submit to 12 different things – take the time making it perfect for the one that is the right fit.
Aida: Can you talk about the importance of exclusivity?
Lexi: Our policy is 90 days. A lot of people get confused because they are like "it can't be featured on my blog". No, that's not the case. Even if you want to be featured in a local publication and Junebug, we are cool with that. Our competitors, who are also international, we don't want to be scrolling through our feed and see the wedding we featured today there. If you have been featured, just give us a heads up of when that was and we will keep that in mind when we are scheduling.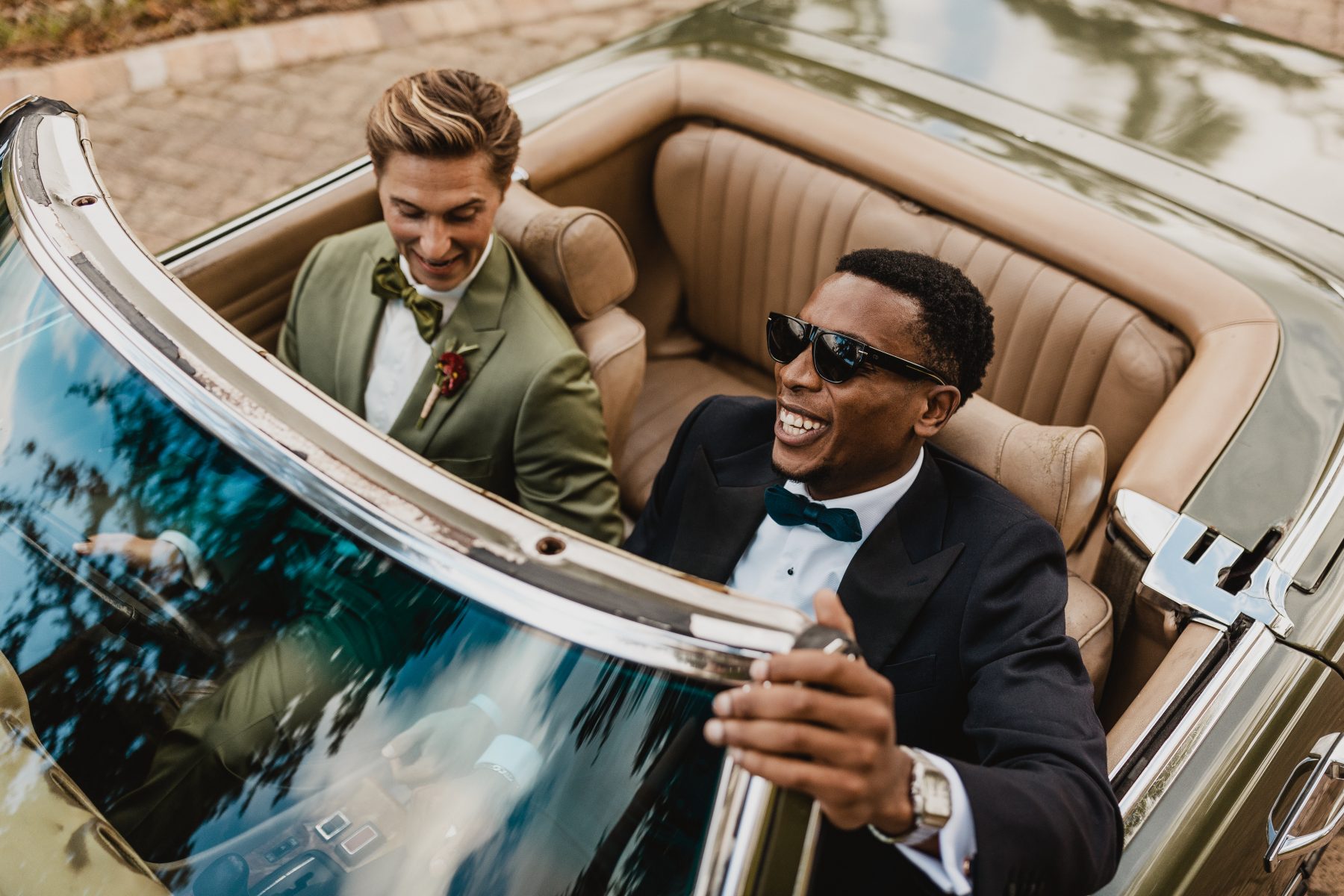 STYLED SHOOTS AS A SOURCE OF NEW TRENDS
Aida: In terms of coming up with a concept for a style shoot, I would think that the point is to really show something fresh, a new perspective, an inspiratio, right?! Not that people are thinking "hey, I saw something cool here, I am kinda going to replicate it", you are not going to take it and it doesn't serve anyone. Right?
Lexi: That is such a good point and I totally see where people get that idea because they are like "this looks so cool and I can do this. Or Junebug featured this and I can make something just like this". But for us, if we have already shared it, it is not giving our audience something new. We want to give our audience something that is helpful to them.
Aida: Of course you want to show a lot of real weddings because they happened and the are authentic, but if a wedding that took place in 2022 got featured and people are inspired by it, but there is an element of a trend from 2022, it's not going to be something new for 2023. It is through the styled shoots that you can bring something new for the upcoming season.
Lexi: 100% and I think it is important to look outside the industry for trends. Because if you have seen something, we've probably seen it even more! So looking at things like movies and fashion and art and travel and using those kinds of things to inspire your work versus replicating things that you have already seen is going to make go a lot further.
CONTESTS AND AWARDS
Aida: What kinds of contests and awards does Junebug have? What does it take to make it?
Lexi: We have two photography contests a year. We have our Best of the Best Engagement Photo Contest and our Best of the Best Wedding Photo Contest. Our Engagement Contest is anything that is pre-wedding, and it doesn't necessarily have to be an engagement photo because different cultures celebrate engagements in different ways. And the Wedding Contest has to be a wedding day coverage.
We get thousands of submissions and we choose the top 50 for each of those collections. We did the reveal for the Engagement Contest in May and we will start accepting submissions for Weddings in the Fall.
It's hard because like with anything in art, it is subjective.
Aida: Do you have any encouraging words for photographers based in small towns without access to epic views. They can still focus on emotions and have a chance.
Lexi: 100%! Wow factor doesn't just mean an epic location. Sometimes wow factor is a really beautiful emotional moment. Anything that is going to make you stop and be like "this really just made me feel something – I have chills!". Those are like the types of things that we want you to submit.
Another submission type is that sometime people will submit a bunch of photos from the same session – my advice would be to choose your favorite photos (1 or 2 from each session) and get as much diversity as you can. Because the way that the judging works is that the Junebug team judges and we have guest judges who are wedding photographers – and we are rating each individual photo. The submissions are blind so people don't know where one photographer's work starts and where it ends.
Also diversity in the types of couples that you shoot and the location – all across the board. We want our collections to be inclusive and diverse as possible – and that can't happen if our photographers aren't submitting diverse submissions.
Aida: And that is something I love about Junebug, because I see the effort to really show diversity.
Lexi: It is really important to us.
Aida: I think that most of us photographers struggle with curating our own work. Is that something you have noticed? Do you have any advice?
Lexi: For something like a photo contest, we are humans and the human element of being a photographer is what makes it so special. Like connecting with your couples is what makes you so good at your job. But it also makes it hard to separate those emotions that you have tied to your favorite couples and a photo that you would submit to a contest. So yeah, I think that bringing in a third-party who doesn't know the subjects and showing them the handful of photos that you are planning on submitting can help.
HOW IMPORTANT IS WRITTEN STORYTELLING?
Aida: Not all photographers are comfortable with the written word. How much weight do you give to the written text telling the story of the couple and the wedding day?
Lexi: I do think that the photos are going to do more of the heavy-lifting than the words. When the words become important is when there is a storytelling element of the day that would be important to the submission. The types of weddings that you are submitting, those things should almost write themselves. For Junebug, we need weddings that have unique elements and that are going to tell the story of that couple. Another thing that can be super helpful is, what are the weddings that you are telling your friends who are not in the industry about? The same types of things that you would tell someone are the same types of things that we would like to hear about. That kind of takes the pressure off. Even our voice as a publication is pretty casual. We are talking to our followers like they are our friends. We just want to know, what makes this special and how did the couple's personality shine through.
SUBMITTING VIDEO
Aida: Would submitting video alongside images give people a leg up and increase their chances of getting featured?
Lexi: It is not something that we require, but it is something that we have added to the submission form. If you have a Reel type video, even behind-the-scenes, that is definitely something that can help us on social. We would love to see that. I wouldn't say that it would help or hurt your chances of getting featured, but once you are featured, it can help get you a lot more attention and reach on that post.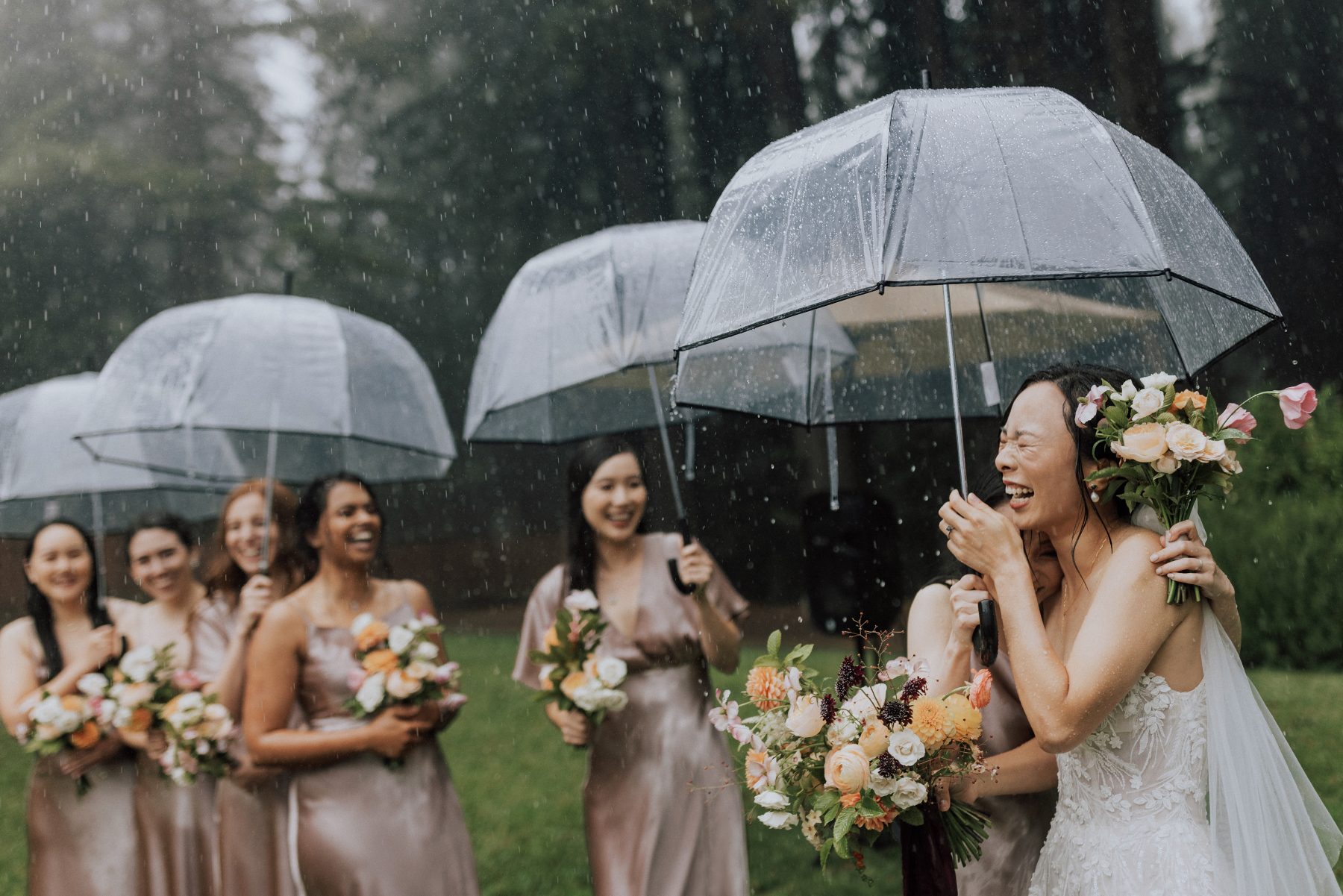 I am so grateful to Lexi for taking the time share so much valuable information with us.
Episode & Show Notes:
Episode 52: Lexi Heimdal – Junebug Weddings | Getting Published & Photography Awards
Connect with Junebug Weddings:
Website: Junebug Weddings | Photobug Community
Instagram: @junebugweddings | @photobugcommunity
Facebook Group: Junebug Weddings | Photobug Community
Newsletter: Junebug Weddings | Photobug Community
Photobug Presets: https://www.gpresets.com/product/photobug-presets/
Apply to join Junebug's vendor directors: https://junebugweddings.com/apply-for-membership
Submit to be featured: https://junebugweddings.com/submission-guidelines
Choice Awards nominations open: July 5 – July 12
Best of the Best Wedding Photo Contest submissions open: October 25 – November 15
Connect with Aida:
Instagram: @aidaglowik
Website: Aida & Tim Photography / Aida & Tim Hochzeitsfotografie
Workshop: Wedding Photography Retreat in Corsica, France
1:1 Mentoring Session: Book More Weddings in 2023 | Book a Website & Portfolio Review
1:1 Coaching Session: Book a Clarity & Action Session
Free Download: My Wedding Season 2023 Digital Planner

---
BUILD A THRIVING BRAND & BUSINESS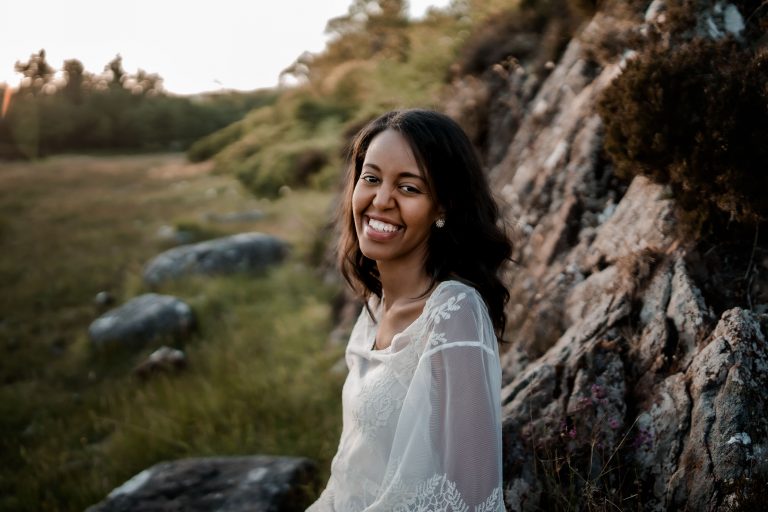 My Wedding Season – The Podcast
Welcome to "My Wedding Season – The Podcast" where I provide overwhelmed wedding photographers with the inspiration, tools and resources needed to build a thriving brand and business. I am your host, Aida Glowik, a European intimate wedding and elopement photographer based in Germany.
This podcast is for wedding photographers who are feeling overwhelmed by the challenges that come along with doing life, building a brand and running a business. On solo shows, I address various topics including, but not limited to: branding & marketing, organisation & productivity systems as well as income generating business strategies.
Guest interviews are centered around exploring their creative processes and insights regarding photography and/or business! Can't wait for you to hear from so many talented and inspirational people from around the world!
A new episode drops every two weeks on Wednesdays!
Are you in? Get ready to take some notes…
52. Lexi Heimdal – Junebug Weddings | Getting Published & Photography Awards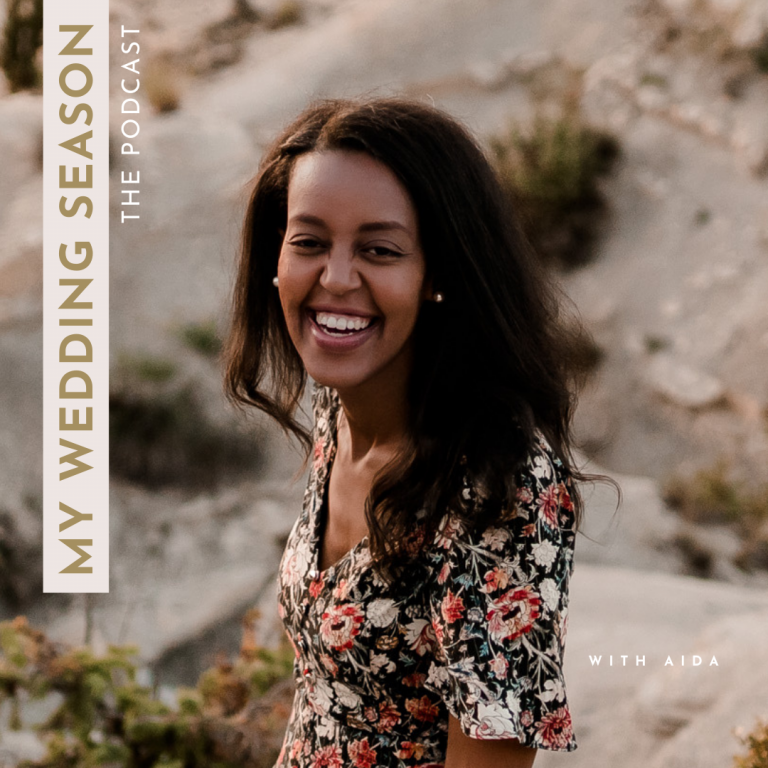 Search Results placeholder
---
My Wedding Season Planner is custom-designed to help overwhelmed wedding photographers who are feeling stressed out because they are struggling to stay organised, keep track of their client work and reach their goals.

This 2023 version of the planner is made available to you for FREE as a pdf download!
For more details about the planner: www.wedding-photography-podcast.com/planner

Share the love and invite your photographer friends to get a copy by sending them this link: http://eepurl.com/hSBmWj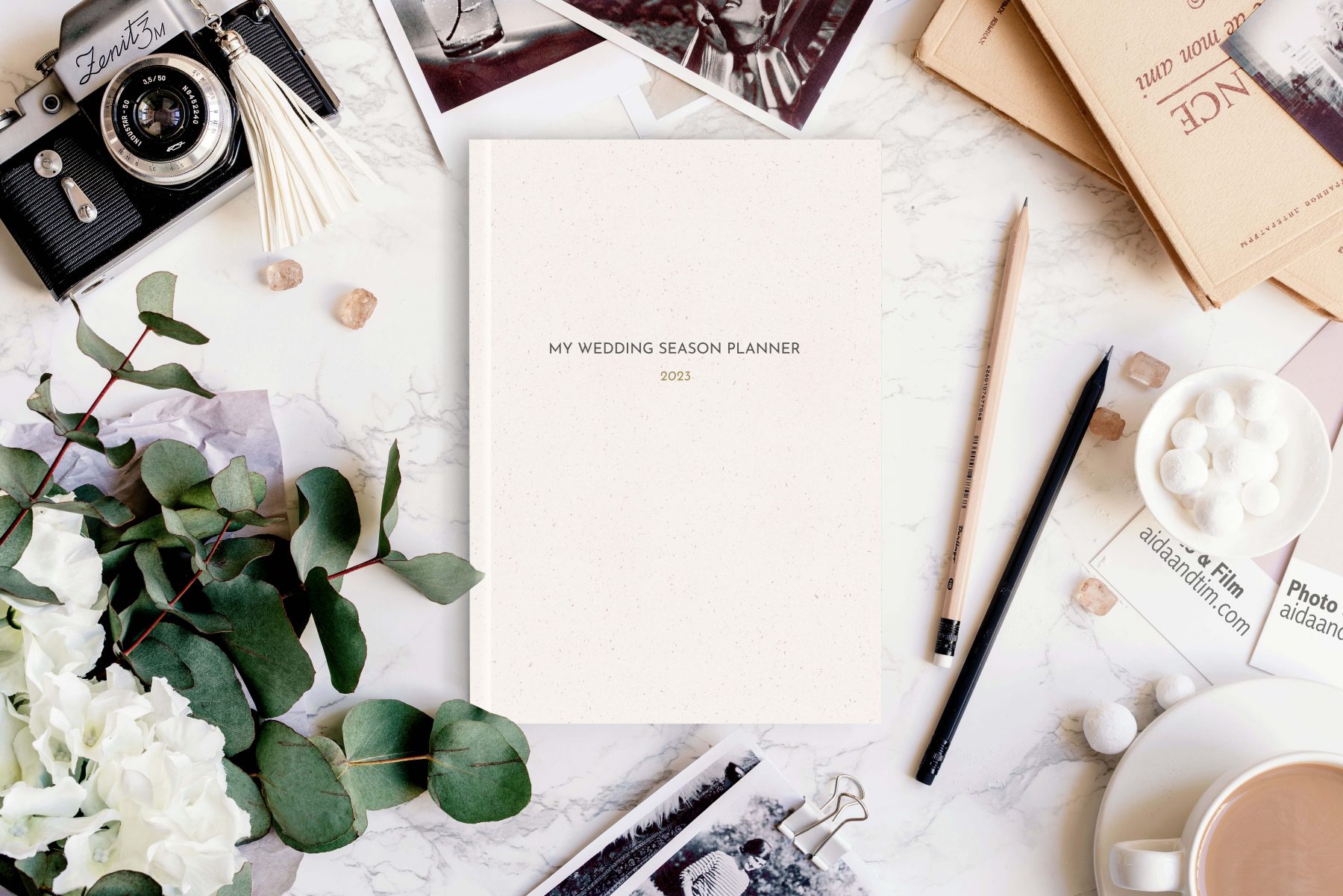 ---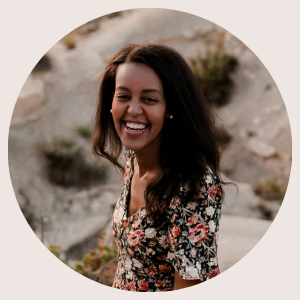 AIDA GLOWIK

PHOTOGRAPHER & PODCASTER
I specialise in European intimate weddings & elopements.
I provide overwhelmed wedding photographers with the inspiration, tools and resources needed to build a thriving brand and business.
---
FOR WEDDING PHOTOGRAPHERS
If you are feeling overwhelmed by the challenges that come along with building a wedding photography brand and running a business, you are not alone!
The good news is, there is no need to stay stuck any longer! I can help you gain clarity and assist you in creating an action plan to achieve your goal.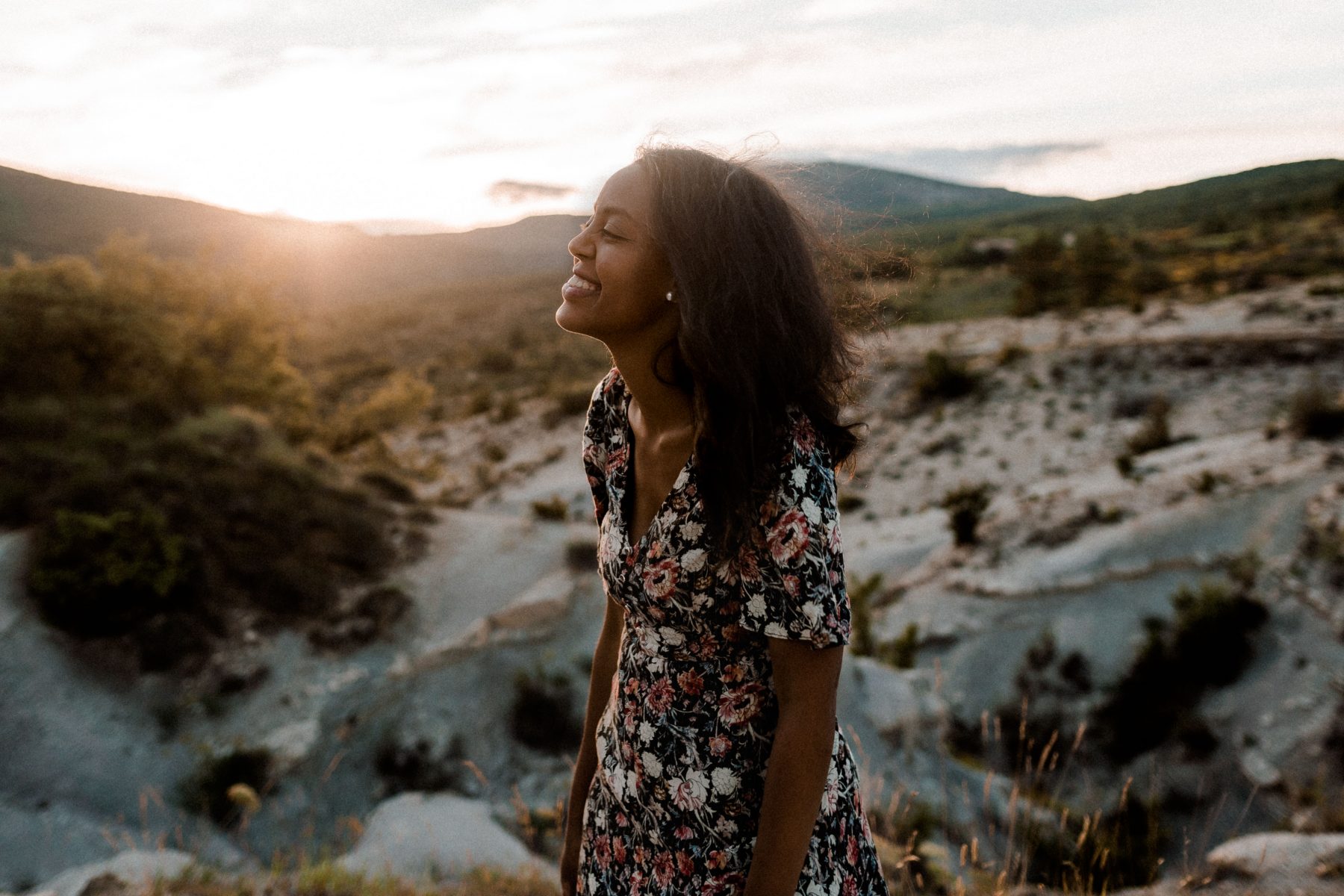 MORE BEHIND THE SCENES & VALUE ON INSTAGRAM