Lisa Devlin – Why You Should Offer Albums to Your Clients as a Wedding Photographer
INTRODUCING LISA DEVLIN
WEDDING & EDITORIAL PHOTOGRAPHER
Lisa Devlin is a wedding and editorial photographer based in Brighton, England. She was a music industry photographer for 10 years before becoming a wedding photographer over 20 years ago! She has earned several accolades, including an award in 2010 by the British Journal of Photography and has been named one of Hasselbald's Heroines. She also provides education for wedding photographers over at Photography Farm and runs an annual photography conference, Thrive.
UPCOMING DATES FOR THRIVE 2023:
Brighton: March 20-21
Glasgow: March 23-24
Hi, I am Aida, host of My Wedding Season -The Podcast!
If you prefer listening, this blog post is also available in audio format on my podcast: Episode 46
PODCAST SPONSOR: PIC-TIME
ONLINE PHOTO GALLERIES FOR PROFESSIONAL PHOTOGRAPHERS
Disclaimer: I will earn a commission from Pic-Time, if you use my code – it has no extra cost to you, it is just a way to support me as a content creator! Read: Referral Programm / Affiliate Disclosure
If there is one thing all of us wedding photographers can benefit from, it is a way to keep making our workflow more efficient and streamlined.
I am always looking for ways to optimize the way that I work, but know that there are still areas of my business that need some improvement. For example, I recently spent hours upon hours updating my website with blogs from my 2022 weddings – ideally it would have been done a few months back before the booking season started – but I just didn't get around to it.
The truth is, I have been stuck in the classic way of blogging which is tedious and time-consuming. I would go through the wedding gallery, choose my favorites, get them approved by my clients, upload them to the back-end of my website, and then start creating a blog post from scratch. Sure I know that there are softwares that exist that help make the process faster and easier, but I just have resisted signing-up for yet another subscription. I am willing to bet that I am not the only one who feels this way!
That is why I am so glad that Pic-Time is now integrating blogging into their Professional and Advanced plans. Now we can use Pic-Time not only to deliver beautifully designed galleries and slideshows to our clients, as well as provide them with options to purchase prints from the store, but we can also directly create blogs that we can integrate into our websites. On top of that, the blogs are quick and easy to make, as well as SEO-optimized! Talk about it being a game-changer!
If you are eager to also optimize your blogging workflow, upgrade to a Professional or Advanced plan, make sure that you use the affiliate code AIDA so that you can get 1-month free! Head on over to Pic-Time for more details.
MY WEDDING SEASON – THE PODCAST
INTERVIEW WITH LISA DEVLIN: MAIN TAKEAWAYS
(I, Aida, have at times paraphrased and other times directly quoted what Lisa and I have said in the episode to make it easier to understand – this is not a direct transcription.)
Lisa started to do weddings in 2000 which makes it 23 years since she has been doing wedding photography! At the time, photographers mainly used medium format cameras and the focus was more on staged photography – mainly on portraits and group photos, similar to royal wedding photography. The first job that Lisa took on was that of her agent and she insisted on doing things differently – she wanted to simply document the day as it happened – similar to shooting for a magazine. From that aspect, not much has changed in the way that Lisa shoots weddings today!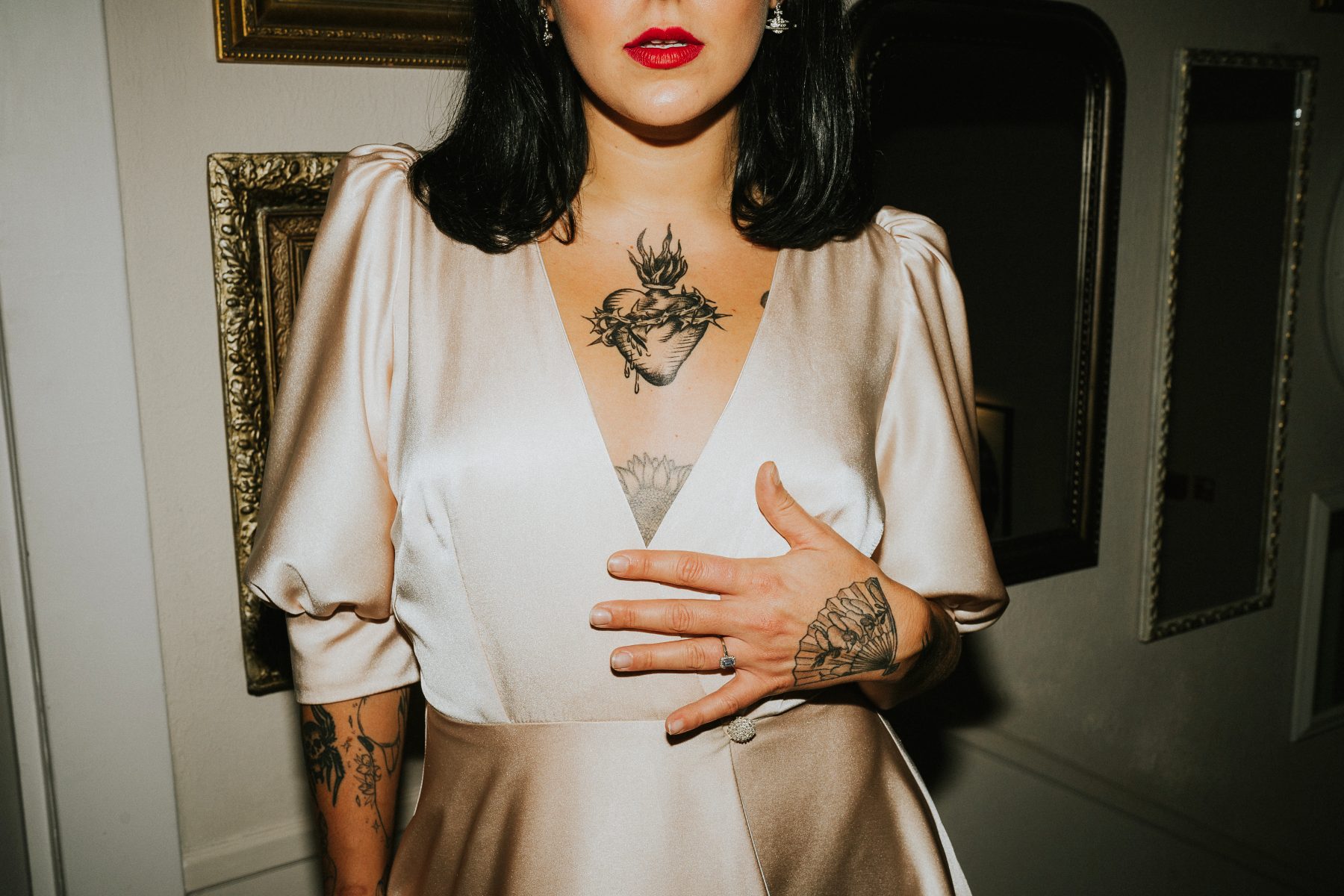 How can wedding photographers change their mindset around selling albums?
Lisa starts by making it clear that our clients have actually want to have photo albums. She explains that most photographers start to think about albums from their own point-of-view. There is a resistance from photographers in terms of not wanting to do sales and not wanting to design albums. The truth is, most clients don't want their images in just digital form, they want something more tangible that they can pass down generations – they want printed products! There is this need and this want that a lot of photographers are ignoring.
Lisa argues that photographers are leaving money on the table if they are not fulfilling these needs and wants of their clients. So what ends up happening is that their clients are either not having their needs and wants being met or they go somewhere else to get their printed products – they spend their money somewhere else e.g. at a local supermarket chain.
Read: Nirit & Amir (Pic-Time): Enhancing Client Experience After the Wedding
Listen: EP 21. Nirit & Amir (Pic-Time): Enhancing Client Experience After the Wedding
What is the best strategy when it comes to selling albums?
Lisa: I have noticed that a lot of photographers do nothing about selling prints/albums until they have delivered the gallery.
Lisa makes sure that from the get-go, her clients are exposed to print products – she puts breadcrumbs along the way e.g. it is on her homepage and on other parts of her website – it is also in her first response email that she sends when a couple gets in touch with her etc – that way, it is not a big shock later on.
Aida: You are creating desire, right? Alot of us photographers are reluctant to come off as to salesy.
Lisa: Yes, there is a reluctance to sell. Pic-Time is able to do that for you on your behalf. Their emails are great and their language in their emails are fantastic.
When Lisa initially switched to Pic-Time, she was presently surprised when one of her couples ordered an album, frames and prints that gave her an additional income of 800 pounds. She didn't have to design the album or do any additional work apart from approve the order.
Although this was very exciting, Lisa didn't continue to get those kind of sales from her other couples. Therefore, she took some time to sit down and analyse where things were going wrong. And she attributed it to the fact that people kept pushing designing and ordering an album to a later date – they just weren't getting around to it. It is not that they didn't want the album, there was just friction there. That's when Lisa decided to hop on a call with a few of her clients to find out where their pain-points were and walk them through the process. She was able to show them how easy it is to design an album and was able to regnite the Earlybird offer with an attractive discount as an incentive for them to make an order. And when this worked, she realised that this was the key to making more album sales.
Since then, Lisa offers a Gallery Review Call. Before the wedding, she mentions to the couple that they will do a Gallery Review Call shortly after they recieve their wedding gallery. By the time they have the call, the couple already knows what they are struggling with e.g. too many images to choose from, unsure which frame sizes to select etc. On the call, Lisa is able to offer them solutions and reginite a time-limited offer for them to purchase their print products.
Who should design albums? The clients or the wedding photographer?
At the moment, for the most part, Lisa leaves the designing of the albums in the hands of her couples. Pic-Time makes it super easy for clients to design and order albums. But from time-to-time, there are clients who just do not want to do it. Therefore, Lisa offers a concierge service with a premium price for her to do the design.
Some of the problems that wedding photographers run into when designing albums for clients is that there may be a lot of back-and-forth with the clients in regards to tweaks and changes that they want to have – and sometimes this portion of the process drags on. By empowering her clients to do the album design, Lisa is able to avoid this part of the process.
Which print labs does Lisa use?
Lisa has had long-term working relations with Folio Albums (Fine Art Albums for Photographers) and Wooden Banana – they are also available on Pic-Time, so that worked out nicely for her. She is able to blend out the other labs available via Pic-Time.
Lisa just does a final check on the album designs that her clients do to make sure that everything looks good, but afer that she trusts the quality work of the print labs that she has chosen to allow them to be directly shipped over to her clients.
Are we all becoming a little bit more nostalgic?
Aida: The prints that I have of my family, like I have a closer attachment to those photos – more than the ones that are just saved in the digital files… there is just something special about it. And as photographers, we just need to remember that we are not just trying to sell prints to make extra income, although it is extra income. It is really about understanding that what we are offering our clients is something really valuable.
Lisa talks a little bit about an article that she wrote where she refers to GenZ: Tips on Shooting Weddings on Film
Lisa: Right from the get-go, these people have had their lives digitized, put online. And so, these spaces to them are not special. What is special to them – right now, GenZ is really into analog photography and into film cameras, point-and-shoot cameras from the 90s. I think the nostalgia for these things is created – there is a glamour in them.
How should wedding photographers price print products?
Aida: What are your thoughts on pricing?
Lisa: When I first got started with Pic-Time, I struggled with it – I tried different things until I at some point I found their presets for pricing. In the settings, there are two presets in there already – a lower preset and a higher preset. I just tell my students not to struggle with it and just use those presets. I bumped up the prices for prints, but otherwise I have kept it as it is – I just use the higher preset.
Aida: Last year, I had someone from Pic-Time spend an hour online, walking me through the store settings and everything. She took the time to walk me through how everything works and explained how the automation works and how the various discount options work. It might be a bit overwhelming for photographers just starting out with Pic-Time but there is a lot of support available.
What do you think about markups?
Lisa: If somebody wants to have a cost-effective album, they are going to do it themselves. If somebody wants something that is more professional and more bespoke, and just has a much better finish, then hopefull they are going to do it through the gallery that you provided and you are going to make it really, really easy for them. And I think that they expect that that is not something that is super cheap to do. It is a valuable product – I might not be sitting and designing these albums now, but I am making it possible for them to do that themselves, and I know that they will be getting something really beautiful, and I know that they will be opening it in 10 years time, and on their 20th anniversary and it is still going to look stunning!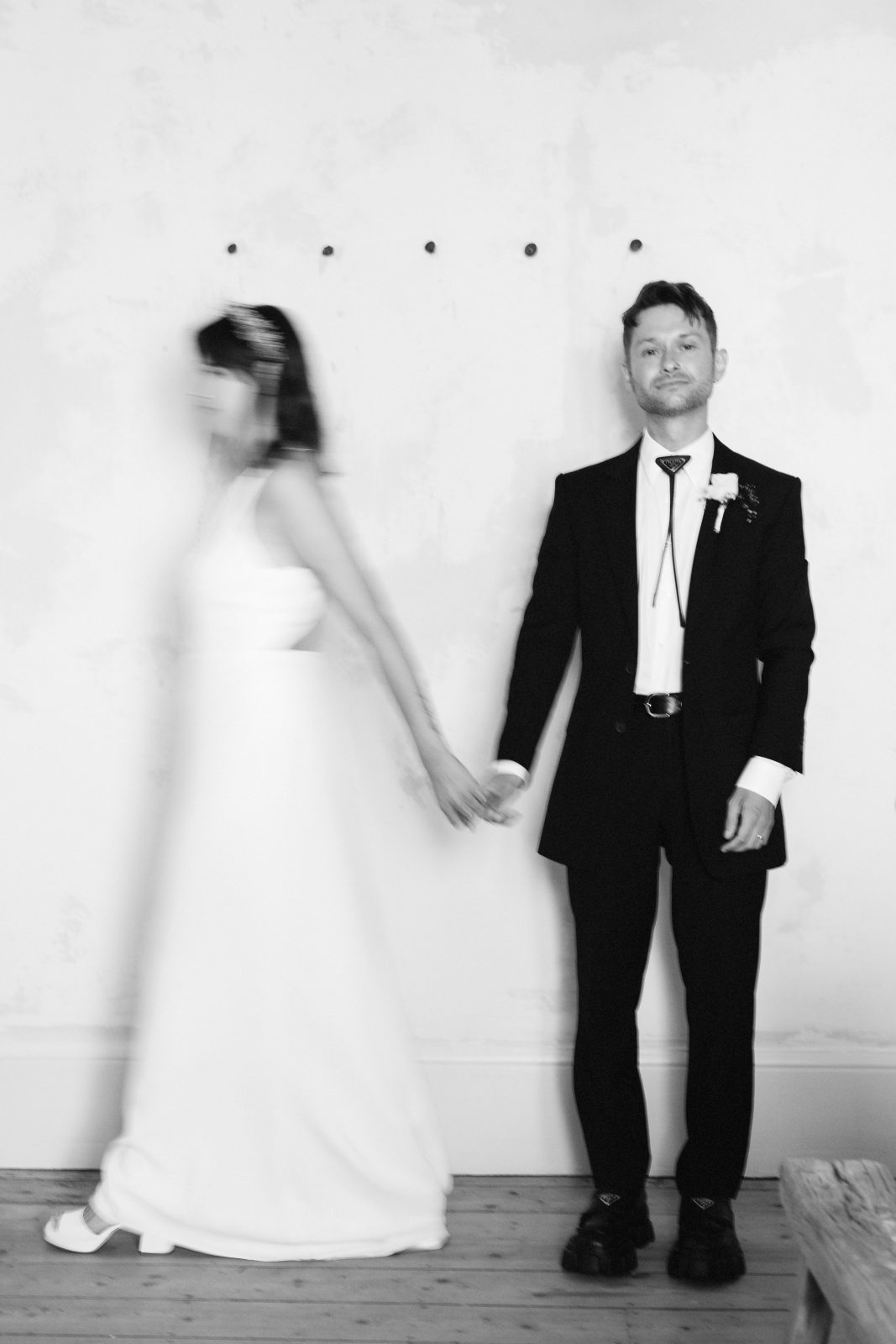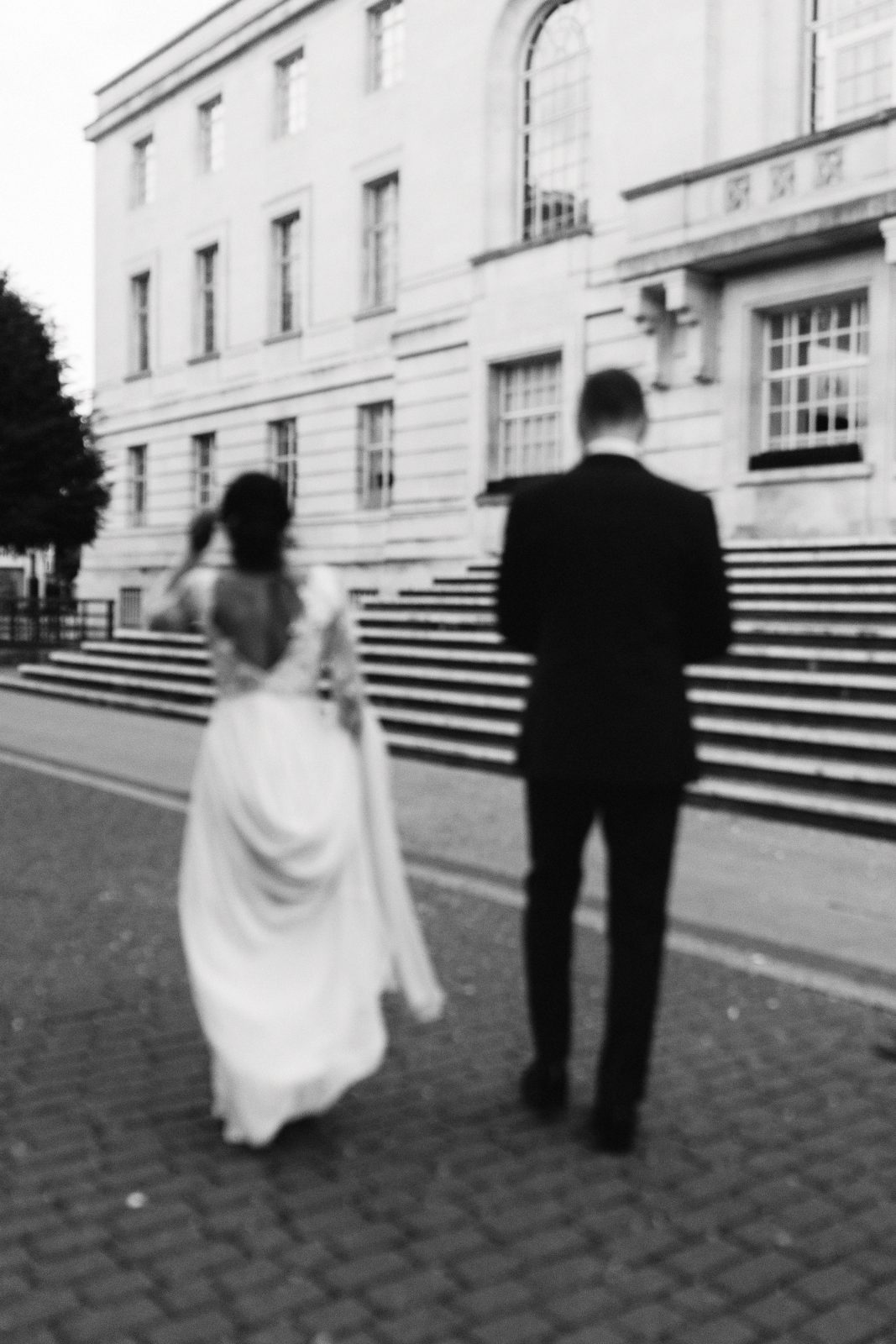 How else can selling albums be beneficial to wedding photographers?
Aida: You mentioned in one of your blog posts on Photography Farm, Making Money From Albums, that you've noticed that clients that bought albums from you result in you getting more referrals from those clients. Why do you think that is?
Lisa: I have always been really fast at editing and delivering galleries. One of the reasons that I do that is that it is much much easier to sell to people a short space of time after the wedding. Six months after the wedding, no one is asking them "Have you got your wedding photos yet?". But 2-6 weeks after the wedding, the couple's family friends are asking them if they have gotten their wedding photos. There is an interest there, and that wanes. So if you manage to deliver an album within 12-weeks of a wedding, people are interested in seeing it – people show it off! Yes, you do get referrals because people are like "I want to have a fancy album!". It feels more prestigous now because less people have them. I mean, how beautiful do wedding photos look in an album!?!
Aida: I am sold! And I have been sold! This is what is going to help photographers overcome the obstacles that we have made in our minds. The moment we fully believe it, that is when we are actually going to be able to sell it.
Lisa: One of the self-imposed blocks that photographers have is that they are too busy. But once you see how well getting on a call is with your clients to help them purchase print products and make a good profit, you will see that it is time well spent. By the end of the year, you can see the extra income you are able to make.
Aida: What advice do you have for photographers moving forward?
Lisa: You can look at the couples who didn't book an album from last year and you can let them know that you are running a special promotion and offer them a Gallery Reveiw Call. Because the chances are that a number of them haven't gotten around to it.
Pic-Time also has a Migration App that will migrate your galleries from another service provider. And then there is an app that you can run that sends out an email explaining to your clients that the gallery has moved and provide them with their new url. And it uses this opportunity to offer a discount for ordering prints.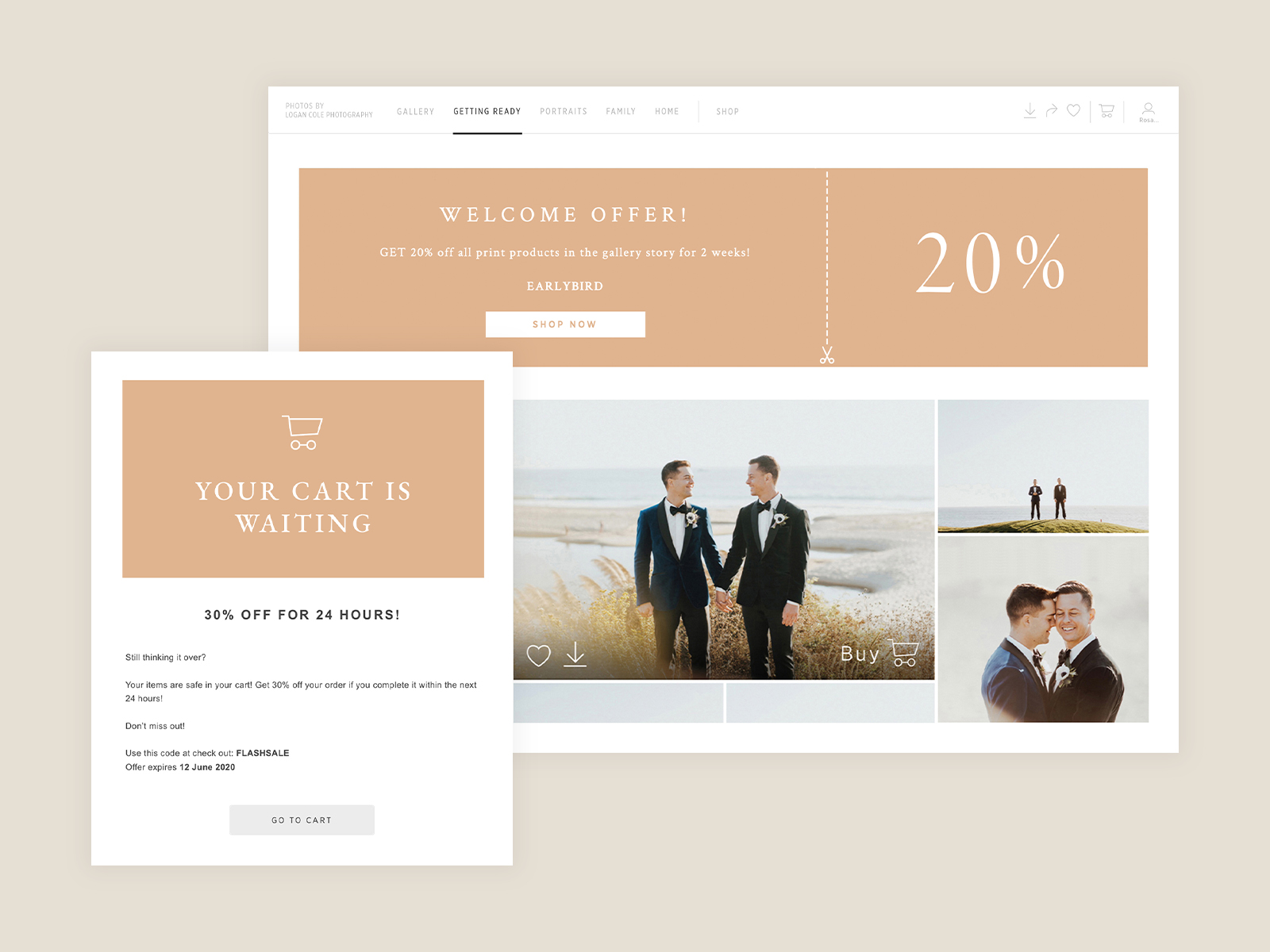 I am so grateful to Lisa for taking the time share so much valuable information with us.
If you want to learn more from Lisa, you can book in a mentoring session with her: Mentoring Programme
You can also purchase one of her workshops: Workshops & Trainings
There is also a specific one on this topic: Sell More Albums & Products
Episode & Show Notes: EP 46. Lisa Devlin – Why You Should Offer Albums to Your Clients as a Wedding Photographer
Podcast Episode Sponsor:
Pic-Time | Online Galleries for Professional Photographers
Detailed information on Blogs: Introducing: Pic-Time Blogs!
Get 1-month free when you upgrade to a paid plan with the affiliate code AIDA
Connect with Lisa:
Website: Devlin Photos
Instagram: @devlinphotos
Photography Farm:
Website: Photography Farm
Instagram: @photographyfarm
Thrive Photography Conference 2023:
Website: Thrive
Brighton: March 20-21
Glasgow: March 23-24
Connect with Aida:
Instagram: @aidaglowik
Website: Aida & Tim Photography / Aida & Tim Hochzeitsfotografie
1:1 Mentoring Session: Book More Weddings in 2023 | Book a Website & Portfolio Review
1:1 Coaching Session: Book a Clarity & Action Session
Free Download: My Wedding Season 2023 Digital Planner

HERE IS MORE OF LISA DEVLIN'S INCREDIBLE WORK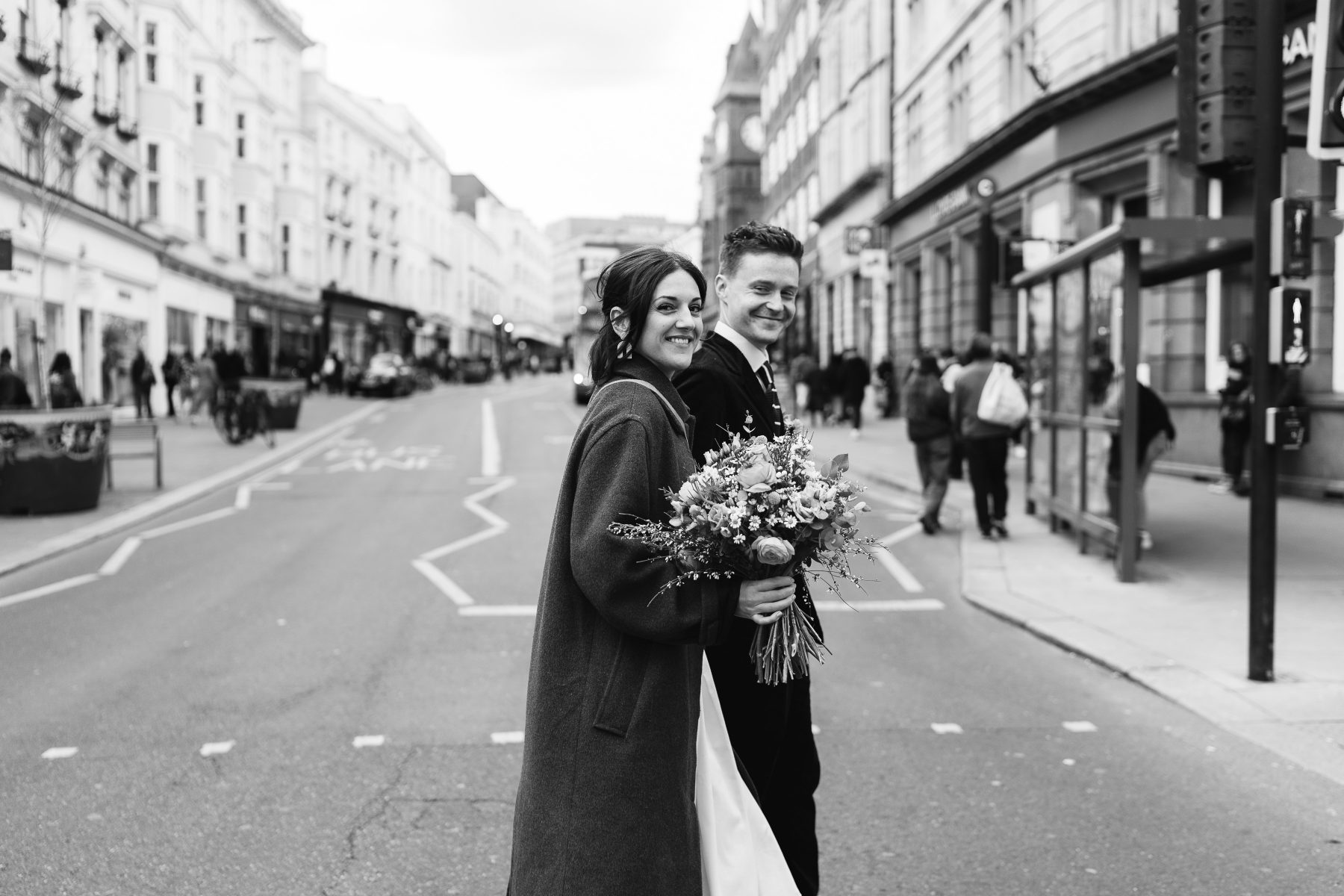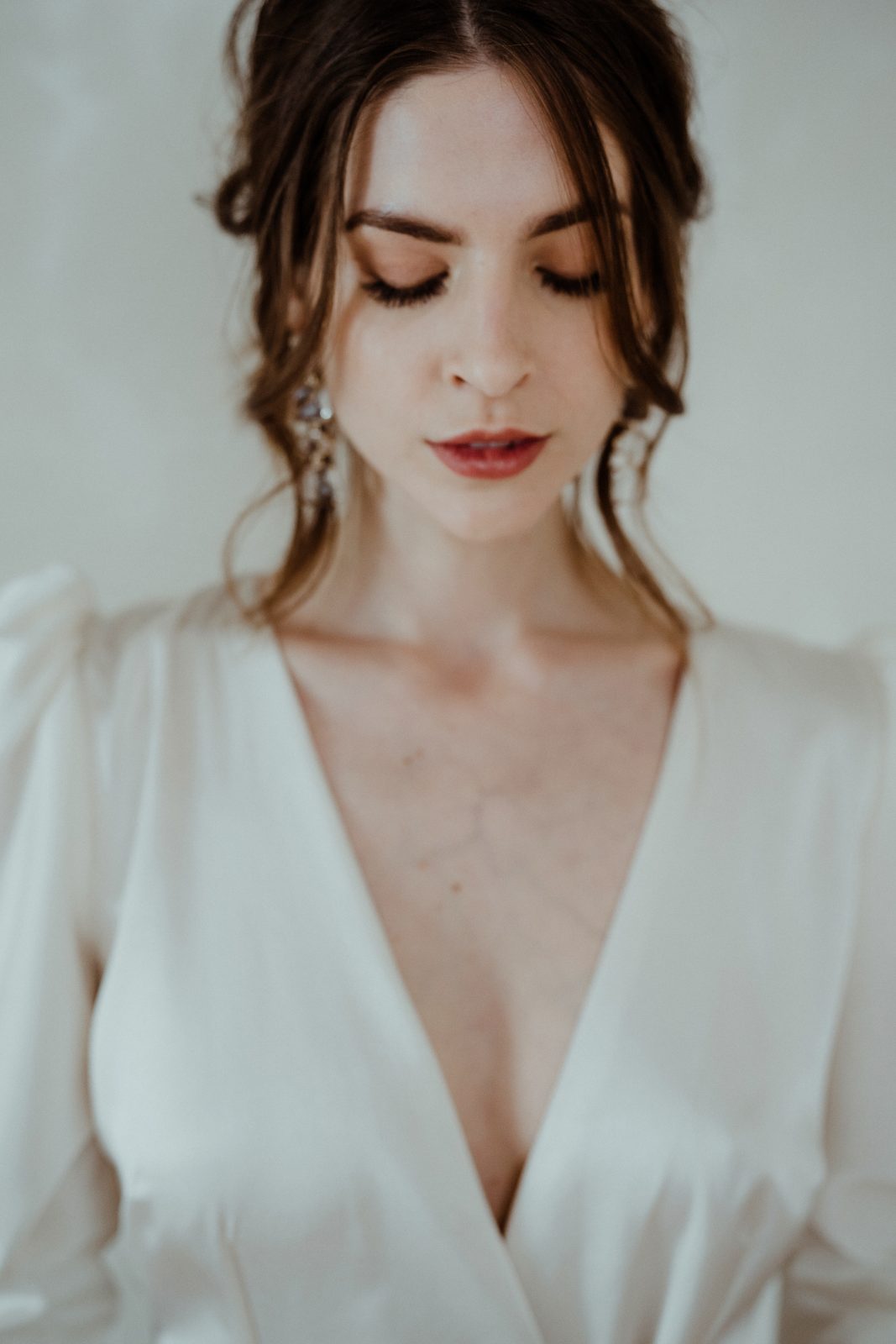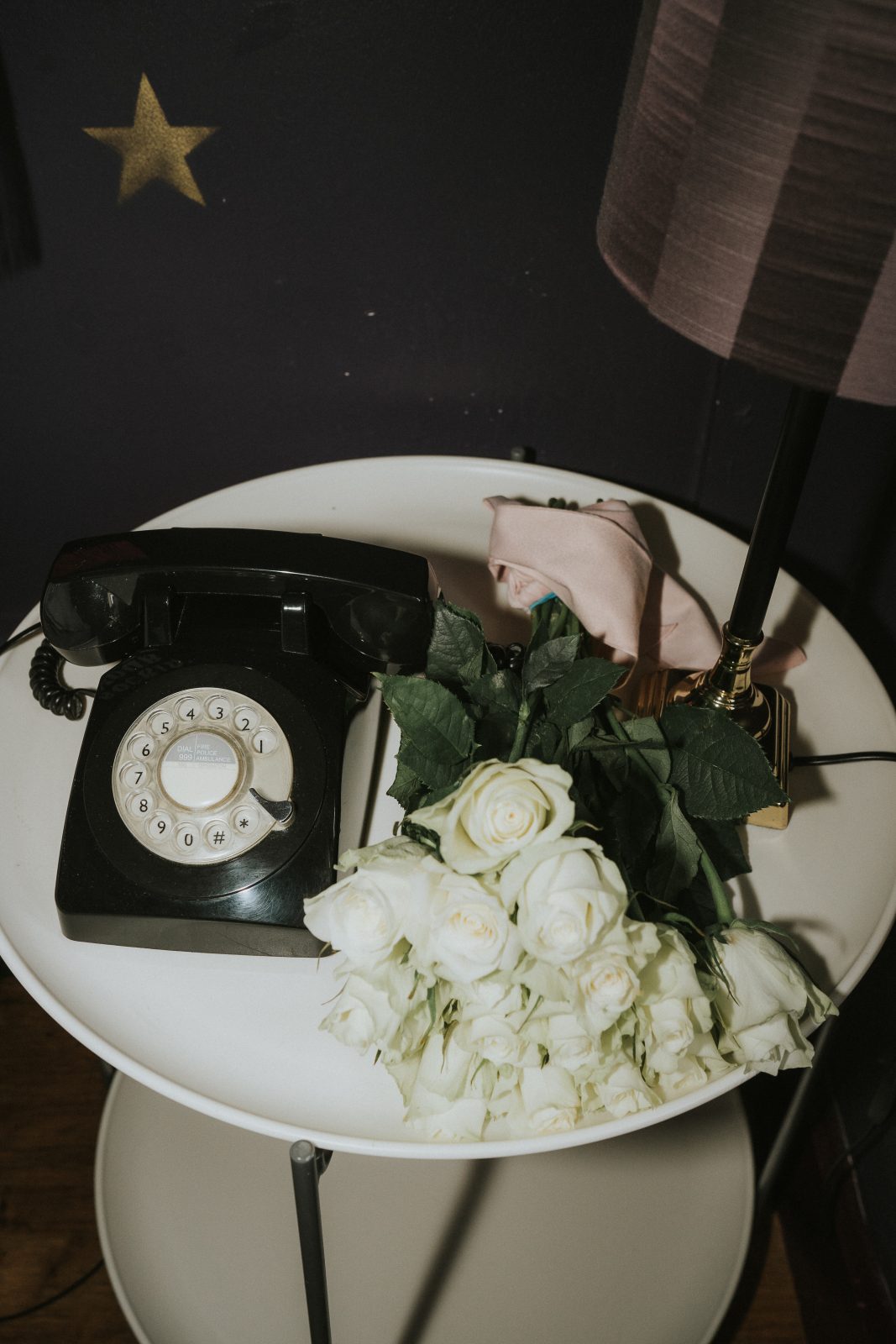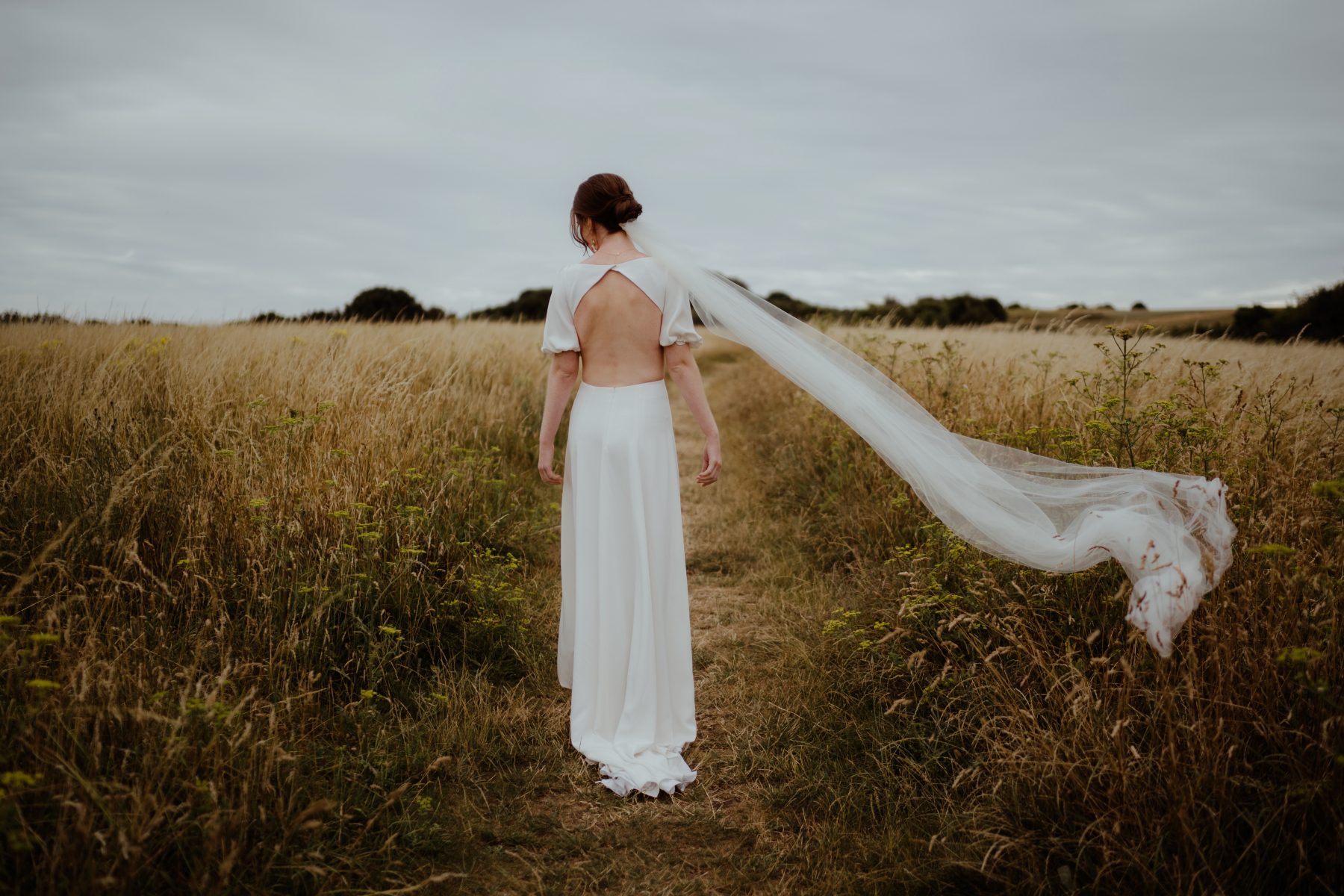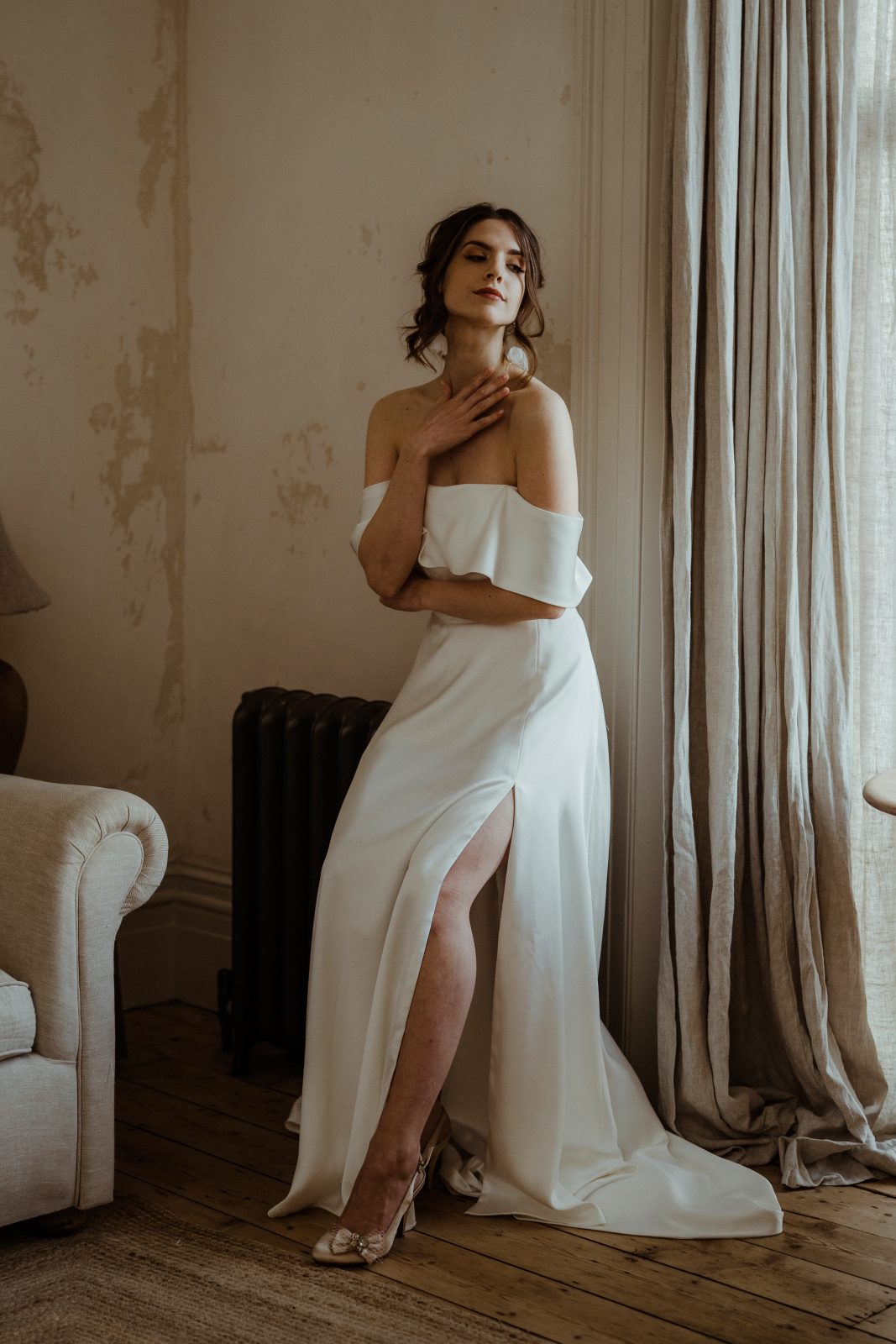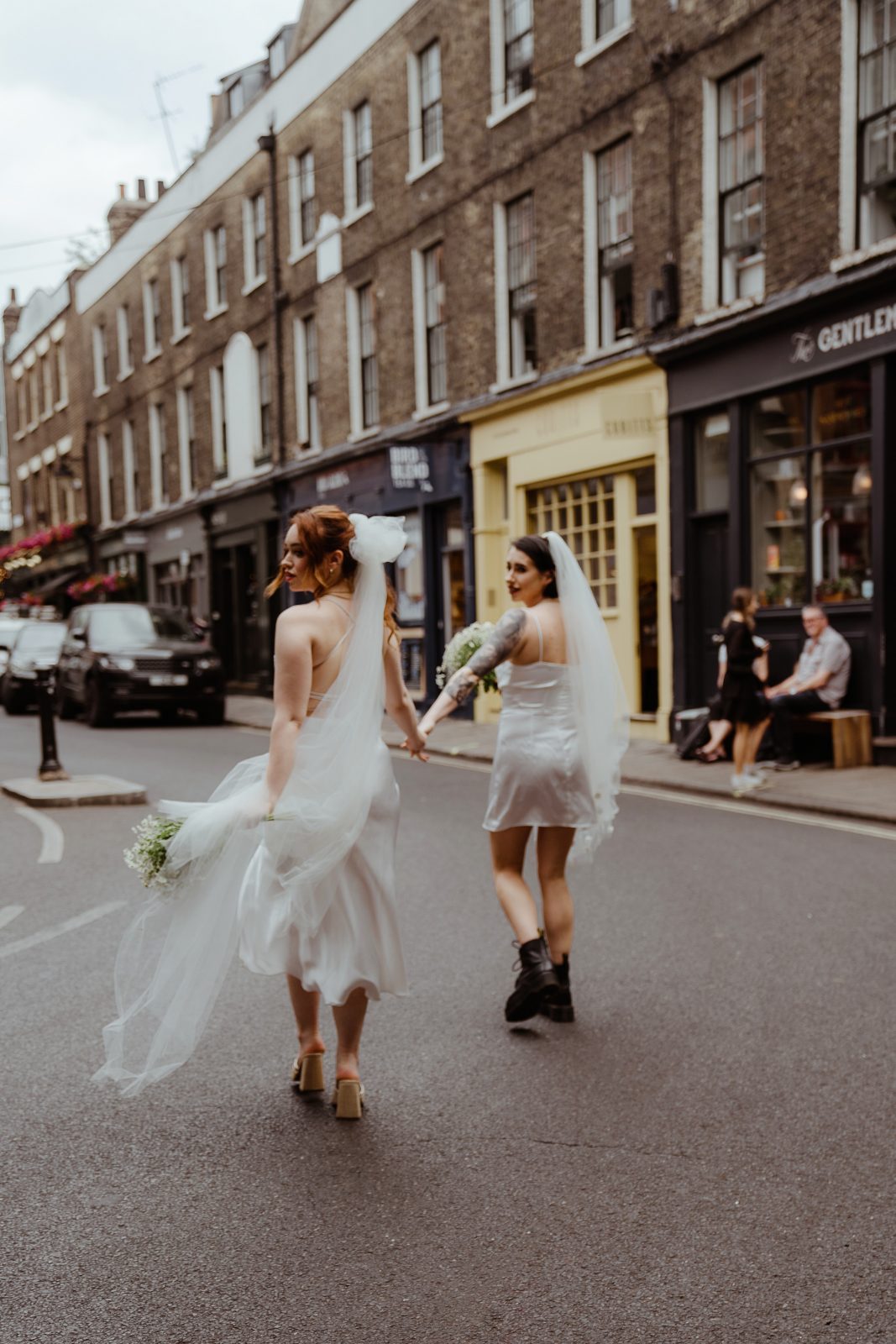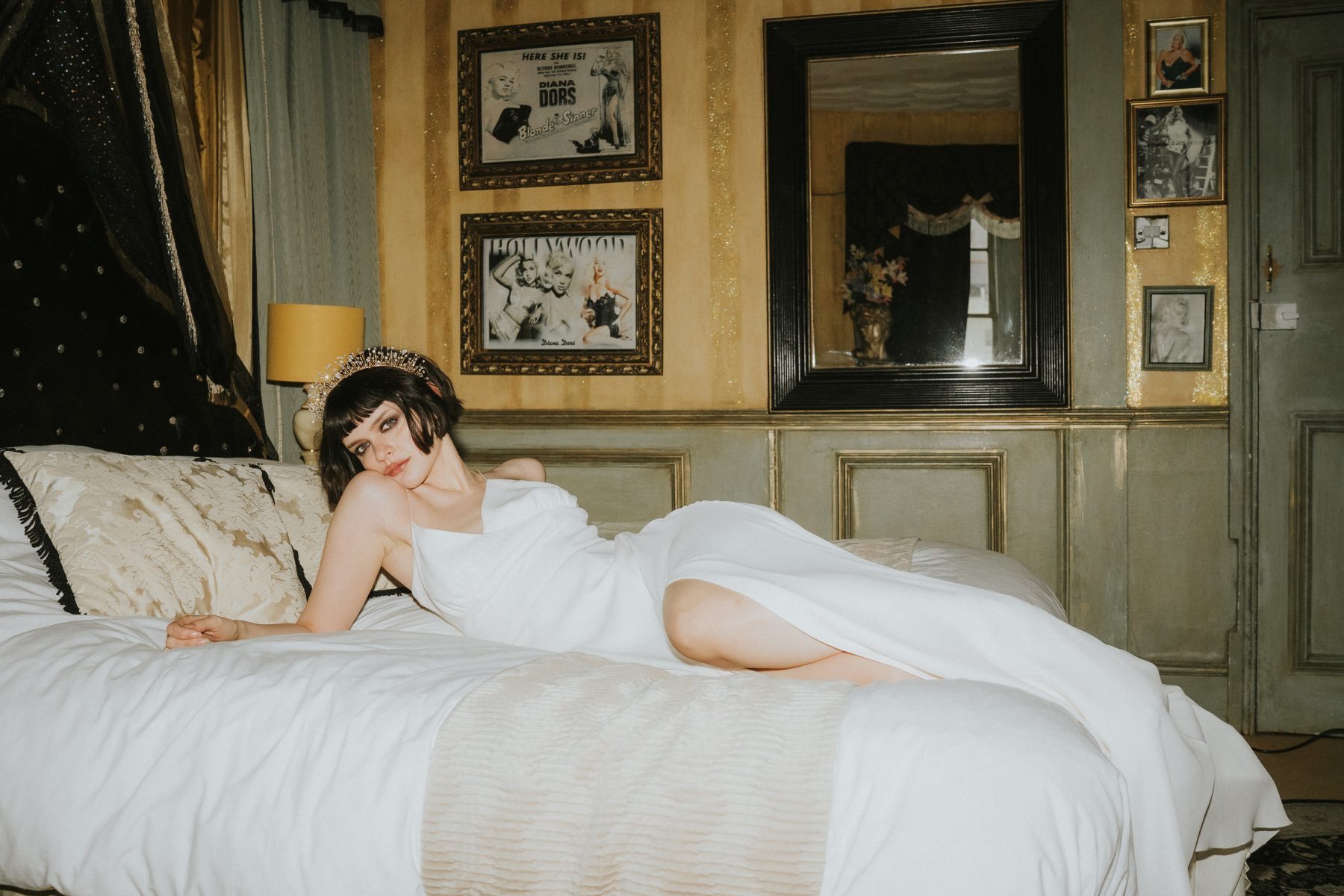 ---
BUILD A THRIVING BRAND & BUSINESS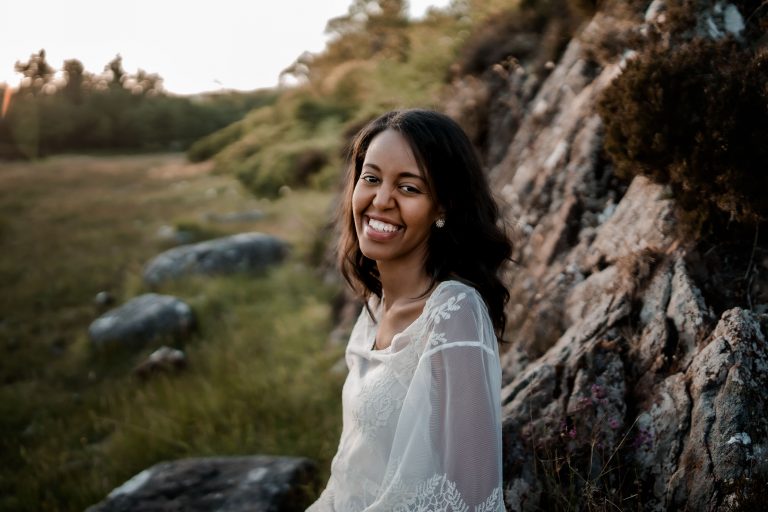 My Wedding Season – The Podcast
Welcome to "My Wedding Season – The Podcast" where I provide overwhelmed wedding photographers with the inspiration, tools and resources needed to build a thriving brand and business. I am your host, Aida Glowik, a European intimate wedding and elopement photographer based in Germany.
This podcast is for wedding photographers who are feeling overwhelmed by the challenges that come along with doing life, building a brand and running a business. On solo shows, I address various topics including, but not limited to: branding & marketing, organisation & productivity systems as well as income generating business strategies.
Guest interviews are centered around exploring their creative processes and insights regarding photography and/or business! Can't wait for you to hear from so many talented and inspirational people from around the world!
A new episode drops every two weeks on Wednesdays!
Are you in? Get ready to take some notes…
52. Lexi Heimdal – Junebug Weddings | Getting Published & Photography Awards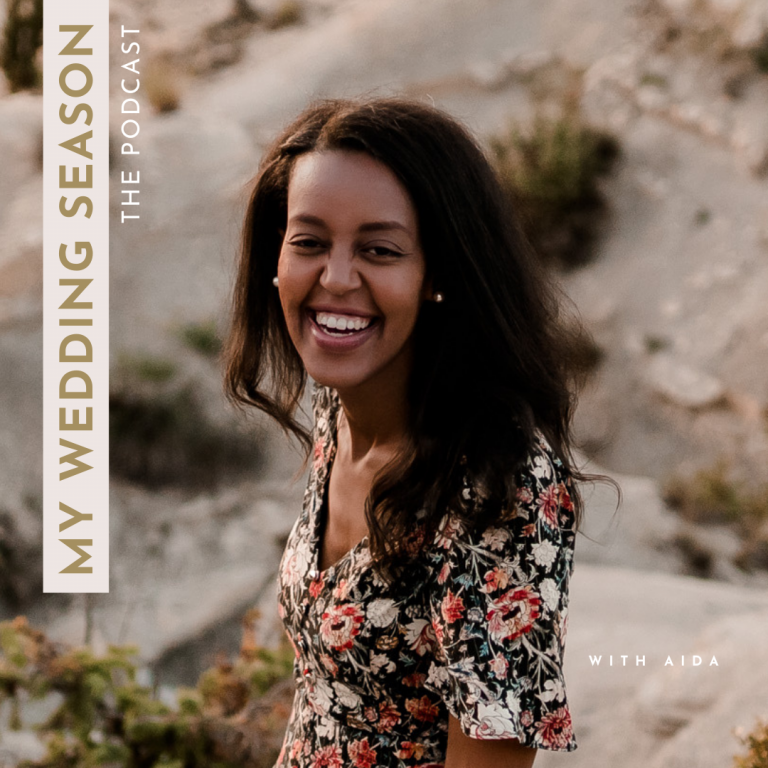 Search Results placeholder
---
My Wedding Season Planner is custom-designed to help overwhelmed wedding photographers who are feeling stressed out because they are struggling to stay organised, keep track of their client work and reach their goals.

This 2023 version of the planner is made available to you for FREE as a pdf download!
For more details about the planner: www.wedding-photography-podcast.com/planner

Share the love and invite your photographer friends to get a copy by sending them this link: http://eepurl.com/hSBmWj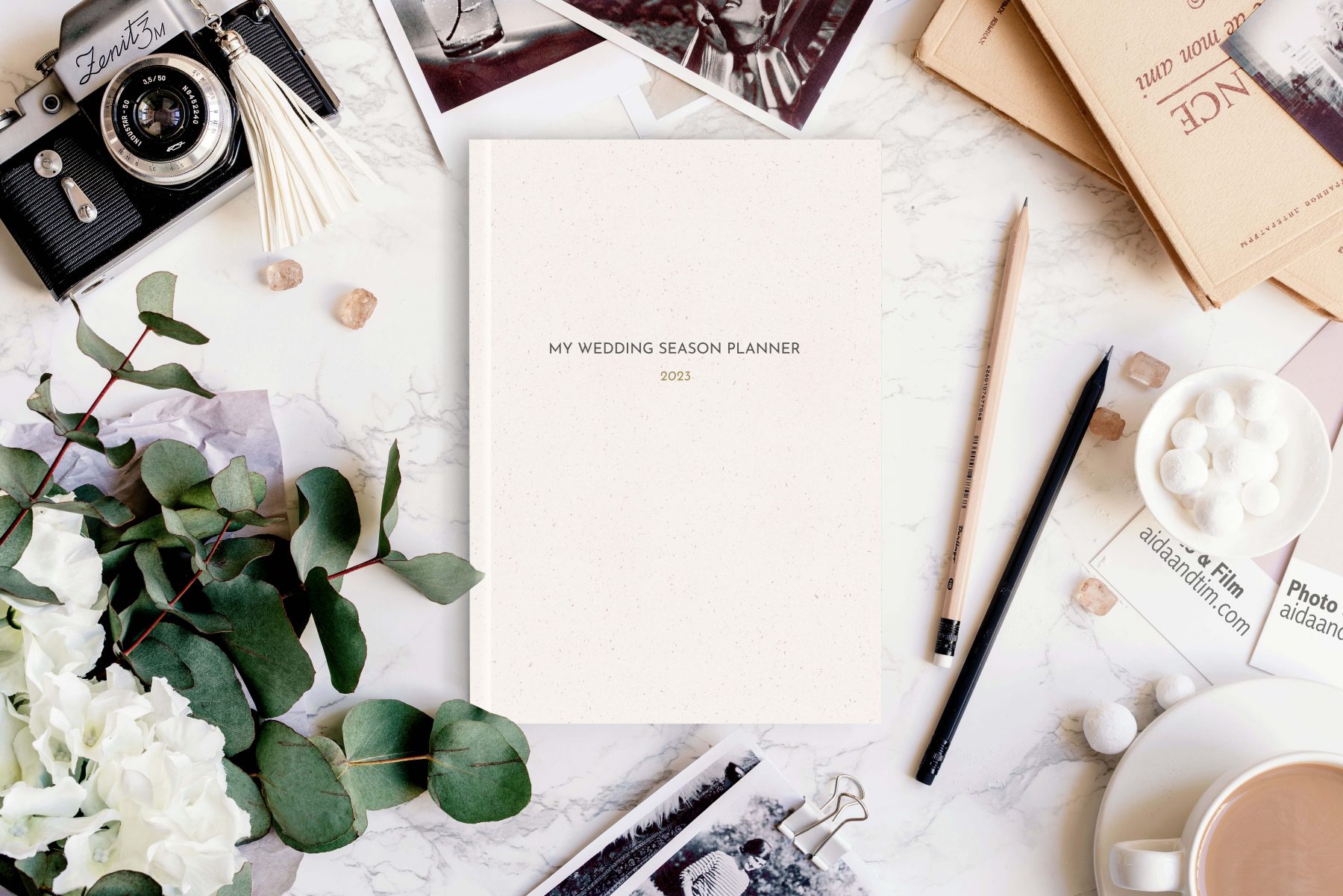 ---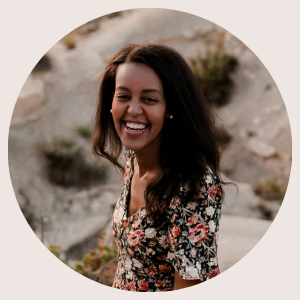 AIDA GLOWIK

PHOTOGRAPHER & PODCASTER
I specialise in European intimate weddings & elopements.
I provide overwhelmed wedding photographers with the inspiration, tools and resources needed to build a thriving brand and business.
---
FOR WEDDING PHOTOGRAPHERS
If you are feeling overwhelmed by the challenges that come along with building a wedding photography brand and running a business, you are not alone!
The good news is, there is no need to stay stuck any longer! I can help you gain clarity and assist you in creating an action plan to achieve your goal.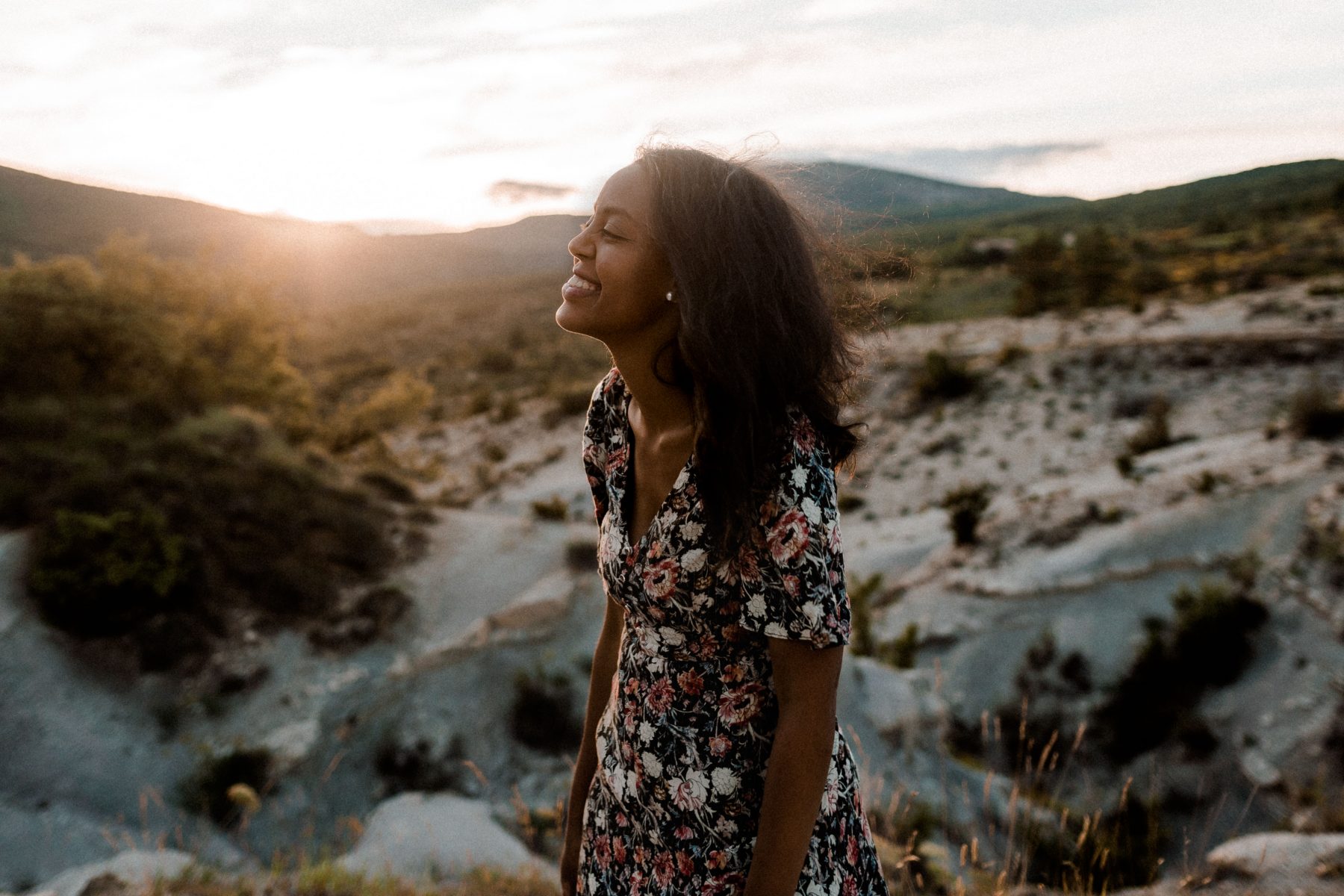 MORE BEHIND THE SCENES & VALUE ON INSTAGRAM